Owners of the CNB Visa Credit Card will find a helpful step-by-step guide, just below, to aid them in logging in to their customer portal. Once logged in cardholders will be able to pay down their bills, view past statements, update personal information and more.
How to Login
In order to login you just have to visit the homepage and enter your User ID.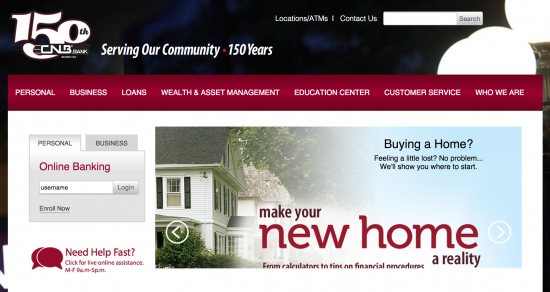 Once entered, you will be redirected to the ebanking site where you will have to enter your password.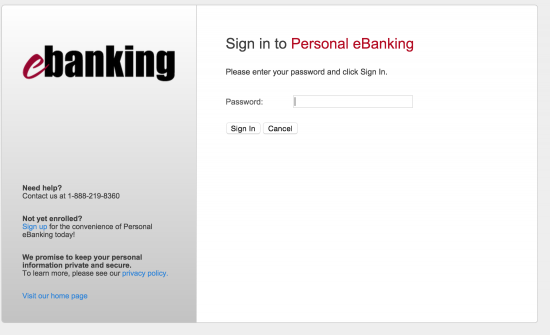 There is unfortunately no online method by which to retrieve lost or forgotten information, however they do offer a phone service for any questions you may have. The service can be reached at 1-888-219-8360.
Activate
Card can be activated by calling the number on the back of the card (1-800-492-3221) or by enrolling for online banking. In order to do so, return to the homepage, linked above, and click enroll now.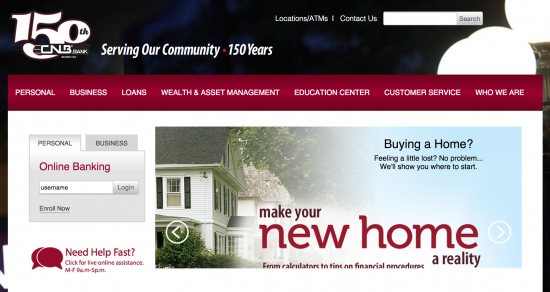 Once clicked, you will ushered through a series of disclosures which you will need to agree to.
If you agree to these many terms, you now have the chance to enter your information and set up your account. Enter the following information here:
SSN
Full name
Email address
Authorized caller
Account number
Last statement ending balance
Once these forms are complete you may click submit to continue the process by which you will set up your security metrics and eventually link and activate your card.