Managing your secure Purdue Federal Visa Traditional Credit Card account is quite easily done online through the Purdue Federal online banking service. On this page we have provided you information on how to register for this service, how to activate a new card, and how to log into your online account once it has been registered. Enrolling in online banking for your credit card is worth the small amount of trouble it takes because once you have done so, you will be able to pay your bills, manage your rewards, and view your statements from any of your computing devices. Scroll down the page and continue reading so we can help you access your account.
Before continuing, check out the Purdue Federal privacy notice to learn more about how they protect your private information online.
How to Login
To access your account, go to the Purdue Federal homepage and navigate to the login window. Enter your user ID in the blank space and then click Login to continue.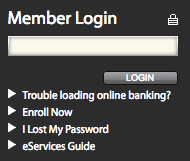 Enter your Password in the blank space and click Sign In to gain secure access to your account.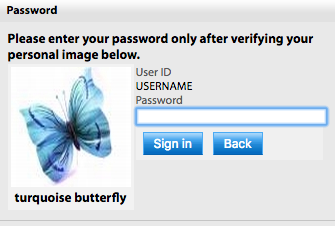 If you have forgotten your password, don't fret, you can change it. You just need to click the I Forgot My Password or I Lost My Password link in one of the login windows.

Now enter the following information in the Forgot Password window, and then click Submit to be able to change your password:
User ID
Full name
Date of birth
Account number
Email address
Home phone number
In the next page, you will be able to change your password to a new one, and then use this new password to log into your account.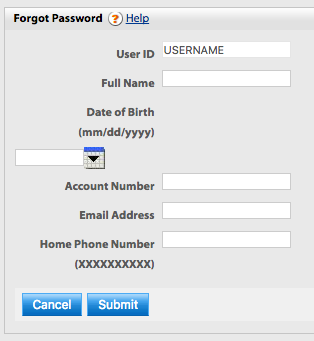 Activation/Registration
If your Purdue Federal Visa Traditional Credit Card has not yet been activated, you can do so easily by calling the customer service number above and following all of the instructions relayed by the automated prompts and customer service representative. You will be required to identify yourself, so have your ID (if necessary) and credit card on hand. Once your card has been activated, you may enroll in online banking by clicking the Secure registration link that we have helpfully provided above. On the linked page you will see a long document, the Online, Mobile, and Text Banking Services Agreement. You will need to read this document, then agree to the terms by ticking the little box and clicking I accept the terms of this agreement to proceed to the next step of registration.


Now that you have read and agreed to the terms, you will need to enter all of the following information into the registration form and click Submit:
Full name
Account/Phone PIN
Account number
Email address
Home phone number
In the subsequent pages, you will set the login and security information for your online account. When you have completed registration, you will be able to use this login information to access your account and enjoy the convenience of online banking.