The Coors Credit Union Visa Summit and Visa Rewards cards, the latter being powered by Scorecard (more information here), have potentially low APRs and security options. If you are the owner of one of these cards and having difficulty logging in, take a moment to look through our login guide just below. Once logged in you will be able to pay your bills down, view past statements, edit and update personal information and more.
How to Login
Cardholders will find the login area of the Coors Credit Union website located here. The process, powered by e*teller, is relatively complex, but not overly so. In order to login you must first indicate which type of user you are: registered or new. Current users will be registered and thus should select the first option.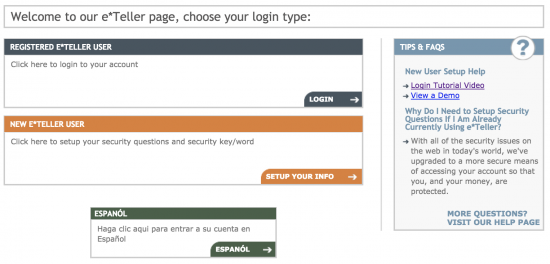 Once selected you will be asked to input your account number and the randomized captcha code in order to continue. After this you will have to enter your password before being admitted to your user space.
Activate
Card activation is best done by calling the number on the back of the card (800.770.6414), but if you must access it online you will have to create an e*teller account. In order to do this you must return to the login page, linked just above, and select the new e*teller user box.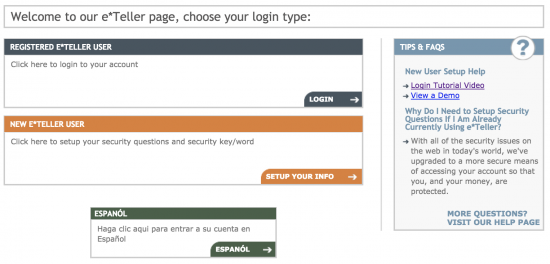 Once selected, you will have to enter your account number with Coors, your PIN and the randomized captcha. Click next to proceed onwards and create your security parameters and account settings. Once the account is finalized you will be able to link your card and manage it online.