The Corgi Rescue Credit Card is one of a number of dog related credit cards that are offered by UMB. The card has relatively average features of a $o annual fee and an APR of 24.99%. The biggest draw for this card is for people that wish to donate a portion of all of their credit card purchases to Corgi Rescue, which I am not 100% sure is actually even a charitable organization. So if you love Corgis and feel that they need to be protected and/or rescued then scroll down this page and you will find everything you need to know about completing the online application for the Corgi Rescue Credit Card.
At this point in time it is recommended that all of our readers review the online privacy policy so as to be certain they know how their personal information is going to be used throughout the application process.
Requirements
In order to complete to application process successfully, applicants must:
Be at least 18 years of age or older
Be a resident of the United States of America
Have a valid Social Security Number (SSN)
How to Apply
Step 1: You will first need to navigate to the application homepage, pictured below.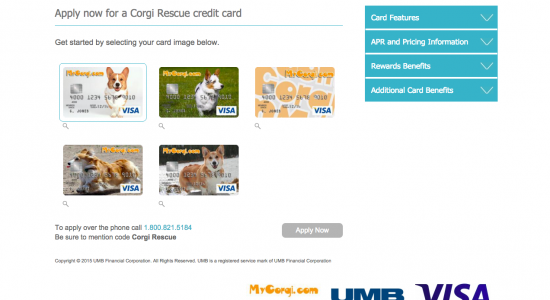 Step 2: Click whichever card image you wish to appear on your future Corgi Rescue Credit Card, and on the following pop-up window click Select this card.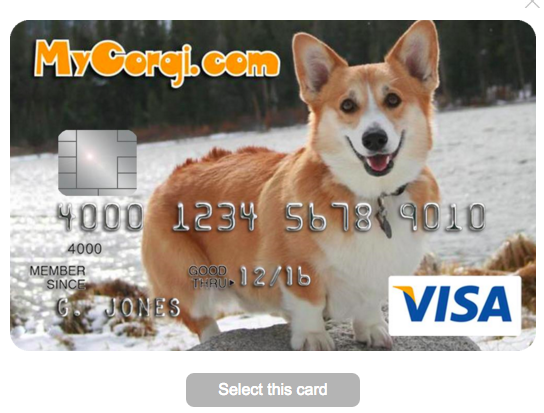 Step 3: Click Apply Now.

Step 4: Enter the following general information in the spaces available:
First and last name
Date of birth
Social security number
Confirm social security number
Mother's maiden name
Address
Zip code
City
State
Whether you have a different mailing address
Length at residence
Primary phone number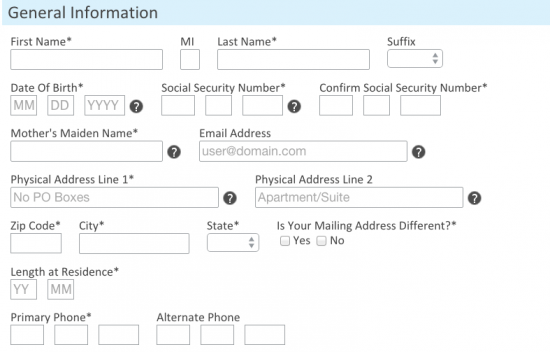 Step 5: Enter the following financial information in the spaces available:
Employment status
Employer name
Length of employment
Residence status
Monthly housing payment
Gross annual salary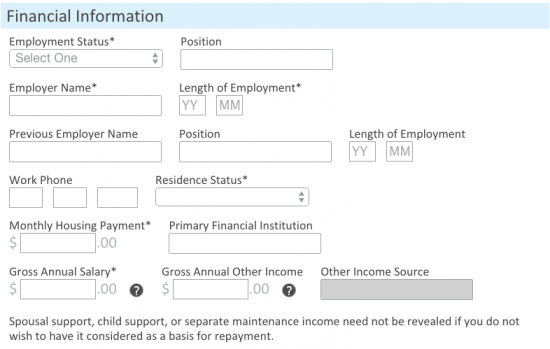 Step 6: Click the tickbox if you would like to add an authorized user.

Step 7: Review the terms and conditions and click the tickbox to designate that you agree to them.

Step 8: Click the Submit button to finalize the application process.