Going into the bank is a thing of the past. These days, most banks and credit unions provide online access for their clients. DCU is no different; they provide an easy-to-use web portal so users can quickly sign in and manage all their DCU accounts. Cardholders of the DCU Visa Platinum Rewards Credit Card can register for online access and, once logged in, can pay bills, make transfers, check statements, set up account alerts, and much more. It takes no time at all to sign up and you can log in anytime from any computer, smartphone, or tablet. If you're familiar with other online banking platforms, DCU's portal should be a breeze. But if you need any help navigating through DCU's portal, we're here for you. Scroll down to learn how to log into an existing DCU account, how to create a new account, and how to activate your DCU Visa Platinum Rewards Credit Card.
Read through the privacy policy provided by DCU to make sure you're familiar with their terms of information sharing.
How to Login
You can begin the login process by following this link to the DCU web portal. Locate the login box near the left side of the page and enter your Member Number and Password. Click Login and you will be granted access to your online banking account.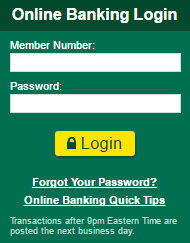 If for some reason you can't log in, you might be entering an incorrect password. If you can't remember your password, you can reset it by clicking the Forgot Your Password? link. You are required to provide your Phone number and Member Number. Click Send me a new password and a temporary password will be sent to the phone number you provided. Once you log back into your account with this temporary password, go to your account settings and change your password to something that won't be easily forgotten.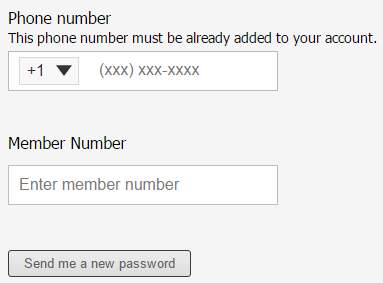 Activation/Registration
In order for your DCU Visa Platinum Credit Card to be used at its full potential, you'll need to activate it first. You can call the number we have provided above to activate your card now. Once you have completed the activation process with a customer service representative, we can show you how to enroll for online banking. To begin, click the Secure Registration link below the activation number. Within the Online Banking Login box, enter your Member Number in the field provided and enter the PIN you were assigned when you opened your account into the Password field. Click Login and on the subsequent page you will be able to create a unique password for your account to be used to log in during future banking sessions.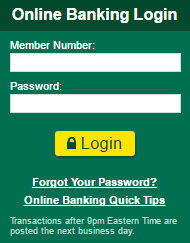 With your card activated and your online banking account created, you can start using your card while monitoring your spending at the same time. We hope these tutorials were helpful to you.