Cardholders of the DCU Visa Platinum Secured Credit Card can relax knowing their credit card account can be accessed without having to visit a branch. To complete basic banking tasks, all you need to do is log into your account; if you haven't already created an online account, it takes no time at all to enroll. Once you've registered your account, you can log in and pay bills, check statements, perform transfers, and much more, all from the comfort of your home. Whether you're at your home computer, office computer, or out and about on your smartphone, you can connect to your online account at any time of the day. If you're not sure how to gain access to your account or how to set up an account, scroll down and read our instructions. We've covered how to log into an existing account, how to enroll for a new account, as well as how to activate your DCU Visa Platinum Secured Credit Card if you haven't already done so.
Read through DCU's privacy policy to learn how your personal and financial information might be shared.
How to Login
To get started, navigate to the DCU homepage and locate the login box. Enter your Member Number and Password into the fields provided and click Login. Providing your username and password were entered correctly, you should be looking at the main page of your online banking account.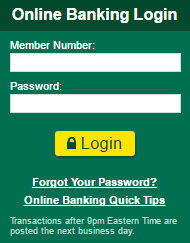 If you're having trouble logging in, try resetting your password. You can do this by clicking the Forgot Your Password? link located within the login box. Provide your Phone number and Member Number, then click Send me a new password. A temporary password will be sent to your phone and you can use it to log into your account. Once logged back into your account, reset your password to something more unique that will be easy to remember when you log into your account in the future.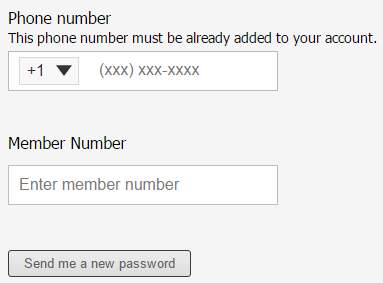 Activation/Registration
In order to get your DCU Visa Platinum Secured Credit Card up and running, you need to get it activated. Call the number we have provided above to speak to a customer service representative. Once they have helped you complete the activation process, why not take this opportunity to enroll for an online banking account with DCU? Get started by clicking the Secure Registration link below the activation number. You will be directed to the DCU homepage where you need to locate the login box on the left of the page. Enter your Member Number into the indicated field, then enter the PIN you were assigned when setting up your account into the Password field. Click Login. Next you will need to change your PIN to a unique password for your account for security purposes. This will be used, along with your member number, to log into your account from here on out.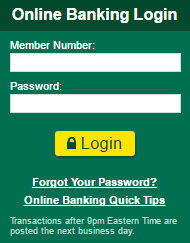 With your online account created and your new password set up, you can start taking advantage of all the benefits online banking has to offer. Happy banking!