Are you a regular shopper at Elder-Beerman department and online stores? If so, you may want to consider getting the Elder Beerman Credit Card, because it will give you $20 credit for every $200 spent at their online and physical stores. You can also become eligible for free shipping from the online store and other benefits. The more you spend, the more benefits you will become eligible for. There is no annual fee, but this card does have a high fixed interest rate of 25.24% (APR is subject to change). As long as you can be sure to keep up with your monthly payments, the Elder Beerman Credit Card will gain you a lot of store credit. Interested? Alright, scroll down and follow this guide to apply for your Elder Beerman Credit Card!
This credit card is managed and issued by Comenity Bank. Before proceeding please consult the Comenity privacy policy.
Requirements
To apply for the Elder Beerman Credit Card you must:
Be at least 18 years of age
Have a valid government-issued photo ID
Have a U.S. Social Security Number
Be a U.S. resident residing in the United States
Have a street, rural route or APO/FPO mailing address
How to Apply
Step 1- Go to this page.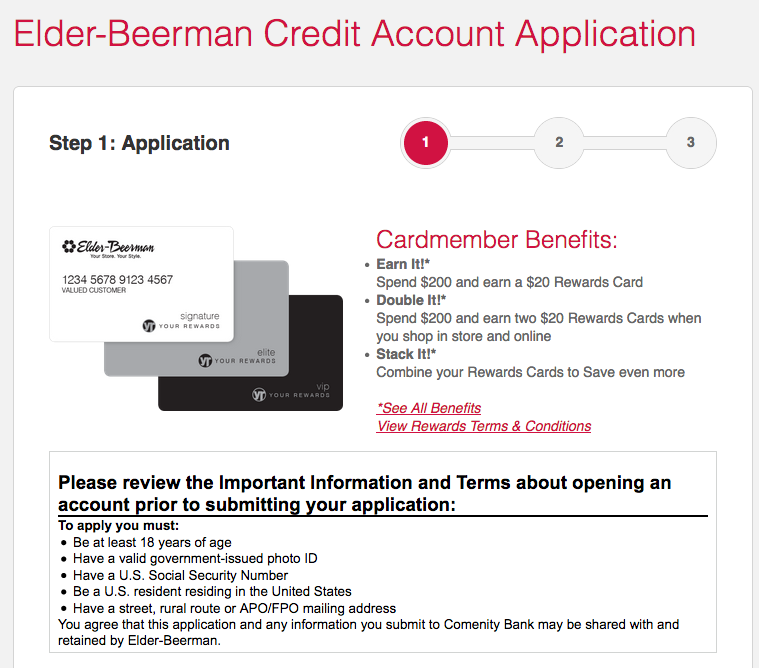 Step 2- Scroll down to the field pictured below and provide the following personal information:
fFirst and last name
SSN
Date of birth
Annual income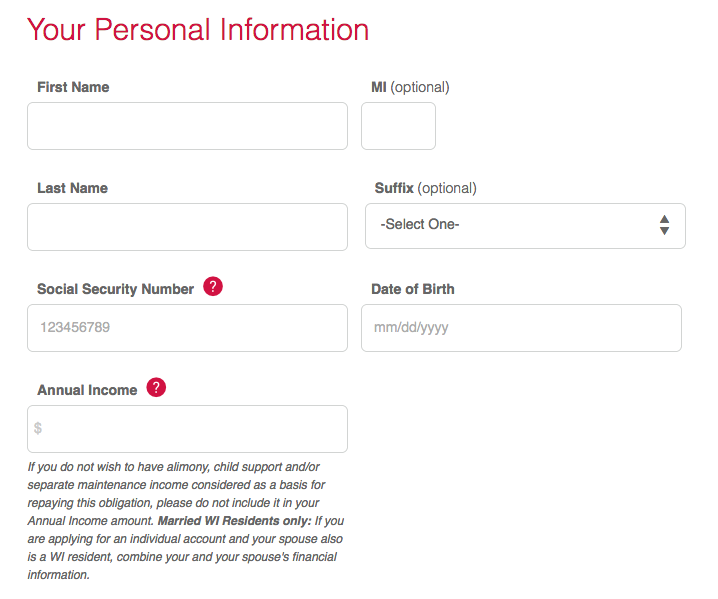 Step 3- Enter the following contact information:
Street address, apartment #, city and state
ZIP code
Email address
Mobile phone # and alternate phone # (if applicable)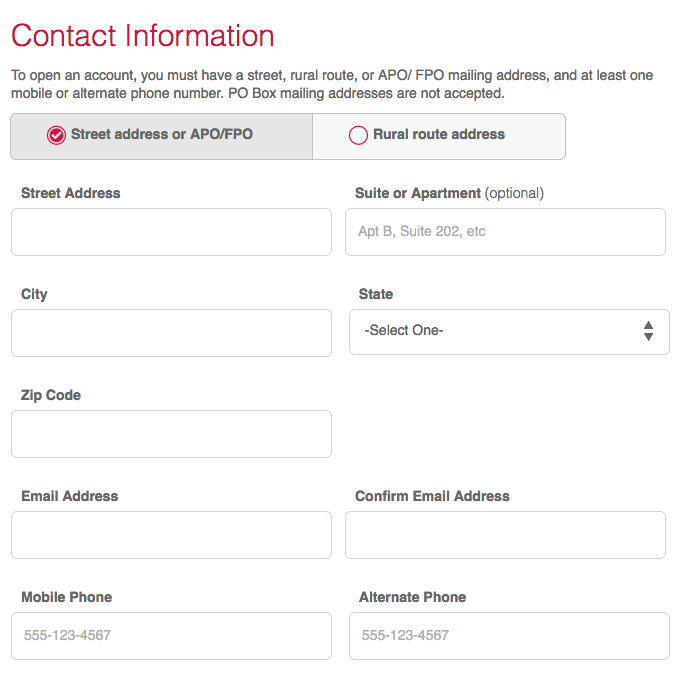 Step 4- Select whether or not you'd like to authorize anyone to make purchases on your account.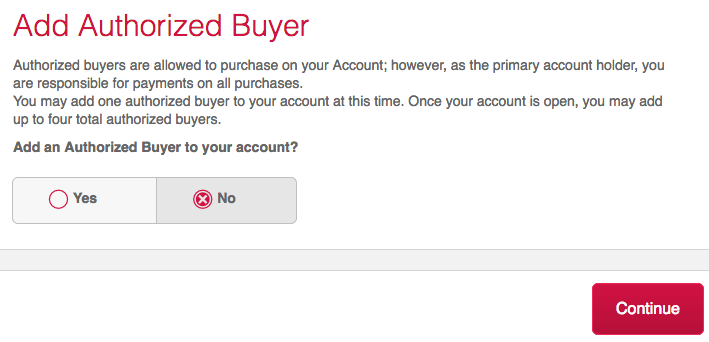 Step 5- At this time you may review the information that you've submitted to ensure it's accuracy and read the Terms and Conditions. Always read the Terms and Conditions before applying for a credit card.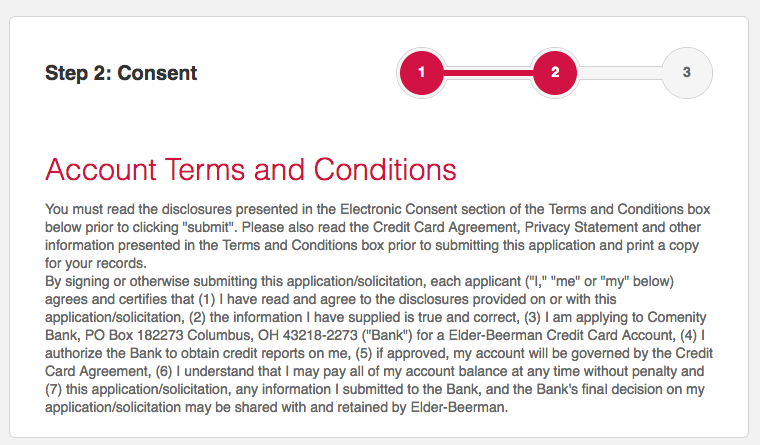 Step 6- After reading the Terms and Conditions, click I Consent to submit your appliction.

Your application is complete, you have a response by mail within 7-10 business days. Best of luck!