Cardholders of the ESL Federal Credit Union Credit Card can gain access to their credit card account through ESL's convenient online banking portal. Once you register for an online banking account, you will be able to easily manage all your finances on your computer or mobile device. Complete basic banking tasks such as paying bills, checking statements, and setting up account alerts without having to visit a branch. ESL's web portal is very easy to navigate but, if you're having any issues with logging in or enrolling in online banking, we can help guide you through these processes. Scroll down to read our short tutorials on how to log into your account, how to enroll for a new account, and how to activate your ESL Federal Credit Union Credit Card.
We suggest reading through ESL Federal Credit Union's privacy policy before continuing to learn how your information might be shared.
How to Login
To gain access to your ESL FCU online banking account, navigate to the homepage of their website. Locate the login box in the middle of the page and enter your Member #/User ID and your Password. Click Login and, as long as your username and password were entered correctly, you should be looking at the main page of your online account.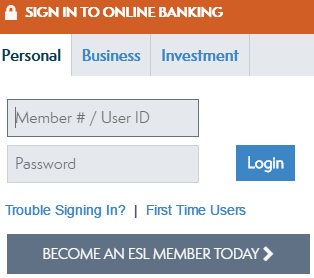 If you are having trouble logging in, you can try resetting your password by clicking the Trouble Signing In? link. Provide your Phone Number and Username and click Send me a new password. A temporary password will be sent to you and you can log in using that password. After you log in, change your password to something you will be able to remember.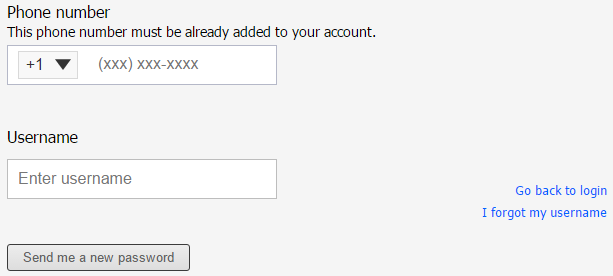 If you can't remember your username, click the I forgot my username link located in the password recovery section. You are asked to provide the email address associated with the account. Click Send to receive your username by email, then use it to regain access to your online banking account.

Activation/Registration
If you haven't already done so, you can activate your credit card now by calling the number we have provided above. Once you have completed the activation process with a customer service representative, it would behoove you to enroll for an ESL FCU online banking account to more easily manage your finances. Click the Secure Registration link below the activation number to enroll. To begin, click the First Time Users link located within the login box. In order to sign in you will need your ESL member number and PIN. If you need help with your PIN, you can chat online with an ESL customer service representative. After you've provided your PIN, you will need to provide your email address or phone number to receive a one-time access code which you will use to sign in to your account for the first time. Enter your code and change your PIN to a password that you can easily remember, which will be used to log into your account from here on out.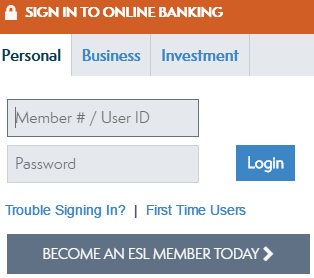 With your password created and your online banking account up and running, you can start exploring the wonders of ESL FCU online banking. We hope these instructions were easy to follow and helped you achieve your banking goals for today. Happy banking!