The EverCard Visa Platinum Credit Card is one offered exclusively to EverBank account holders. So before you consider this credit card option, be sure to ask yourself, "Do I have an account with EverBank?". If the answer is yes, then I would seriously recommend acquiring this Visa. They've added the nifty feature of choosing between cash or points rewards (1 point/% cashback per dollar) upon application, they charge very little in terms of late fees, ask for no annual fee and, most importantly, they boast an incredible 10% APR! If this is enough to convince you, scroll down and review our application guide and we'll show you exactly how to get your hands on one of these.
We highly recommend reading over the online privacy policy before entering in any sensitive information into the online portal.
How to Apply
Navigate to the card summary page and click on the green Apply Now link that's displayed below.

Step 1- Personal Information
You will be asked to choose the type of account your applying for as well as enter your full name and email address.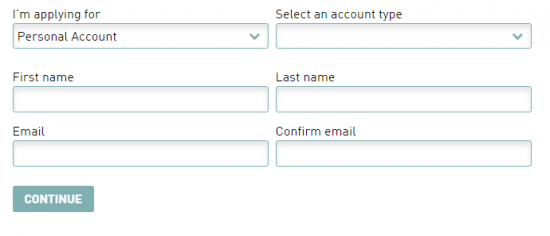 Step 2- Account Selection
You will have to detail further exactly what type of personal account you wish to open and if you wish, you can answer how you heard about EverBank.

Step 3-Security Code
The following step will have you creating a security code as an added measure.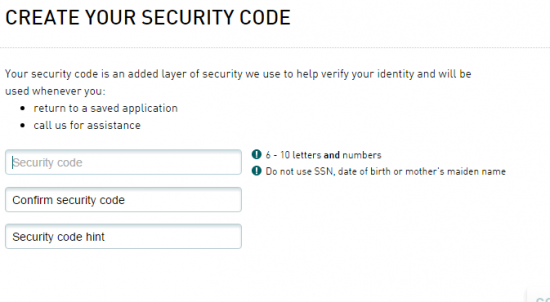 Step 4-Electronic Disclosure Terms and Conditions
You will be required click on the terms and conditions link, select Done and then check off the box to continue.

Step 5-Rewards Program Selection
You can now choose between Cash or Points Rewards. None is also an option, but I would recommend taking advantage of the programs as they don't cost any extra fee.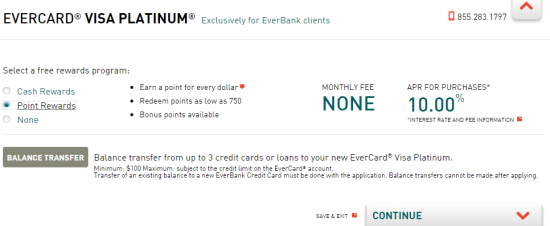 Step 7- Personal Information
Please enter the following personal information:
Full Name
SSN
Birthday
Mother's Maiden Name
Country of Citizenship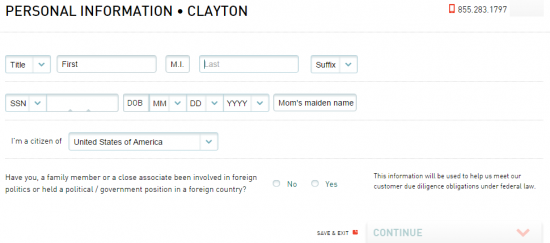 Step 8-Housing Information
The following data will be needed:
Home Phone Number
Mobile Phone Number
Address
Whether you rent or own
Monthly housing payment
If you've lived there for at least three months
If it's the same as your mailing address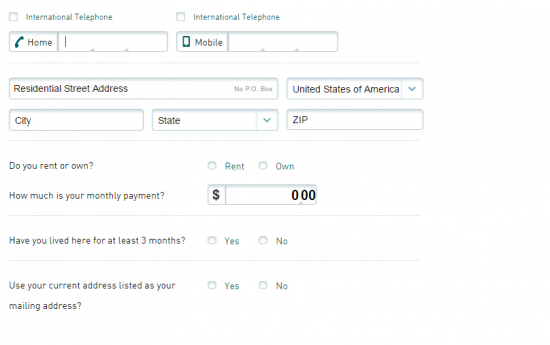 Step 9-Employment Information
The following employment information will be needed:
State of employment
Employer's name
Length of employment in years and months
Position/Title
Personal income
Household Income
Work number
Work address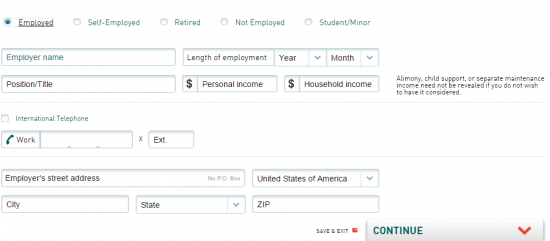 Step 10-Co-applicant
You have the option to add a co applicant and fill out their information accordingly.

Step 11-Terms and conditions
You will be required to open and save all the terms and conditions as displayed below. The ones pertaining to the rates and fees associated with the card have been linked here. If you agree to all of them, check off both boxes to send your card in for review. Best of luck!