If you have just received the EverCard Visa Platinum Credit Card in the mail and you're looking to take advantage of this amazing credit option, you'll first need to activate your card as well as register for an online account. If those two tasks have proven challenging, don't fret, we've compiled a step by step guide to navigate you through the eZCard web portal. You will soon be able to make payments, check statements and update your personal information all using this credit card management website. Please scroll down for more information.
Before continuing, we insist that you read over the online privacy policy provided here to ensure you're aware of exactly how your personal information will be used.
How to Login
Follow this link to the EverBank homepage and find the field displayed below on the right side of the screen. Under the More category, you'll find the option to Manage Credit Card.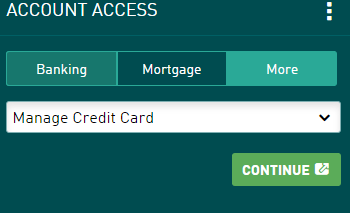 You will then be taken to the eZCardinfo website where you will have access to the Username field. On a secondary page you will be able to finish entering in your security credentials to continue to your online account.

In the case that you've forgotten your username or password, select the link in blue below whichever field applies. You will then be asked to enter in your 16 digit card number before being taken to the pages in which you will respond to the security questions you created upon registration.
Activation/Registration
Activation # 1 (866) 604-0380
To activate your card, call the number above and speak to a customer service representative. For secure registration, follow the link above and select the Enroll Now link on the eZCardinfo homepage. You will be required to provide your credit card number as well as detail your security credentials and provide certain pieces of personal information before account access is granted. Good luck!