If you've found your way to this page it is most likely because you'd like to familiarize yourself with the activation, registration and login procedures for your newly acquired cash back visa from First Citizens Bank (FCB). Here, we've detailed each process in order to set you on your way to making payments, checking past statements, transfer balances and more with just a click of the button. Luckily, the online portal for FCB is incredibly well programmed, but if you're still having difficulty, please scroll down and let us walk you through what will need to be done.
First off, read over the privacy policy before you submit any personal information
How to Login
You will want to navigate to the FCB login page and provide your Customer ID on the first page and your password on the second.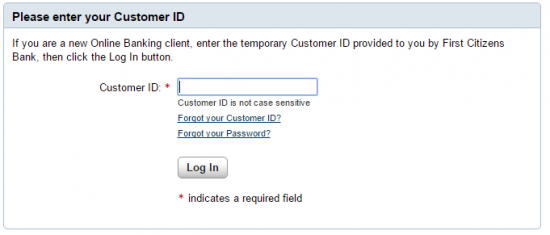 Security credentials, if lost, can be reset by clicking either of the blue links located under the log in fields. In either case, you will need to provide your ATM/Debit Card Number, PIN, Zip Code as well as which ever piece of login information hasn't been forgotten.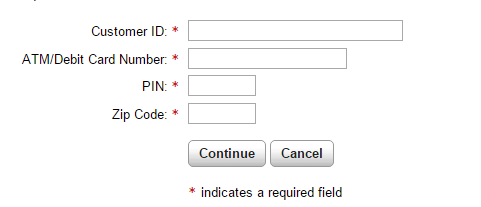 Activation/Registration
Activation Number: 1 (888) 323.4732
The number above is the only way to activate your newly acquired visa. Secure registration will be done online by selecting the link we've provided and clicking Enroll Now on the following two pages to be presented with the identity verification forms.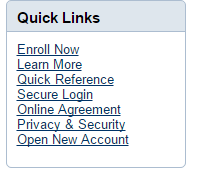 This is the information you will need to provide before setting up your login credentials etc. and gaining access to your new online account:
ATM/Debit Card Number
PIN
SSN
Checking,savings or money market account
Proof that you're human