Individuals holding pre-existing accounts with Citizen's Bank (CB) and looking for credit option may be interested in their Citizen's Bank Cash Back Mastercard, a card which boasts a 1.5% cash-back rewards program as well as a competitive APR spread and an easy-to-use online user portal. If you are interested in applying for this card feel free to scroll down to our official application guide.
All applicants should take a minute to review the CB online privacy policy before submitting any personal information to their website.
How to Apply
The secure application is available from the CB card summary page which details the financial architecture of the card. To access the secure application select apply now and wait to be redirected.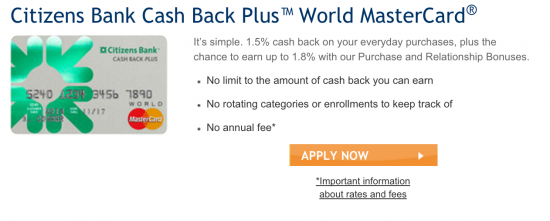 Step 1- Disclosures
Before continuing on to the application you must review the terms and conditions.

On a secondary page you must assent to the application agreement. If you agree select begin application to continue on.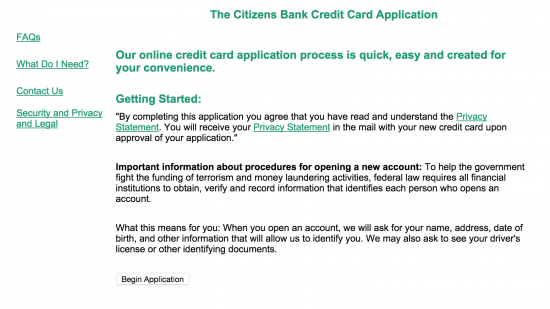 Step 3- Bank Accounts Held
Please indicate at this juncture which accounts, if any, you currently hold with CB.

Step 4- Personal Information
Enter the following personal information into the provided fields here:
Full Name
SSN
Date of Birth
Mother's Maiden Name
Phone Number
Email Adress
Full Mailing Address
Residential Address (if different)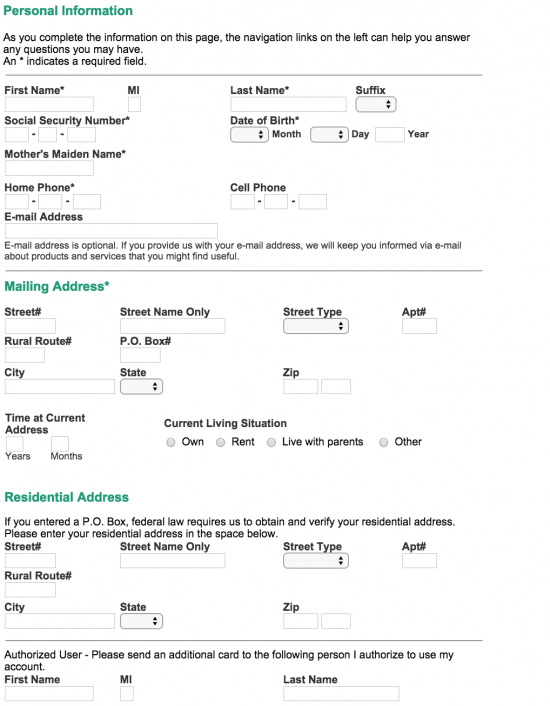 Step 4- Financial Information
In order for CB to properly evaluate your financial circumstances and thus award your the proper APR you must submit the following financial data here:
Monthly Housing Payment
Annual Income
Employer
Business Phone Number
Time at Current Employer
Employment Status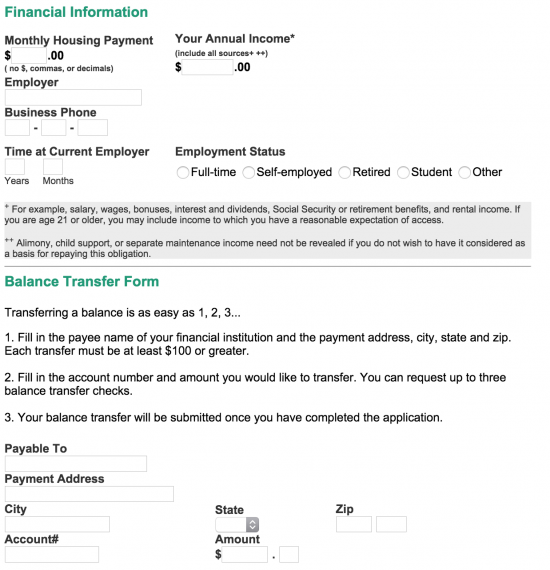 You may also perform a balance transfer from any major credit card at this point, should you choose to do so.
Step 5- Application Agreement
Review the application agreement and, if you assent, select submit to officially submit your application to CB for review. Good luck!