If you have just received your First Federal Bank Visa Rewards Platinum Card you'll have to activate it before getting any use out of it. It also behooves the cardholder to log in to, or create, an online account so you can easily manage your finances anytime, anywhere, and on your own schedule. To make this process less time consuming, we have taken the liberty of providing the necessary steps to log in to your account as well as a short tutorial on how to enroll for one.
We strongly urge you to read the privacy policy so you have a full understanding of how First Federal Bank collects and shares your personal information.
How to Login
The First Federal Bank homepage is where you'll want to go first in order to find the login area, which is shown in the window below. Enter your User ID in the field provided and click the green arrow to continue.

On the next page you'll notice they take they're security quite seriously, therefore you'll be prompted to enter a one-time verification code. This code is sent by a communication method of your choosing.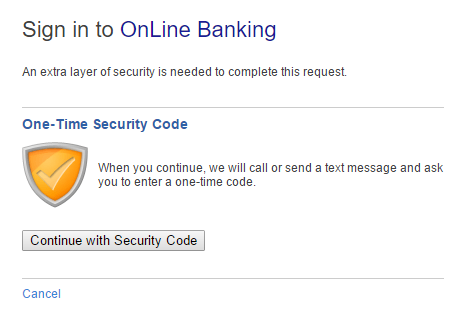 As you see they give you the option of a phone call or text message to one of your numbers. Select the method of your choice and click Continue. Once you receive the confirmation code, you will provide that, along with your password, and you will be able to continue to your online banking homepage.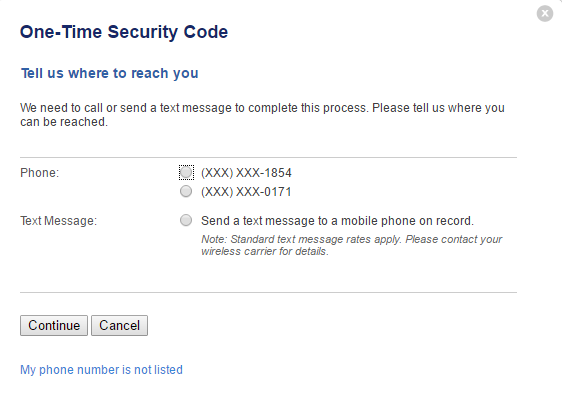 Activation/Registration
Activation #: 1 (877) 367-8178
To activate your First Federal Bank Visa Rewards Platinum Card simply call the number above. Once you're card is activated you'll want to create an online account in order to take full advantage of all the benefits online banking has to offer. To enroll for an online account follow the link we have provided. This will take you to a page similar to the window below. In order to sign up they ask for one of three verification questions; debit card information, bank account information or personal information. Once you have chosen one you'll need to read their Online Banking Disclosure and confirm that you agree with the terms. Then click Continue.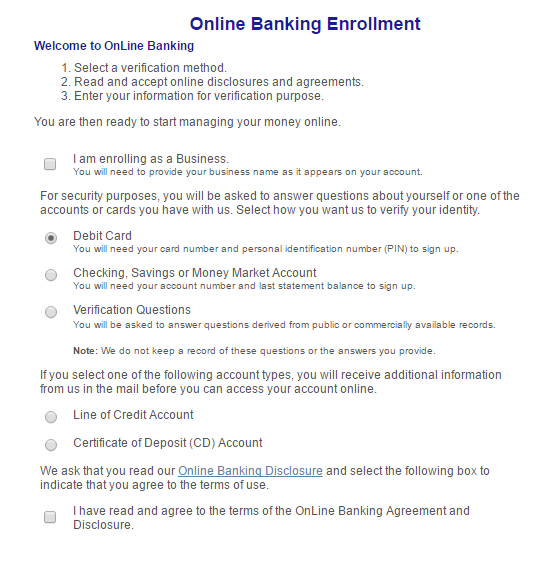 The next step is to enter your name, social security number, email address and date of birth. Click Continue again.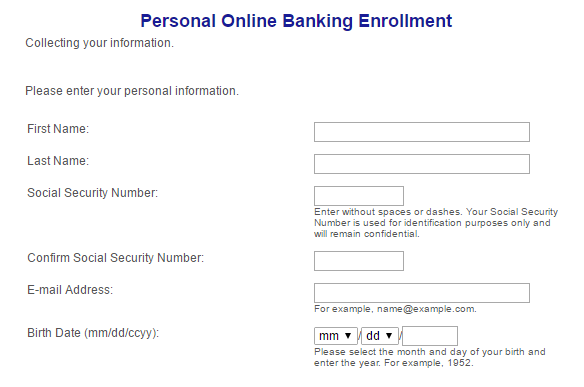 Now you're asked for your address, phone number, mother's maiden name and again you're date of birth. Click Continue.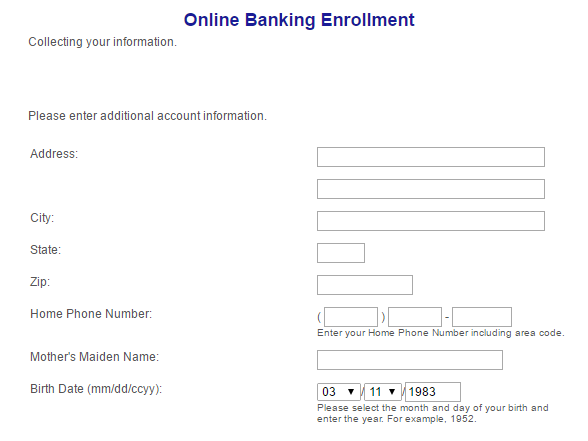 The last step is creating your User ID and Password. Once that's done you have successfully created an online account with First Federal Bank!