If you have a good credit score and you regularly travel by airplane, you could probably make good use of a travel rewards credit card. Cards of this nature earn you extra points on airline ticket purchases and enable you to then in turn use your accumulated points to reduce the price of future flights. The First State Bank Travel Rewards American Express Card has a fairly low interest rate (assigned based on your creditworthiness), however its annual fee is quite high at $95. Therefore, to make this credit card cost-worthy you will need to take full advantage of the rewards program. The rewards for this card are as follows: 3 points for every $1 spent on airline purchases, 2 points for every $1 spent on hotel and restaurant purchases, and 1 point for every $1 spent on all other purchases. After your first purchases you will automatically receive 7,500 bonus points to set you off on your way to capitalizing the points program. If this credit card interests you, we have provided a tutorial below on how to complete the online application. Scroll down and follow our guide to quickly work your way through the application process.
We recommend reading the Elan Financial Services (EFS) privacy policy before you submit any sensitive information in your application form (EFS is the card-issuing financial institution).
Requirements
To be eligible for this credit card, applicants must meet the following criteria:
Be of at least 18 years of age
Have a valid US mailing address
Have a valid SSN
How to Apply
Step 1 – To start the application process, go to the First State Bank credit card page by clicking this link. Once there, locate and click the Apply Now button (as seen in the below example).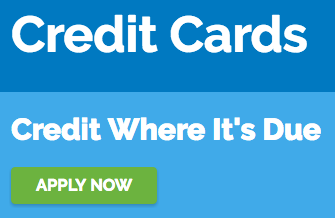 A new window should open, informing you that you will be entering a third-party website. Click the OK button to continue.

Step 2 – Now, scroll down until you see the Travel Rewards American Express Card and click the Apply Now link just below the card title.

Step 3 – At this juncture, you should be on the main application form. Enter all of the information listed below into the Personal Information section.
Full name
Date of birth
SSN
Country of citizenship
Country of permanent residence
Primary phone number
Mobile phone number
Email address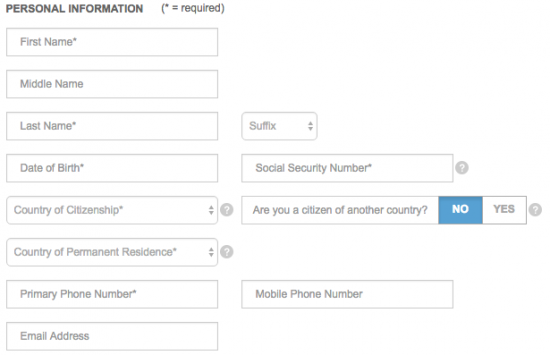 Step 4 – Next, you will be asked to supply the following information into the Housing Information section:
Complete address
Time at address
Housing status
Monthly payment
Alternate mailing address (if applicable)

Step 5 – EFS requires that you fill out the Income and Employment Information so that they may fully understand your financial situation. Supply them with the following information:
Employment status
Employer
Occupation
Annual income
Other income
After completing the above fields, select Yes beside each account or service type that you have with First State Bank.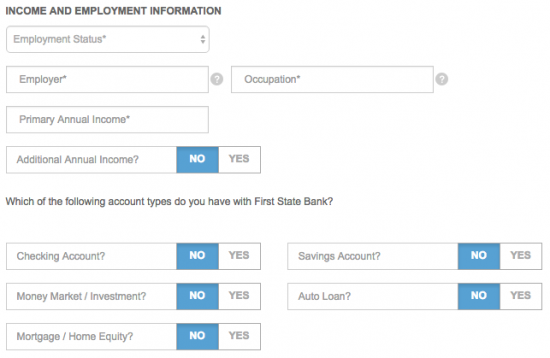 Step 6 – In this step, you can perform any of the following actions with your application by selecting Yes and supplying the necessary information for each option that you wish to use:
Perform a balance transfer
Add a joint applicant
Add an authorized user
When you are done, or if none of these options interest you, continue to the next step.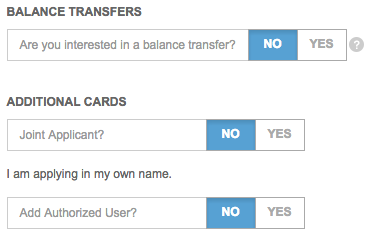 Step 7 – Now that you have finished filling out your application form, all that remains is to look over the terms and conditions one last time before submitting your application. If you consent to the terms, click the checkbox at the bottom of the page and click Submit to submit your application for review by EFS.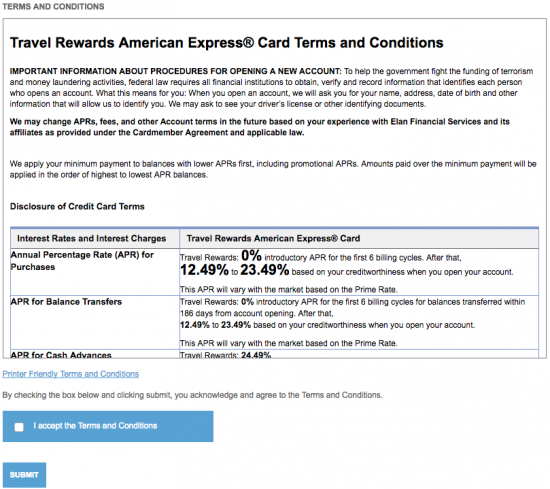 If you made it through all of the above steps, you have successfully completed the online application process for the First State Bank Travel Rewards American Express Card. We hope that you found our guide to be helpful in navigating your way through the various sections of your application. We wish you the best of luck and we thank you for trusting Card Reviews as your credit card expert.