The FSG Visa Business Credit Card, offered by FSG Bank and Visa, is aimed at providing business owners with lines of credit that can be used to better their business. If you are a current FSG Visa Business card cardholder and are wondering how you can login to your account to manage your credit, this article is exactly what you are looking for. Read on for detailed instructions on how to login, and, if necessary, how to register your card.
Before getting started, note that we strongly recommend you read the FSG Bank Privacy Policy. It includes details on who your information is shared with and for what reasons.
How to Login
In order to manage your account online, you'll need to login. Logging in to your FSG Visa Business Credit Card account is simple. Just go to this page and enter your Personal ID. Click "Continue". Once you're logged in you can manage your business' credit by paying your bills, editing your settings, and altering any billing information that need to be adjusted.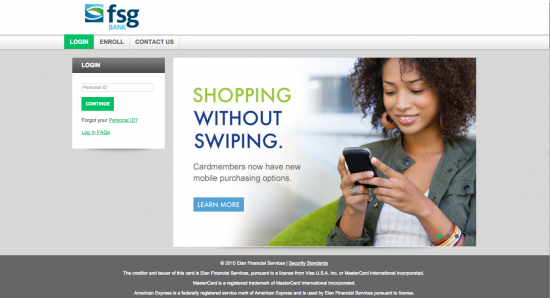 Activation/Registration
Activation #: 1-800-558-3424
In the case that you don't yet have a personal ID, you'll need to activate your card. You can always call 1-800-558-3424 if this article fails to provide all of the instructional assistance you need.
To register, go to the login page and click "Enroll".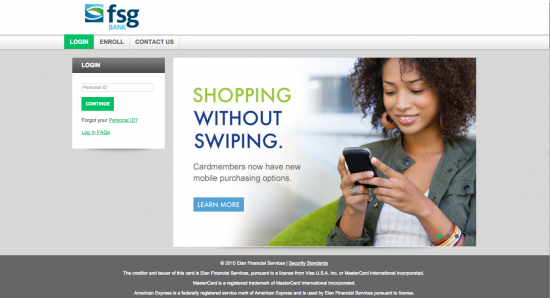 On the next page, you must enter in some information. Start with your FSG Visa Business Credit Card account number and security code. The security code is located on the back of the card. Input your ZIP code and the last 4 digits of your social security number.
Next you are required to choose a personal ID. This ID must be 7 – 22 characters in length and cannot include spaces. Determine your new password, enter your email address, and click "Submit". You're all finished and registered and activated and you can now login like a regular user using the instructions above under "How to Login".