Fulton Bank of New Jersey offers two credit cards with modest rewards opportunities for a reasonable annual fee. The Fulton Bank of New Jersey Visa Bonus Rewards/Rewards PLUS Credit Card earn cardholders 1 point for every $1 spent with bonuses on all points earned every month. Bonus Rewards card users get a 25% bonus on all points while Bonus Rewards PLUS card owners get a 50% bonus on their points. The PLUS card has a $50 annual fee attached to it, whereas the regular Bonus card comes with no annual fees. Those who use their credit card frequently might find it's worth opting for the Bonus PLUS card so you can double your reward points opportunities. There is no limit to the number of points you can earn, and you have 5 years to redeem them. They can be redeemed for cash back into a savings or checking account, or you can put them towards a statement credit. Both cards offer a 0% introductory interest rate for the first 6 billing cycles, applicable to purchases and balance transfers (although fees may still apply). After the introductory period, the current APR of 12.49% to 23.49% will be applied (rates subject to change). If you're looking for a credit card that will help you save money while making everyday purchases, the Fulton Bank of New Jersey Visa Bonus Rewards/Rewards PLUS Credit Card might be the right fit for you. Scroll down to learn how to apply for one of these credit cards today.
Read through Elan Financial Services' (the card-issuing company) privacy policy to learn how your information might be used in the future.
Requirements
In order to qualify for this credit card, applicants must meet the following requirements:
Applicants must be 18 years of age or older
Applicants must have a valid U.S. address
Applicants must have a Social Security number
How to Apply
Step 1 – To access the application form, you must navigate to the Fulton Bank of New Jersey credit card page. Locate the credit card you wish to apply for today and click the Apply Now button below it.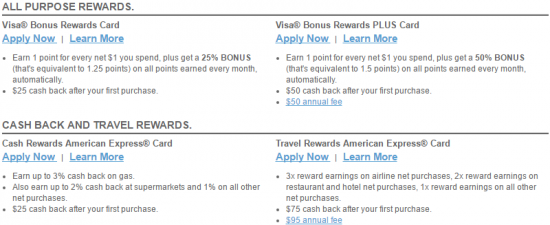 Step 2 – Start filling out the application form. First section includes fields for you to submit the following information:
First name
Last name
Date of birth
Social Security number
Country of citizenship
Country of permanent residence
Primary phone number
Mobile phone number (optional)
Email address (optional)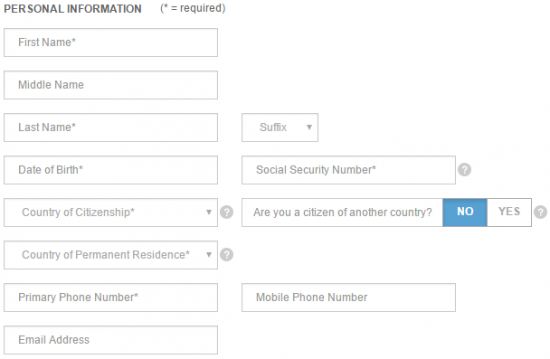 Step 3 – Next, provide the following pieces of information under the Housing Information section:
Street address
City
State
ZIP code
Time at address
Housing status
Monthly Payment
Alternate mailing address (if applicable)
Step 4 – The third section of the application form pertains to your current employment and financial situation. Provide your Employment Status, Employer, Occupation, Primary Annual Income, and any Additional Annual Income you wish to divulge.

Step 5 – At this juncture, select YES next to any active accounts you currently have with Fulton Bank of New Jersey and provide information on those accounts.

Step 6 – Should you wish to make a balance transfer, you may do so at this point in the process. Select YES under the Balance Transfers section and enter the total amount of the transfer. If you're applying for this card with someone else, select YES next to Joint Applicant? and provide the necessary information. Furthermore, if you would like to opt for additional cards, you can request an additional card by entering that person's information. It's important to note a joint applicant will share the responsibility for payments made to the account, whereas an authorized user will be able to make purchases but will not be responsible for payments.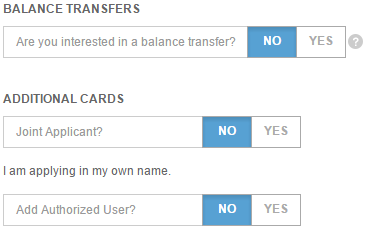 Step 7 – Finally, read through the cards terms and conditions. If you agree to these terms, tick the box marked I accept the Terms and Conditions before clicking SUBMIT.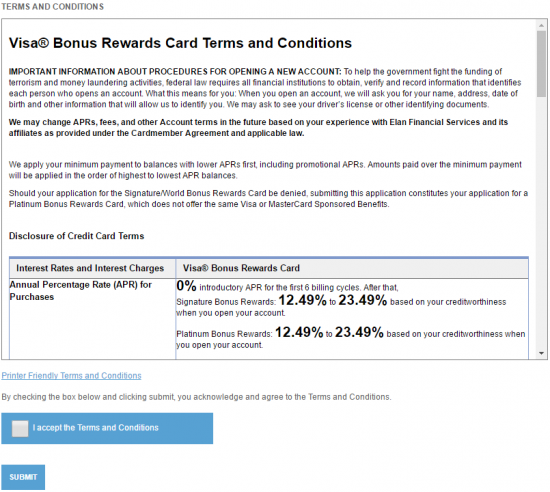 EFS will review your application once it has been submitted, it may take a few days to get a response. We hope your application will be approved and that you were able to complete the application process without any hassle. Best of luck!