As a business owner, you want to maximize the efficiency of your company while minimizing your expenditures. The Fulton Bank of New Jersey Visa Business Cash Card provides you with the opportunity to do just that by earning money back while making business-related purchases. It also comes with a reasonable interest rate and starts you off on the right foot with 0% interest for the first 6 months. There are no annual fees and the rewards program attached to this card could be very advantageous. Once approved, cardholders earn 3% cash back on purchases made at office supply stores and on phone/internet/TV services, 2% cash back on restaurant and fuel purchases, and 1% cash back on all other purchases. There is no limit to the amount of cash back you can earn and you have 5 years to redeem it. You can put your mind at ease knowing you're getting back some of the money you're spending and can save the cash back for a time when you really need it. If this card has piqued your interest at all, we can show you how to apply for it. Scroll down and follow our step-by-step tutorial on how to apply for the Fulton Bank of New Jersey Visa Business Cash Card.
It would be smart to take a look at the privacy pledge provided by Elan Financial Services (EFS is the creditor and issuer of Fulton Bank's credit cards) to gain an understanding of their terms of information sharing.
Requirements
To be eligible for this credit card, you must meet the following requirements:
Applicants must be 18 years of age or older

Applicants must have a valid U.S. address

Applicants must have a Social Security number

Applicants must have a valid Business Tax ID number
How to Apply
Step 1 – The application form for the Fulton Bank of New Jersey Visa Business Cash Card is found on the EFS Fulton Bank credit card page. Follow that link and click the Apply Now link under Cash Back Rewards in the Business Credit Cards section.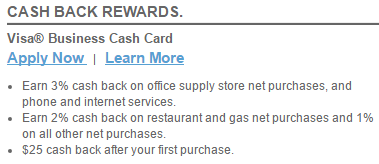 Step 2 – The first section of the application form pertains to information about your business. You need to fill in the indicated fields with the following pieces of information:
Business name to appear on cards

Name of business

Business tax ID number

Full address

Years at address

Year business started

Business phone number

Gross annual sales

Legal structure

Nature of business

Type of industry

Country of formation

Number of countries with offices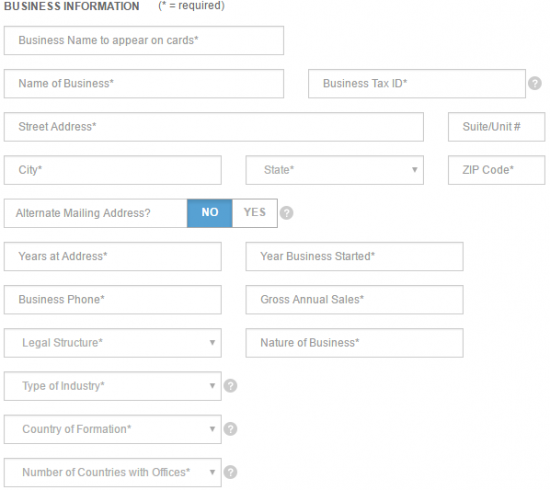 Step 3 – EFS wants to know about any accounts you currently have open with Fulton Bank. Select YES next to each existing account and provide the necessary information.

Step 4 – Next, you are asked to submit the following information about the business owner:
Business owner type

Full name

Social Security number

Date of birth

Phone number

Email address

Physical address

Annual income

Ownership percentage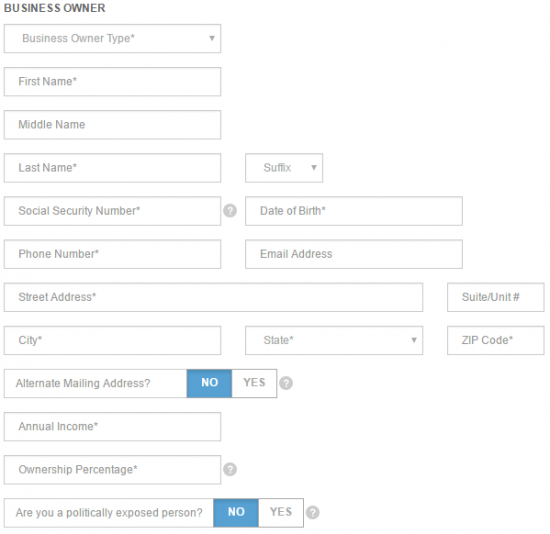 Step 5 – This step has to do with balance transfers. If you would like to make a balance transfer from an existing card to your new credit card (should you be approved), select YES and provide the necessary information.

Step 6 – Any person who has a 25% or greater stake in the company is considered a Beneficial Owner. If your company has one or more beneficial owners, select YES under that section and provide that person's information. If you would like to hand out additional cards to employees, you may do so by selecting YES in the Employee Cards section. You can designate up to 10 employees by providing their full name, Social Security number, and date of birth.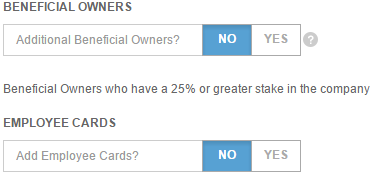 Step 7 – The step includes the card's terms and conditions. You should read through these terms and, if you accept them, tick the box at the bottom. Click SUBMIT to send your application in for review.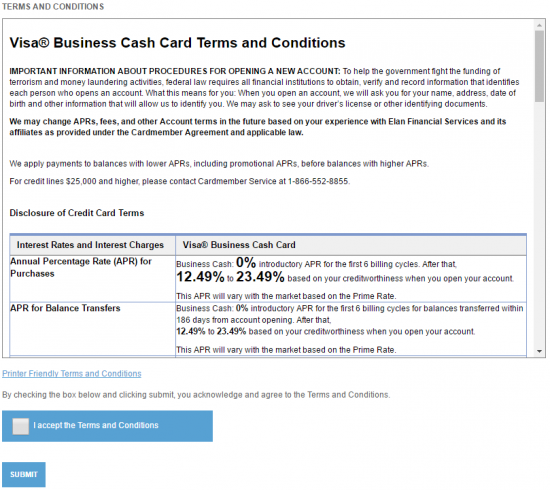 We hope your application is approved and hope that this tutorial helped you through the application process with as few headaches as possible. Good luck!