For some people, choosing a credit card comes down to one question; am I getting something out of this card every time I buy something? With the Fulton Bank of New Jersey Cash Rewards American Express Card, the answer is yes. This credit card earns cardholders cash back with every purchase they make, and higher cash back opportunities on select purchasing categories. 3% cash back is awarded to cardholders on gas purchases and 2%is awarded on supermarket purchases, while all other purchases award users 1% cash back. It's worth noting that after $6,000 is spent in one year on fuel purchases, the cash back percentage drops from 3% to 1% for the remainder of the 12 month period. Redeem your cash back anytime you want towards a statement credit or deposit it into a checking or savings account. If you're approved for this card, you will enjoy a 0% introductory APR for the first 6 months, after which, the interest rate could be anywhere from 12.49% to 23.49% (rates may change over time). Be sure you know your credit score before applying for this card. Scroll down and read through our tutorial to learn how to apply for the Fulton Bank of New Jersey Cash Rewards American Express Card online.
We advise that applicants read through the privacy policy provided by the card-issuing company, Elan Financial Services (EFS), before submitting any information into the application form.
Requirements
You must meet this list of requirements before applying for this credit card:
Applicants must be 18 years of age or older
Applicants must have a valid U.S. address
Applicants must have a Social Security number
How to Apply
Step 1 – Find your way to the Fulton Bank of New Jersey's credit card page (or follow this link). Locate the Fulton Bank of New Jersey Cash Rewards American Express Card and click the Apply Now link below it.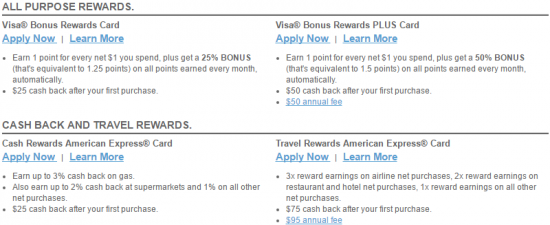 Step 2 – Begin filling out the application form, starting with the following information about yourself:
Full name
Date of birth
Social Security number
Country of citizenship
Country of permanent residence
Phone number
Email address (optional)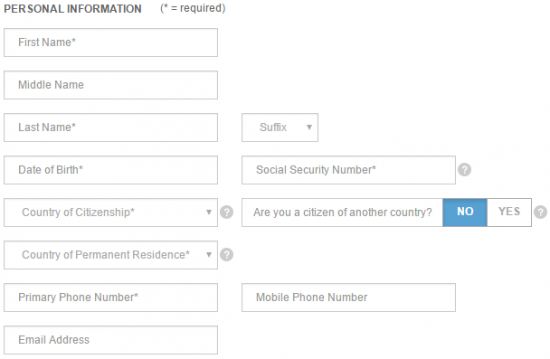 Step 3 – Following that is a section about your current living situation. You must provide a valid Street Address, City, State and ZIP Code. Next, select the years and months you have lived at this address, and provide a Housing Status and Monthly Payment.
Step 4 – EFS will need some financial information in order to properly assess your application. Enter your Employment Status, Employer, Occupation, Primary Annual Income, and, if applicable, Additional Annual Income.

Step 5 – If you currently have any accounts open with Fulton Bank of New Jersey, you can provide information on them at this juncture. Select YES next to any existing accounts you have and provide the account balances and length of relationship.

Step 6 – The next two sections, Balance Transfers and Additional Cards, are optional. You can make a balance transfer, if you're approved, from an existing credit card to your new Fulton Bank of New Jersey Cash Rewards American Express Card by selecting YES and providing the transfer information. Next, if you are applying for this card with another person, select YES next to Joint Applicant? and provide that person's information. Also, if you would like to receive additional cards for the account, select YES beside Add Authorized User? and enter information on the person under whose name the card will be.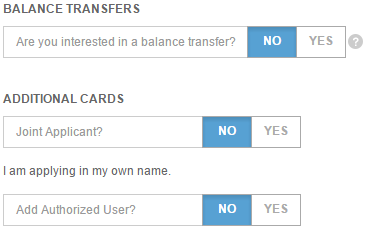 Step 7 – One final step before you the application form is complete. Read through the terms and conditions and tick the box at the bottom if you agree to them. Click SUBMIT to conclude the application process.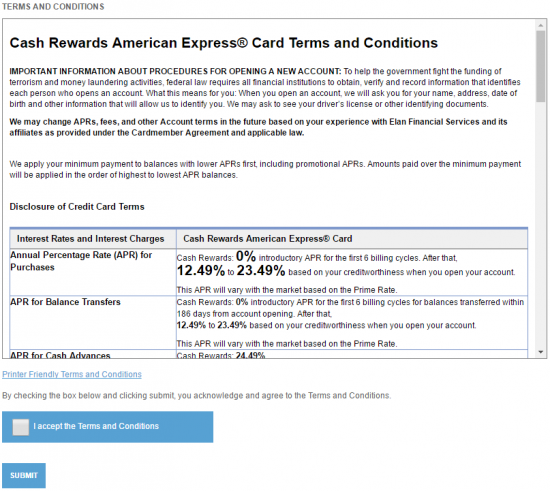 Congratulations! Your application has been sent in for review, just sit back and wait for your approval. We hope this tutorial aided in simplifying the application process for you. Good luck!