The Greater Iowa Credit Union (GICU) Visa Platinum Rewards Card is a good credit card for those looking for a decent APR and rewards program. With an introductory APR of 1.99% for the first 12 billing cycles, and after that, an APR as low as 10.2% (up to 18.2%) it's a fairly attractive deal (APR is subject to change). The rewards program is basic, with 1 point for every dollar. As a signing bonus for the GICU Visa Platinum Rewards Card you will get double your rewards points on all purchases for the first six months and 5,000 bonus points after your first purchase. Scroll down for a helpful information on how to apply for this card online.
Consult the GICU privacy policy before proceeding.
Requirements
To be eligible for this credit card you must fulfill the following requirements:
Be at least 18 years old
Live in the United States
Have a valid SSN
How to Apply
Step 1- Open the Greater Iowa Credit Card Suite page in your browser. Select the GICU Visa Platinum Rewards Card.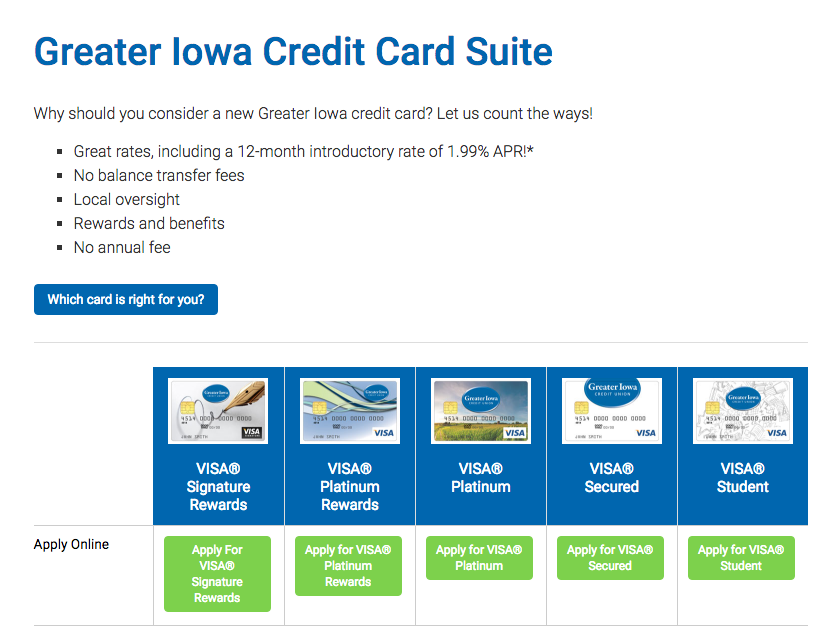 Step 2- Enter your GICU member information if applicable, if you are not a member lead the fields blank. Click continue.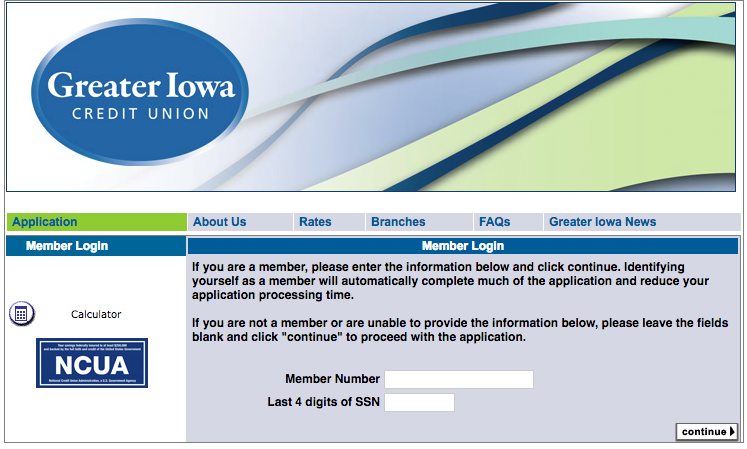 Step 3- Enter the following personal information in the indicated fields:
Full name
SSN
Email address
Date of birth
Home/work/cell phone #
Select best contact
Indicate yes or no if you are a GICU employee
Enter the information of the person who referenced you, if applicable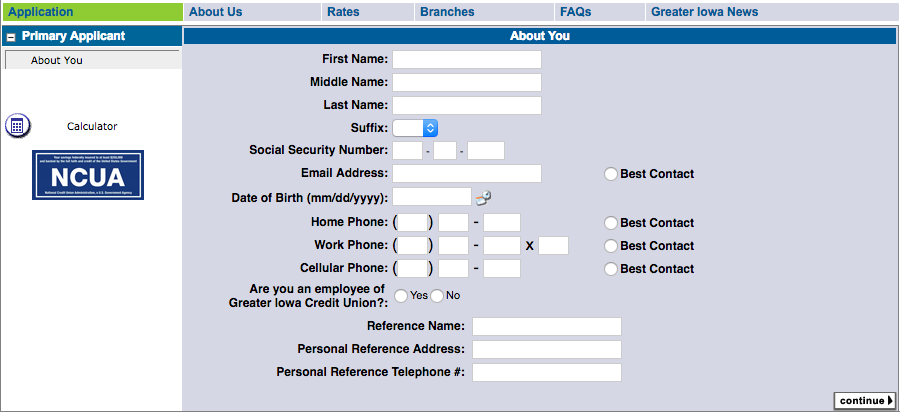 Step 4- Next, you will need to select Visa Platinum Rewards from the pull-down menu.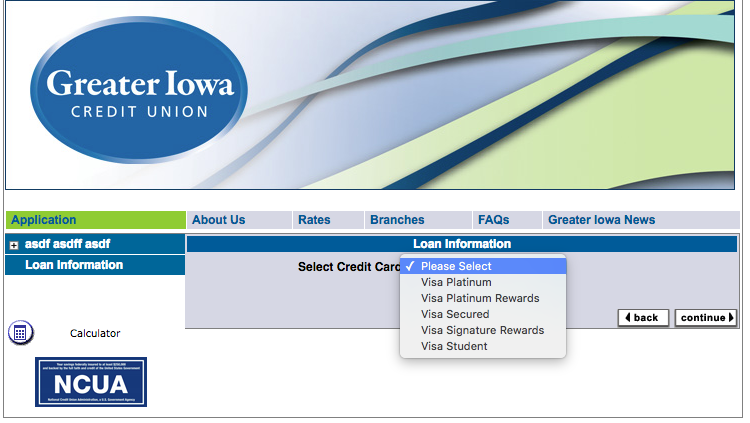 Step 5- Download and/or print the Visa APR and Visa Agreement documents to review before completing your application.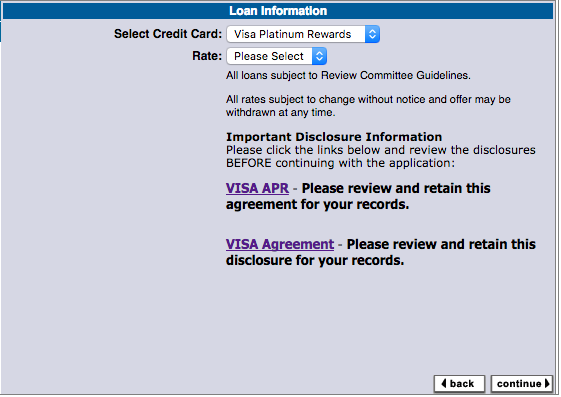 Step 6- Provide the following location information where indicated:
Complete street address
ZIP code
City
State
Time spent at said address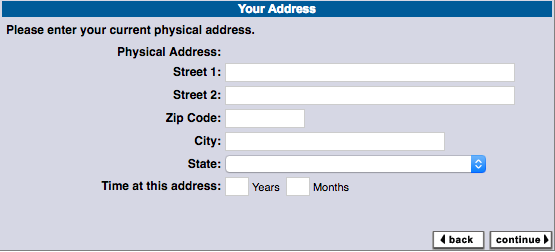 Click Continue.
Step 7- Provide the following employment information where appropriate:
Whether or not you are retired
Whether or not you are in active military service
Whether or not you are unemployed
Employer name
Position
Street address of your workplace
ZIP code
City
State
Work telephone number
Number of years and months you've worked at this job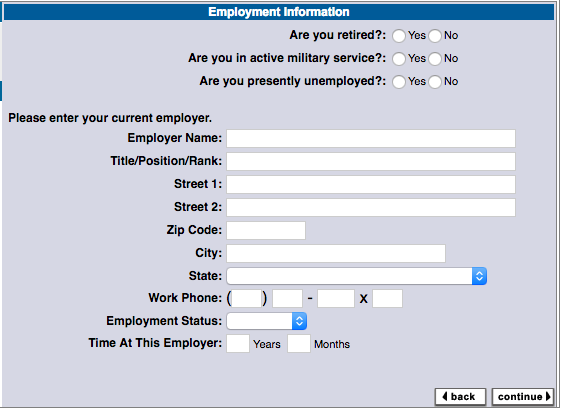 Click Continue.
Step 8- Provide the following financial information:
Living status
Monthly housing cost (including taxes, insurance, parking cost, etc)
Other monthly costs
Declare your monthly or annual amployment income
Monthly SS income
Monthly pension income
Monthly child support (you are not required to declare)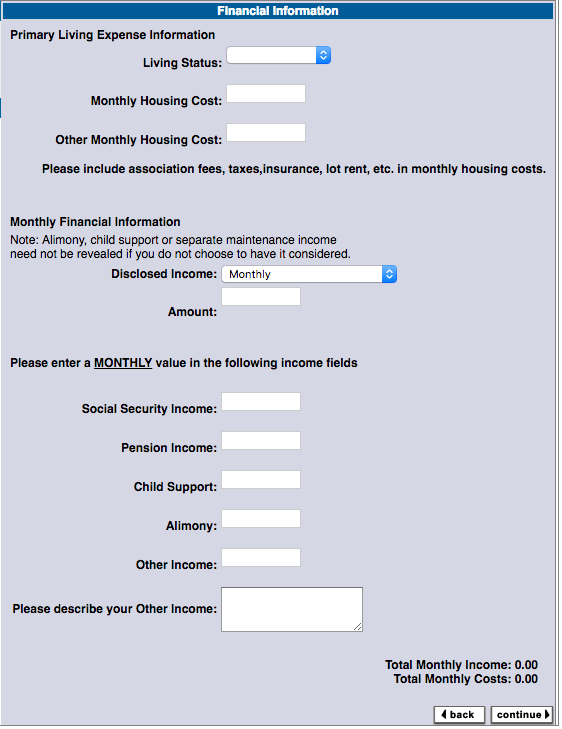 Click Continue.
Step 9- Select whether or not you would like to add a co-applicant.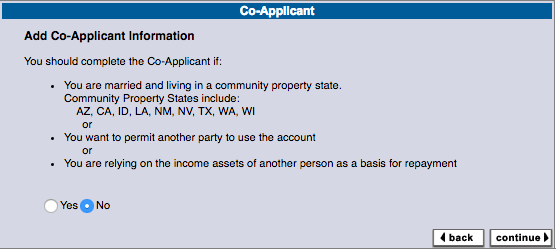 Click Continue.
Step 10- Review all the information you entered to ensure that it is all correct.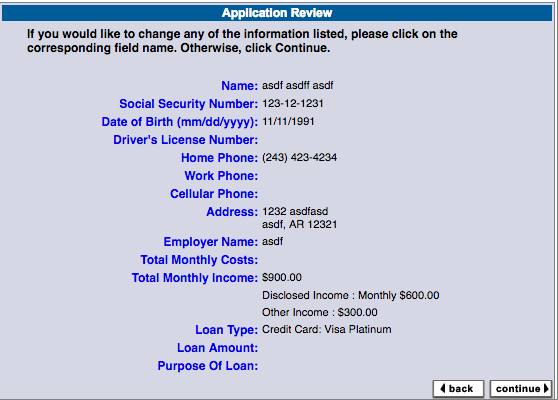 Click Continue.
Step 11- Review the Terms and Conditions and Consumer Card Agreement for the GICU Visa Platinum Rewards Card. If you agree to these terms, tick the box (as seen below) that indicates this is the case and click Submit Application for Approval.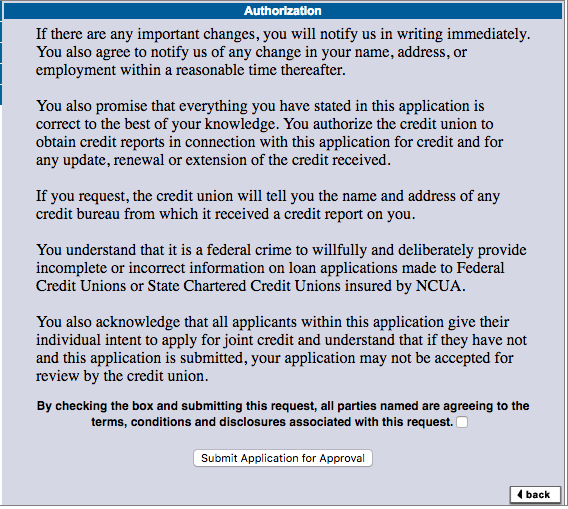 Your application is complete! We hope that our guide has been helpful.