The JetBlue Plus Credit Card is similar to the standard JetBlue card in that it has the same APR, though the bonus TrueBlue points that can be earned when using the JetBlue Plus Credit Card are significantly greater. The only drawback is that this card has an annual fee of $99 while the standard card has none. You can also earn 30,000 TrueBlue points by spending $1000 within the first 90 days of opening your account. Frequent fliers travelling with friends are in luck as the primary card holder and up to 3 travel companions receive their first checked bag free on JetBlue operated flights.
Before applying, be sure to review Barclaycard's privacy policy to learn exactly how your personal information will be used.
Requirements
The following requirements must be met in order for you to be eligible for this card:
You are at least 18 years old
You reside in the United States, Puerto Rico or the US Territories
You have a valid SSN
How to Apply
Step 1- Begin by navigating to this webpage. From there, enter the following information:
First and last name
Permanent address
Amount of time spent living at permanent address
Resident status
Occupation
Total annual income
Type of bank account
Specify if you would like to expedite the delivery of your card


Step 2- Here you will need to enter your contact information (phone number, email address, citizenship). Next, enter your date of birth, SSN and your mother's maiden name.


Step 3- To receive paperless statements, review the disclosure and check each of the boxes on the left.

Step 4- If you are a current TrueBlue member you can supply your number into the entry field.

Step 5- To add a balance transfer select Click here. Note that you will be charged interest on purchases if you do not pay off your entire balance, which includes any transferred balance, by the payment due date each month.

Step 6- Before submitting your application be sure to review the terms and conditions. Clicking Apply will mark the end of the application process. You can check on the status of your card by navigating to www.myapplicationstatus.com.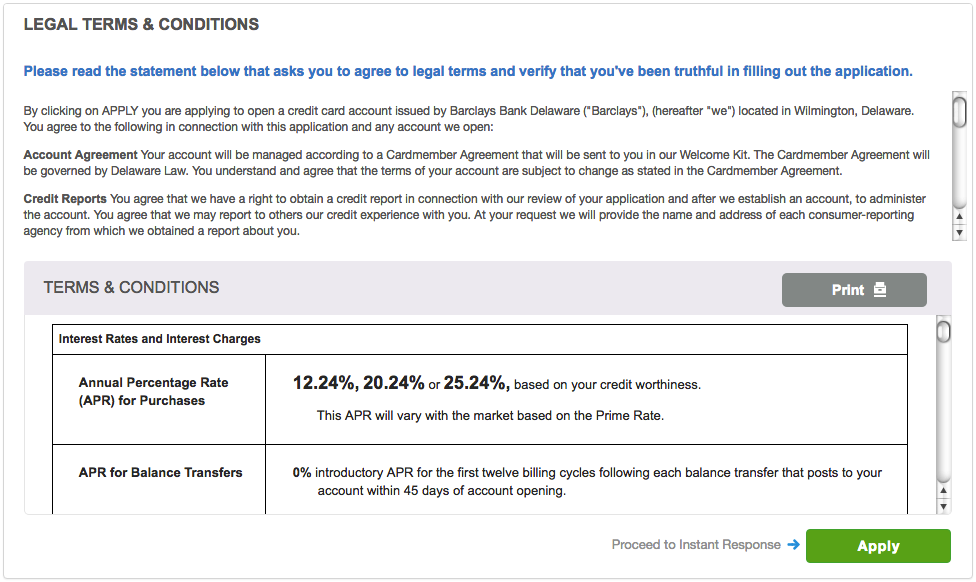 Once all of the above steps have been completed, your application will officially be submitted and confirmation should be received shorty. We hope this tutorial helped you along the way. Best of luck!