Comenity Bank partnered with Meijer to issue the Meijer Credit Card. This card provides rewards for Meijer customers. These rewards include a 10¢ saving per gallon at Meijer Gas Stations and $10 reward for every $750 spent with a Meijer Credit Card. With no annual fee and an APR of 24.24%, this card is a reasonable choice for anyone that uses Meijer's services regularly. As a signing bonus, you will also get $10 off your first purchase. We have created a guide to make applying Meijer Credit Card a little easier. Scroll down to get started.
Please read the privacy policy found in the Meijer Credit Card disclosures to see how they protect your information.
Requirements
To be eligible for a Meijer Credit Card you must fulfill the following requirements:
Be at least 18 years of age
Have a US SSN
Be a US resident with a US mailing address
How to Apply
Step 1- Go to the Meijer Credit Card application page by clicking the Apply Online link that we have provided above. Enter your First Name, Middle Initial and Last Name in the fields indicated.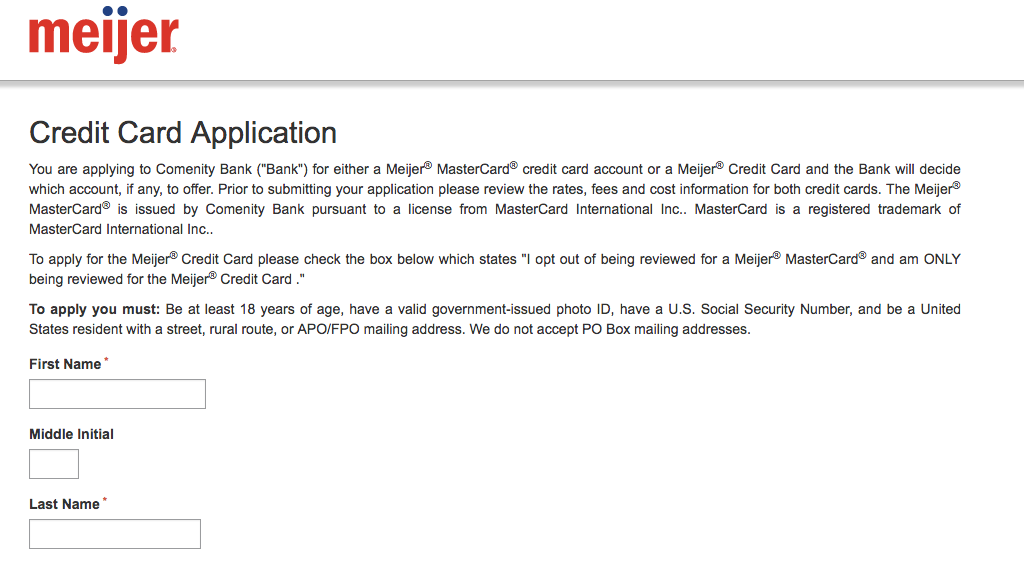 Step 2- Enter the following personal contact information where indicated:
Home Address Line1
Home Address Line2
City
State
Zip code
Primary and secondary phone numbers
Email address
Step 3- Enter your Social Security Number, Date of Birth and Annual Income in the appropriate spaces.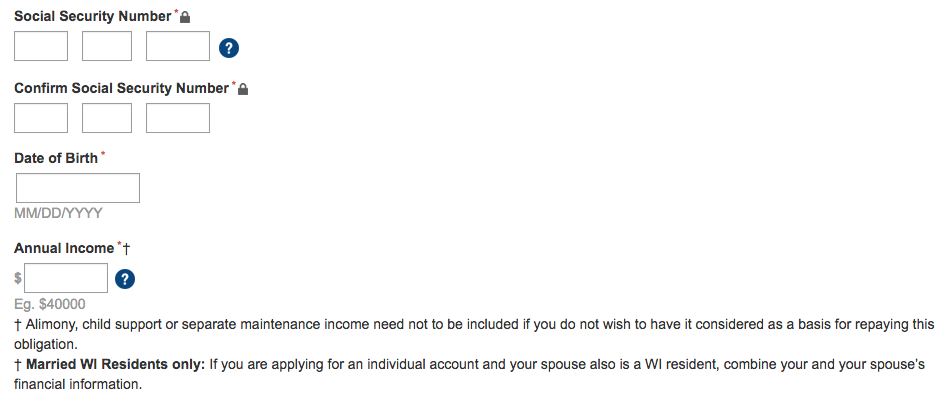 Step 4- Select whether or not your would like to add any additional cardholders to this account.

Step 5- Select that you would like to apply for the Meijer Credit Card only.

Step 5- Review all of the terms and conditions relevant to the Meijer Credit Card included in the Meijer credit cards disclosures document, then tick the box to electronically sign this application, then click Submit.

If you have followed these five steps your application for the Meijer Credit Card is now complete! We hope that this guide has helped you to complete your application with ease.