If you're looking for a credit card with a reasonable APR and a decent rewards program, the MidFlorida Visa Signature Credit Card offers all the above. Everyday purchases reward cardholders 1.25 points for every $1 spent, with the added bonus of 10,000 points after you spend $2,000 in the first 90 days. You also benefit from making balance transfers from other credit cards by earning 1 point per $1 you transfer (you will not earn points if you make a balance transfer from another MidFlorida credit card). Other perks include point bonuses rewarded when you open a checking account, line of credit, get a loan or second mortgage (anywhere from 1,000 to 20,000 points). Take note that these points are only redeemable for travel, and certain merchandise and gift cards so if you're in search of a cashback-type rewards program, you'd best look elsewhere. It's possible you will be attracted to the 11.99% APR that the MidFlorida Visa Signature Credit Card offers (APR is subject to change). If this is the case, check out our tutorial below to apply for this credit card.
Before applying, take a minute to read over MidFlorida Credit Union's privacy policy.
Requirements
To be capable of applying for this card, users must meet the following requirements:
You must be 18 years of age
You must be a US citizen
How to Apply
Step 1 – Follow this link to get to the MidFlorida Visa Signature Credit Card page. Click on the Apply Online button to continue.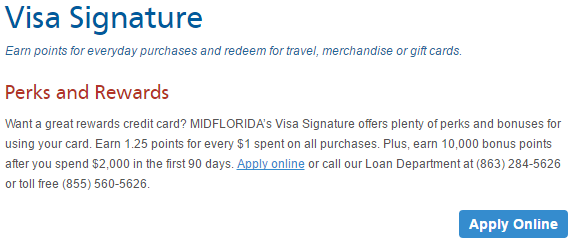 Step 2 – You now have to select the Visa Signature option before clicking Get Started.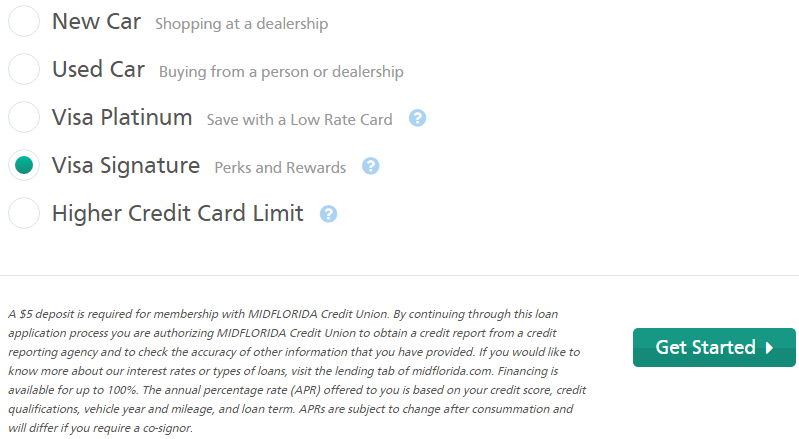 Step 3 – Don't be intimidated by the wealth of information they provide on this page, all you need to do is read the terms and conditions and click Continue.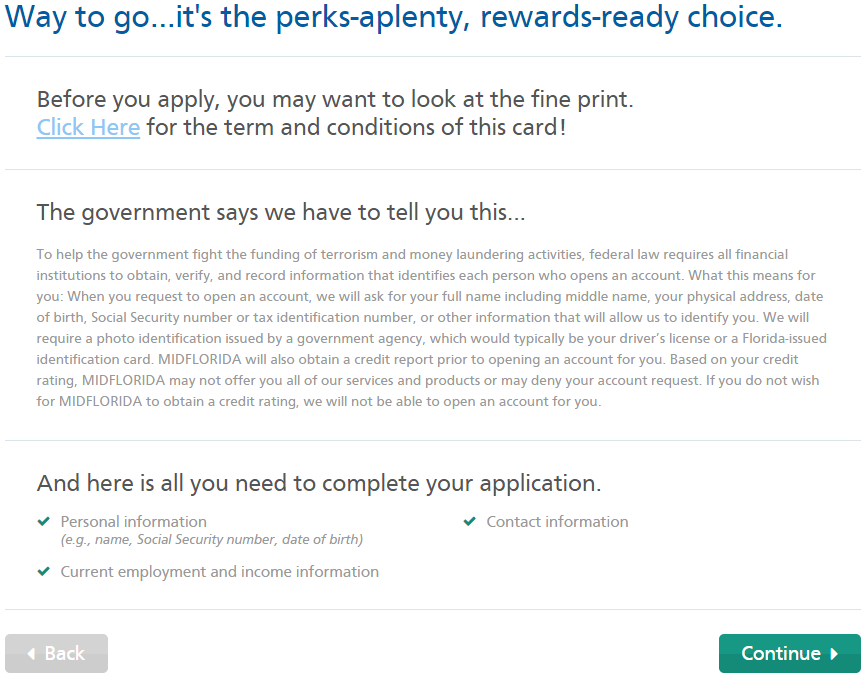 Step 4 – At this juncture, enter the amount you desire for your credit limit. Here you also have the opportunity to make a balance transfer, should you wish to do so.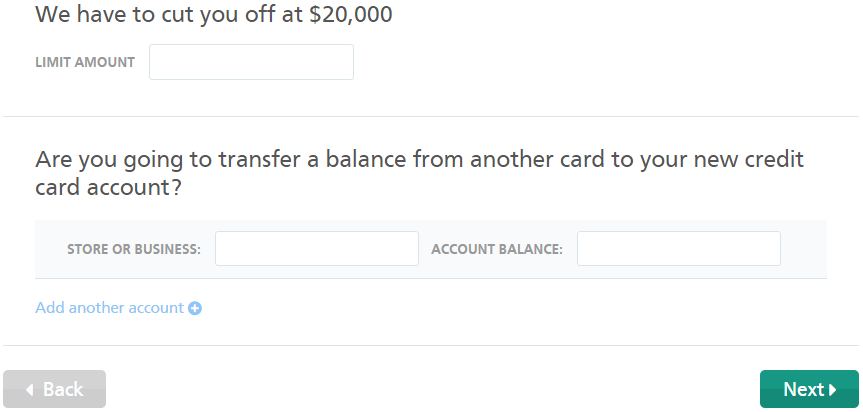 Step 5 – You need to provide your First, Middle and Last name as well as your address.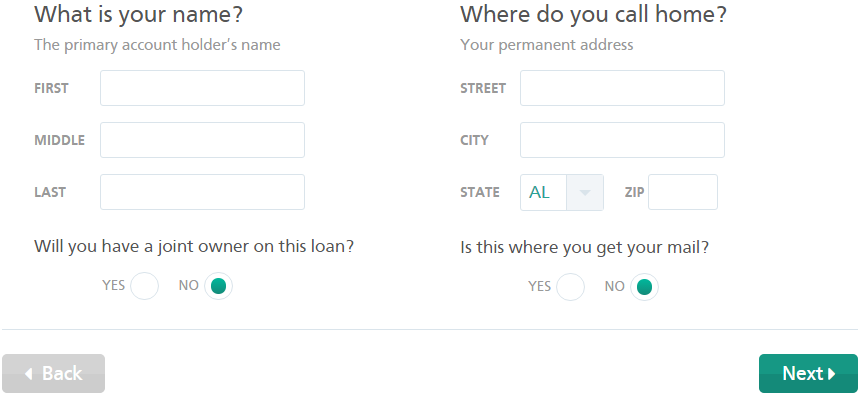 Step 6 – Select the option that best suits your particular living situation and enter the number of years and months you have resided there before clicking Next.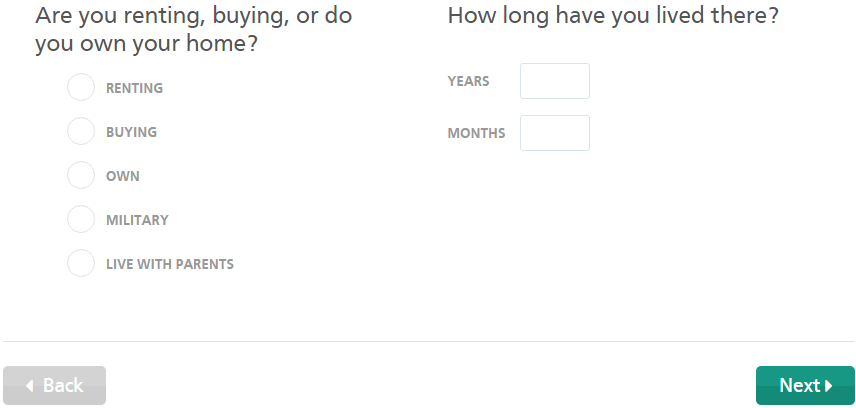 Step 7 – You are required to provide your phone number(s) and which one is best to reach you at. They also have a section where you will need to provide an email address.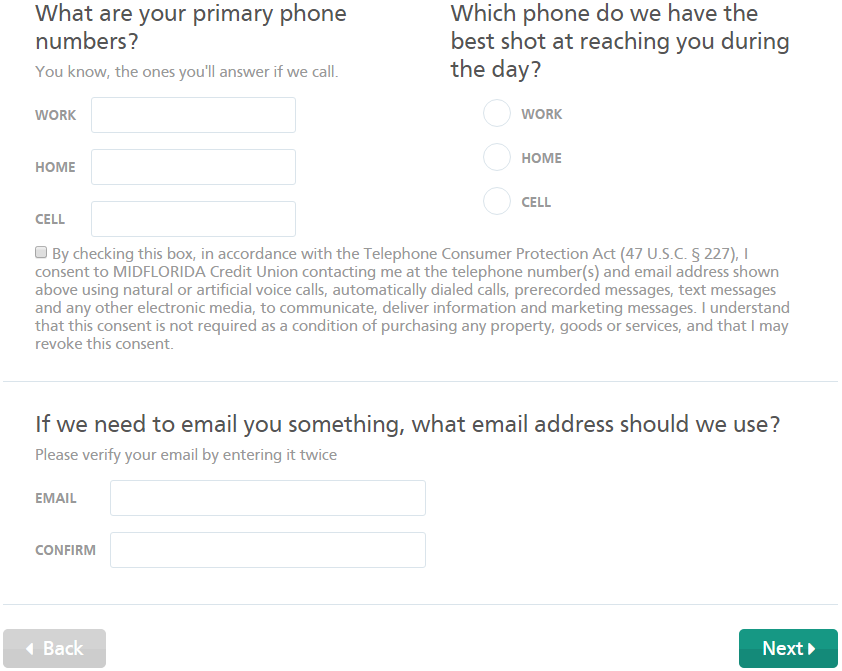 Step 8 – This step has you entering your date of birth and social security number.

Step 9 – Verifying your employment information is necessary so they can assess your financial situation. Enter the following data into the appropriate fields:
Employment type
Employer
Position
Street
City
State
Zip code
How long you have worked there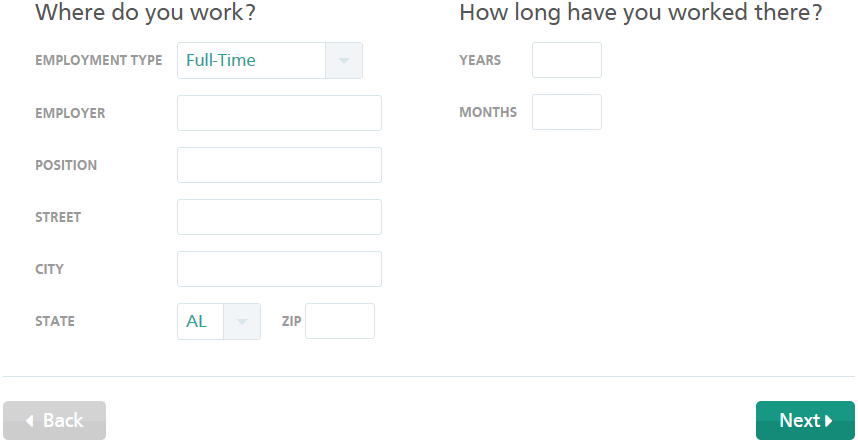 Step 10 – At this point you need to enter your monthly income or, if you prefer, your hourly wage and average hours per week that you work. Provide them with any alternate sources of income should this apply to you.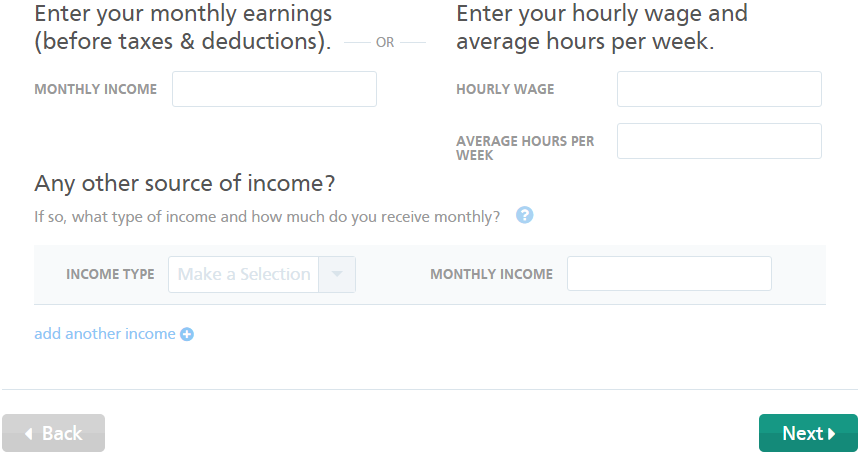 Step 11 – The last step is there just for you to make sure you entered all the correct information in this application form. If you'd like to go back and change anything, now is your chance. Otherwise click Submit and await your approval for the MidFlorida Visa Signature Credit Card. Good luck!