The NHRA has partnered with UMB Bank to provide fans with the National Hot Rod Association Credit Card, a NHRA-branded affinity card. The card summary page boasts of rewards and benefits for cardholders, but does not detail any of them, instead only saying that the benefits are detailed in a pamphlet that accompanies the card in the mail. NHRA fans get to choose their own stylish card image and get reasonable APR of 14.24% to 18.24% (APR is subject to change) with no annual fee. However, with no online explanation of the specific rewards available, it is difficult to recommend this card. If you would like to apply for the National Hot Rod Association Credit Card, you can follow our step-by-step application guide by scrolling down.
Before you continue, we recommend that you take a look at the UMB privacy policy to see how they protect your personal information.
Requirements
To be eligible for this card you must meet the following requirements:
You are at least 18 years of age
You reside in the United States
You have a valid SSN
How to Apply
Step 1- Before you start your application, go to the page pictured below by clicking here then selecting your card image from one of the five different option. After selecting your card, click Apply Now to be redirected to the external application page.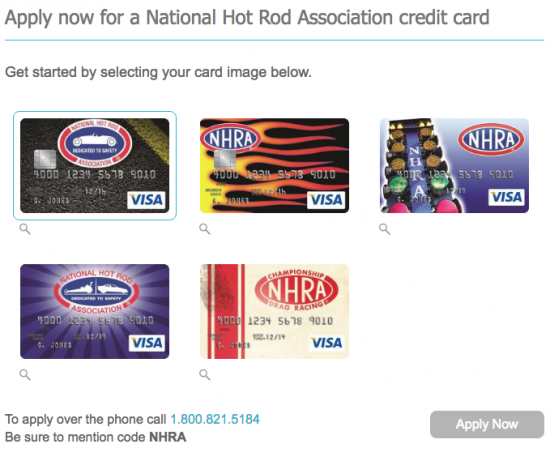 Step 2- You will need to provide the following personal information on the application form as indicated to identify yourself and ensure the security of your account:
First name
Last name
Date of birth
SSN
Mother's maiden name
Physical address
City
State
Zip code
Mailing address, if different from physical address
Length at residence
Primary phone #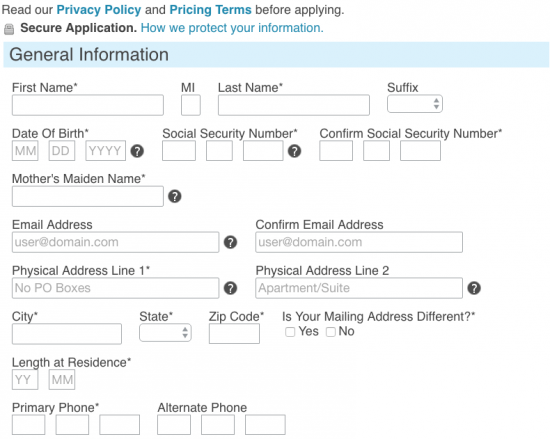 Step 3- To help determine your creditworthiness and set your APR, provide the following Financial Information:
Employment status
Position
Employer name
Length of employment
Residence status
Monthly housing payment
Gross annual salary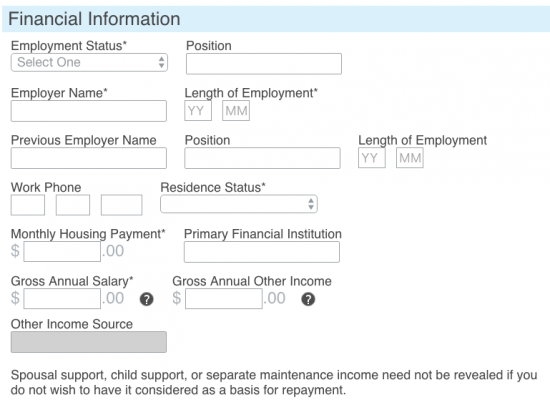 Step 4- Review the Terms and Conditions for the National Hot Rod Association Credit Card to ensure that you're well acquainted with the provisions and you're willing to commit to submitting your application.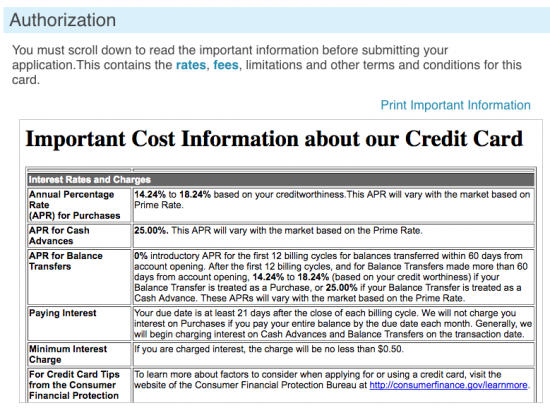 Step 5- If you wish to submit your application, tick the box marked I Agree to these terms and click Submit.

If you have successfully followed these 5 steps, you should be finished your application. You should receive a response from UMB soon, good luck! We hope this guide has been helpful.