The LSU Alumni Association Credit Card issued by Bank of America is a simple card with a few frills attached. It offers little in the way of bonuses for LSU alumni but provides its cardholders with a standard APR of 13.24% to 23.24% (APR is subject to change) and has no annual fee. The cash rewards program is where this card justifies its existence as it provides 1% cash back on all purchases, 2% cash back at grocery stores and wholesale clubs and 3% cash back on gas for the first $2,500 in combined grocery/wholesale club/gas purchases each quarter. You can also earn $100 by spending $500 within the first 90 days, which is a welcome bonus to all no doubt. For instructions on how to apply, scroll down and review our step-by-step tutorial.
Take a moment to review Bank of America's privacy policy before submitting any personal information online.
Requirements
The following requirements must be met before proceeding:
You are at least 18 years of age
You have a valid SSN
How to Apply
Step 1- Start by navigating to this webpage. From there, scroll down to the About you menu and enter the following information:
Full name
Phone number
E-mail address
Physical residence
City
State
Zip code
Country of residence
Would you like your statements sent to a different address? (y/n)
Housing status
Monthly housing payment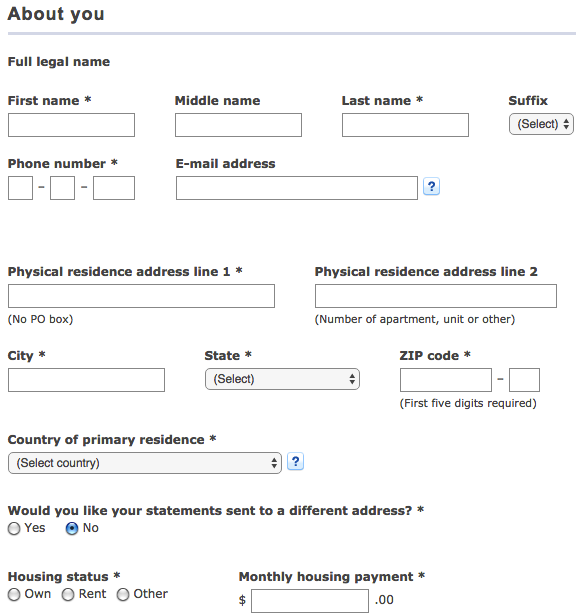 Step 2- Here you will need to provide your SSN, date of birth, mother's maiden name and your country of citizenship. Below that, specify your citizenship status by selecting one of the available options.
Step 3- Next, use the drop-down menu to specify your employment status. Continue by entering your total annual income and your source of income.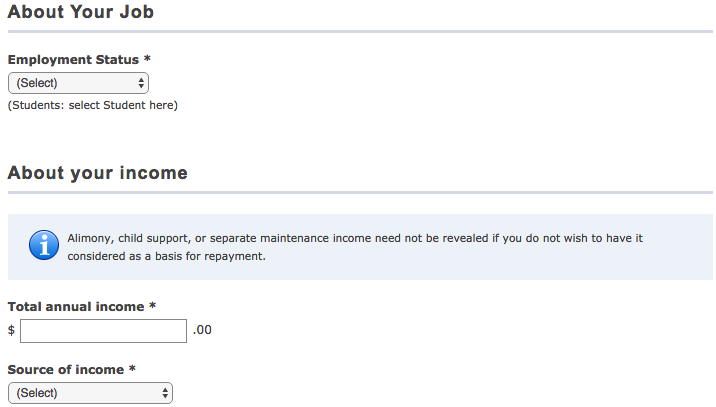 Step 4- If you would like to add additional features to your card you may do so now (consolidate previous bills or add additional cardholders).

Step 5- It is recommended that before submitting your application, you review the terms and conditions associated with this credit card. If you are in compliance with their terms, click Continue.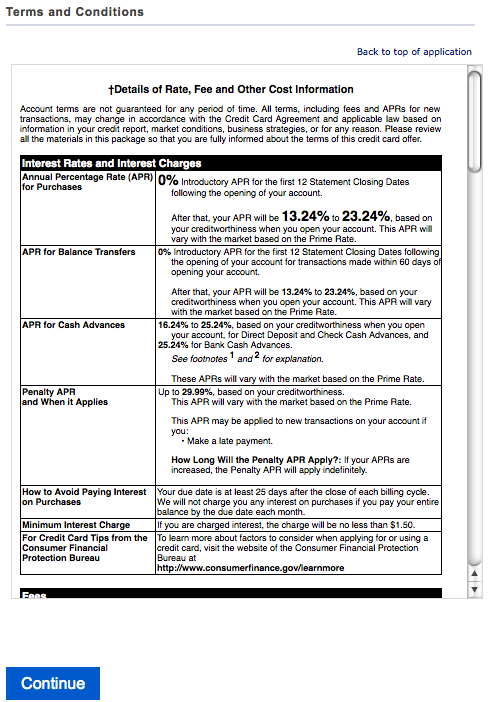 Step 6- Scroll down to the bottom of the page and you will see an image like the one displayed below. Check the small box to agree to the terms and conditions and click Submit Application. Your application will then be reviewed by the Bank of America and, if approved, you will receive your card within 7-10 business days.