The National Wildlife Federation (NWF) Credit Card is designed for the wildlife enthusiast as it allows you to contribute to the NWF with every qualifying purchase. For no annual fee, this card will give you 1% cash back on all purchases, 2% cash back at grocery stores and wholesale clubs, and 3% cash back on gas purchases. If your credit score allows it, you could wind up paying only 13.24% APR on all purchases. That being said, seeing as this is a variable APR, you might find yourself with an interest rate as high as 23.24% (we suggest checking your credit score prior to application, APR is subject to change). There is also a 0% Introductory APR for the first 12 billing cycles. If you are interested in applying for the NWF Credit Card, you can review what information will be required of you, and check out all the different steps of the online process, by scrolling down this page.
This card is issued and managed by the Bank of America, it would be wise to consult their privacy policy before you submit your personal information.
Requirements
To be eligible for this card you must meet the following requirements:
You are at least 18 years of age
You reside in the United States
You have a valid SSN
You have a tax ID number
How to Apply
Step 1- To start your application, follow this link to the page pictured below and click Get started.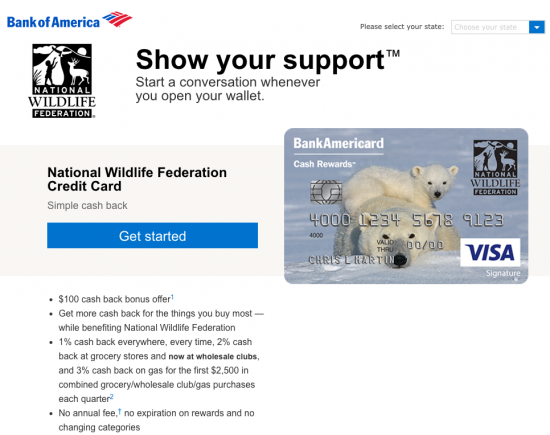 Step 2- To authenticate your account you will need to provide all of the following information on the application form:
First name
Last name
Phone number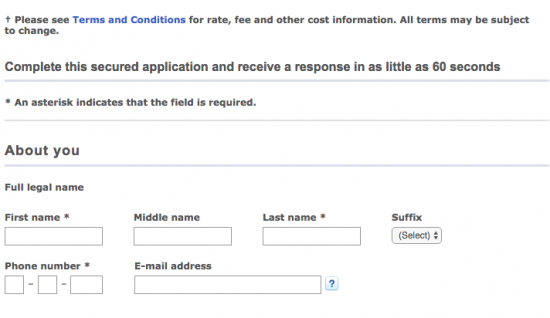 Step 3- For the Bank of America to send you your card and future statements they will require all of the following information regarding your home address:
Physical residence address
City
State
ZIP code
Country of primary residence
Different mailing address, if applicable
Housing status
Monthly housing payment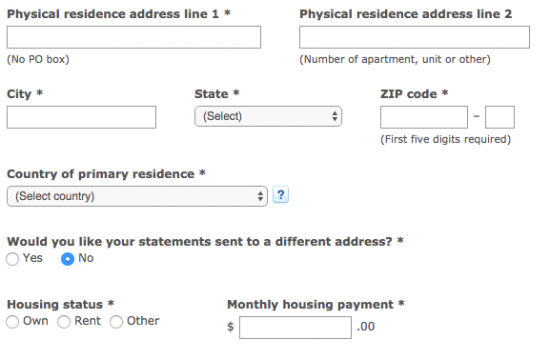 Step 4- To further establish your identity and secure your account, provide the following information as indicated:
SSN
Date of birth
Mother's maiden name
Country of citizenship
Citizenship status

Step 5- The Bank of America requires that you provide your Employment Status, Total annual income, and Source of income in the fields seen in the below example to help determine your credit limit and APR.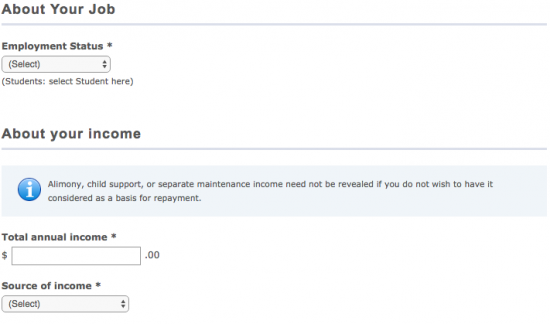 Step 6- Next, you're given the option to select to perform the balance transfer from another account and add an Additional cardholder by ticking the boxes seen in the below example.

Step 7- Review the Terms and Conditions for the National Wildlife Federation Credit Card to be sure that you agree to said terms.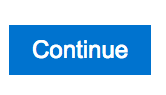 When you are ready, click Continue to submit your application for approval. You will get an immediate online response. Good luck! We hope this guide has been helpful through your application process.