If you have just received an NHL Discover it Credit Card in your mailbox and you'd like to activate it, register for Discover Card Account center and log in to your account, look no further than this guide. The process has been made very easy by their simple and stream lined online portal, and upon completion, you will have access to your past statements, have the ability to make payments online and much more. If activation, registration or the log in process confuse you, scroll down to review our instructional guide to those exact actions.
Before continuing, be sure to look over the Discovercard online privacy policy.
How to Login
Firstly, you'll want to navigate to the discover homepage. On the left hand side of the screen you'll see the fields in which you can enter your user ID and password. Ensure that the third field is set to Credit Card as it is in the example below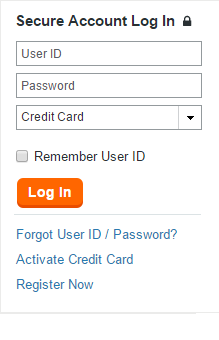 In the case that you've forgotten your security credentials, click on the link that asks if you Forgot User ID/Password? as displayed above. This will take you to a page in which you can choose between your User ID,password or both. Each option will ask for separate pieces of information (such as your card number, expiration date, SSN) before recovery is made possible.
Activation/Registration
Activation Number: 1 (800) 347-2683
To activate your new card, you have two options; call the activation number displayed above or select the Online Activation link. Upon navigation to the online activation website, you will be presented with two more options. Either activate with ou without logging in.
To activate through logging in enter in the following information:
User Id
Password
3 digit sequence ID

To activate without, this date will be needed:
Date of Birth
Last 4 digits of SSN
Card Number
Expiration date
3 digit sequence ID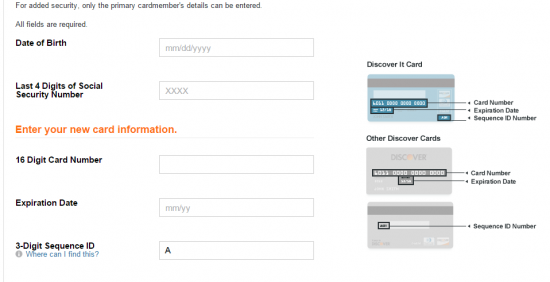 To Register for an online account access, select our Secure Registration link above. You will then be taken to a page which will ask for the following information:
Account Number
Expiration Date
Date of Birth
Last 4 digits of SSN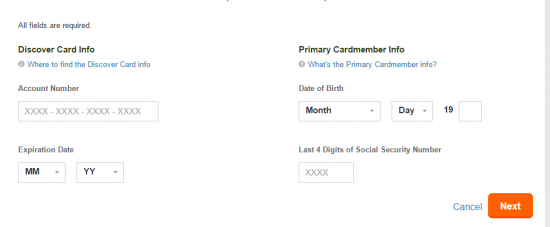 The following steps will have you selecting your security credentials before you can have access to your new online account. Best of luck!