The PenFed Gold Visa Card is fairly simple compared to the other cards that are available from the PenFed Credit Union. With that being said, there is still enough here to make this a worthy competitor as a credit option and we'd like to briefly go over some of the features of this particular Visa to give you an idea of what you'll be getting into should you decide to apply. This credit card has an APR of 10.24% to 17.99%, depending on your creditworthiness, which is standard among the majority of PenFed's credit cards (APR is subject to change). There is no annual fee, no cash advance fee, no foreign transaction fee, and even no over-credit-limit fee. PenFed has included a special signup bonus, where you can earn $100 in statement credit if you spend at least $1,500 within the first 90 days. The PenFed Gold Visa Card would be an easy recommendation to anyone if it weren't for the fact that there are several other cards available through PenFed which not only guarantee the same rates and fees, but also boasts a competitive rewards program to boot. So is this card a good choice for you? Well, if you're trying to build your credit rating, then yes, but you should know that there are still some credit options out there that offer what's available here plus a whole lot more! Should you be interested in applying, scroll down to our tutorial below and follow our step-by-step guide.
Take a moment to review the online privacy policy to learn how PenFed will be using your personal information.
Requirements
The following requirements must be met in order for you to be eligible for this credit card:
You are at least 18 years of age
You have a valid SSN
How to Apply
Step 1- You can begin the application process by navigating to this webpage. There you will need to click on the green Apply Now tab to proceed.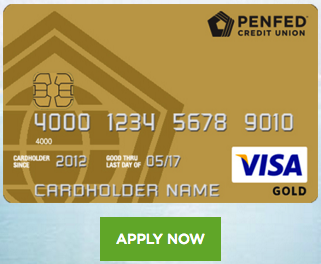 Step 2- Select Yes or No to let PenFed know if you're applying for this credit card with a joint applicant. Click Join Now once you've made a selection.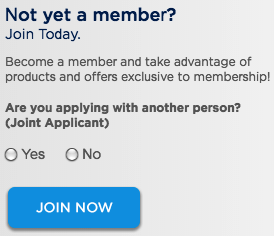 Step 3- In the blank fields, supply your First Name, Last Name, Birth Date, Email address, and Phone Number. Click Continue once everything has been entered correctly.

Step 4- Now you will be required to supply some personal information regarding your address and mortgage/rent payment. The exact data that's required is as follows:
Street address
Apt/Unit/Suite
Zip
City
State
Country
Residence status
Monthly mortgage or rent payment
Years at your home address
Months at your home address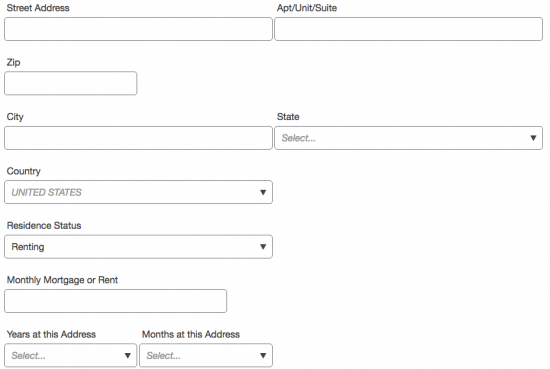 Step 5- This step is similar to that last, although now you will need to provide your employer/business details. The following information is required:
Employment status
Years employed
Months employed
Employer/business name
Employer/business address (street, zip, city, state, country)
Gross monthly income
SSN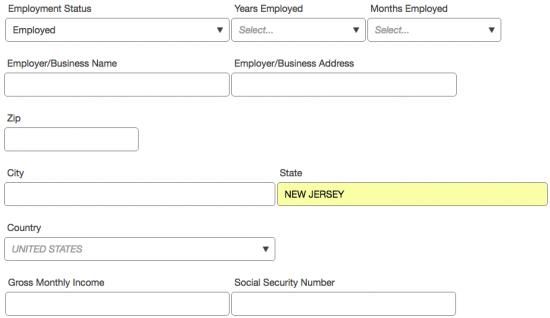 Step 6- If you are currently receiving additional income other than what was described in the previous step, select Yes and enter-in the Other Monthly Income, the Source of Other Income, and your Total Monthly Accessible Income.

Step 7- Here you will need to review the summary of terms for this credit card as well as the conditions described in the Credit Report Authorization and Credit Card Account Authorization windows. If you are in compliance with PenFed's terms, check each of the green I Agree boxed before proceeding.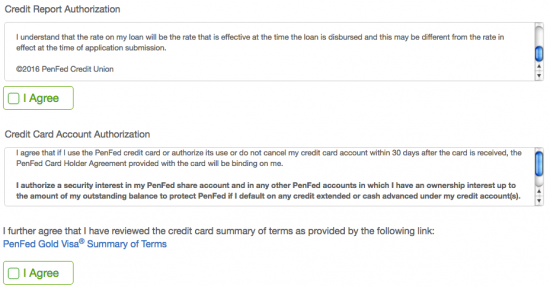 Step 8- Your application will officially be sent in for review upon clicking Continue. This final step marks the end of the application process and the only thing you need to do now is await confirmation from PenFed.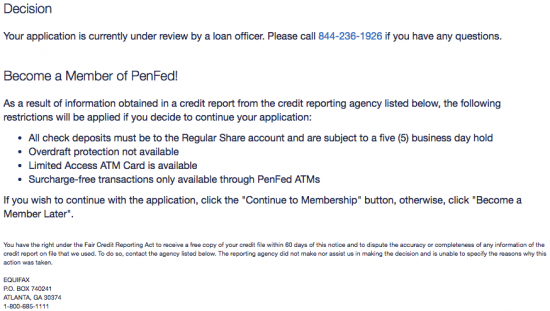 Congratulations on making it through the application procedure! We hope that you found this tutorial beneficial in your attempt to navigate through the PenFed Credit Union online portal. Card Reviews signing out!