The Priceline Rewards Credit Card is offered by Priceline and allows cardholders to take advantage of their points-based rewards system. Points are awarded based on how much cardholders spend. Purchases made on Priceline.com.
Like many other credit cards, the Priceline Rewards Credit Card offers an online card-management system that can save a cardholder time and effort. Read on for instructions on how to login to your account and how to securely activate your card.
Activation
If you've come to this page looking for how to securely activate your card, get started by clicking the link above. The next step is filling out a necessary form on the Barclaycard website.
Enter the following information:
Social security number
Date of birth
Account number
The "account number" can be found on a recent statement sent to your home in the mail.
The other necessary data is:
Whether or not you are a U.S. citizen
A desired username
A desired password (to be entered twice)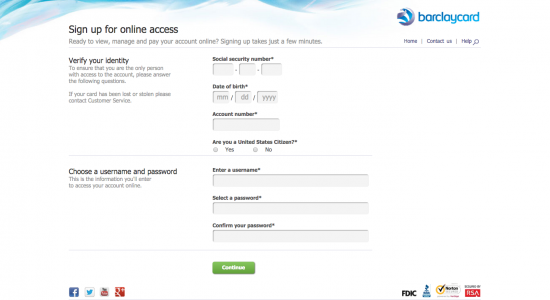 After reviewing your information and ensuring it's correct, click "Continue" and you will have access to your personal Priceline Rewards Credit Card page.