Cardholders of the Pulaski Bank Visa Bonus Rewards/Rewards PLUS Credit Card are able to conveniently access their account online by using Elan Financial Services' (EFS) online banking portal. Through this portal, users can keep better track of your finances by making transfers, paying bills, downloading statements and using their online financial tools, all from their computer or mobile device. If you're new to the online banking world, you might find the enrollment process a bit overwhelming. We have created a short tutorial below to make it easier for you to activate your new card, enroll in EFS online banking, and log into your newly created account.
Take a moment to read through the EFS privacy policy before sharing any of your personal or financial information.
How to Login
In order to gain access to your online account, you'll need to get to the EFS account access page. From there, you can enter your Personal ID and click Continue to get to the next step.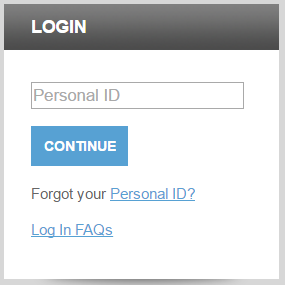 You might be prompted to answer your ID Shield Question, but this usually only happens when logging in on a computer that you haven't used before. If you run into this snag, simply enter the security answer that you chose when creating the account and click Next.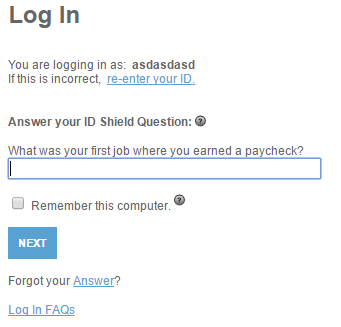 Finally, provide your password and click Login.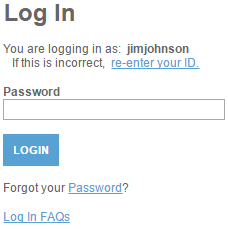 If you can't remember your password or personal ID, click on the Forgot your Password? or Forgot your Personal ID? link. This will take you to another page wherein you must provide the following information:
Personal ID (only in the event that you forgot your password)
Credit card account number
Security code
Last 4 digits of social security number
Zip code
Once you've entered all this, click Submit (if you forgot your password you will also be asked to create a new one at this juncture). This process will allow you to regain access to your online banking account.
Activation/Registration
Before you can start using your new Pulaski Bank Visa Bonus Rewards/Rewards PLUS Credit Card, you will need to activate it. Call the number on the back of your card, or use the activation number we have provided above. Now that your card is activated, let's get you set up with an Elan Financial Services online banking account. This account will allow you to control your finances all in one place. To get started, click on the Secure Registration link below the activation number. You will need to enter the following data into the provided fields (as shown in the window below):
Credit card number
Security code
Last 4 digits of SSN
Zip code
Email address
Once that's all filled out, create a Personal ID and Password, which will be used to log into your account. Click Submit to complete the registration process. You are now ready to start taking advantage of all the financial tools and online services EFS provides.