Did you know that you can manage your Pulaski Bank College Rewards Visa Card account online? Elan Financial Services (EFS), which issues this card, has provided a convenient online portal where you can pay bills, make transfers, and review past statements. On this page, we at cardreviews.org have provided a short guide to registering for, and accessing your account online. There are also instructions on how to activate a new card, for those of you who have not already done so. Scroll down the page to find the information that meets your needs.
Before you continue, take a moment to read through the EFS privacy policy to learn how they protect information online.
How to Login
To access your Pulaski Bank College Rewards Visa Card online account go to this webpage, enter your Personal ID in the login field (pictured below), and click Continue to get to the next step.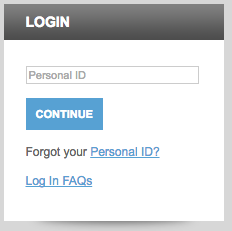 If you haven't been immediately redirected to the password submission page, you may see the page pictured below. Enter the answer to your ID Shield Question in the indicated field and click Next to proceed to the last step.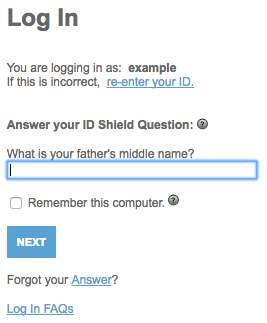 Before accessing your account, you may be required to enter your Password in the window pictured below. Once you have done so, click Login to gain access to your online portal.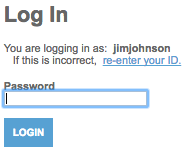 If you happen to forget your login information, click the relevant link, either the Forgot your Personal ID? or Forgot your Password? found in the login windows. On the linked page you will be asked to provide the following information and click Submit to be able to retrieve your personal ID or reset your password:
Personal ID (for a forgotten password)
Credit card account number
Security code
Last 4 digits of SSN
Zip code
Having successfully enter the required information, you now have the ability to access your account by retrieving your username or resetting your password.
Activation/Registration
If you have just received a Pulaski Bank College Rewards Visa Card in the mail, before you can start using it you will need to have it activated. Call the number provided above to activate your card. Once your card is activated, you can enroll in online banking by clicking the Secure registration link provided above this paragraph and entering the following information on the linked page pictured below:
Credit card account number
Security code
Last 4 digits of SSN
Zip code
Email address
Once you have completed filling out these fields, create and enter your new Personal ID and Password before clicking Submit. You can now log into your account through the EFS online banking portal and enjoy the ease of online credit card management at your own leisure.