Cardholders of the Account Now Gold Visa Prepaid Credit Card are able to create an online account with Green Dot (the issuer of this prepaid card) to manage their finances and avoid the hassle of paper statements. All you have to do is log in to your online account and you will be provided all of the tools needed to manage your credit card efficiently. If you are looking for help on how to log in to your online account or how to activate your Account Now Gold Visa Prepaid Credit Card, scroll down this page and you will find a step-by-step guide that will explain everything you need to know. You will also find information on how you can register for an account with Green Dot.
Before you continue, we feel it is important that you review the Green Dot online privacy policy to ensure that you understand how your personal information is going to be used and protected.
How to Login
Start by navigating to the Green Dot login page. Once there, you should see the Account Login window in the middle of your screen. Enter your User ID and Password in the empty spaces and click Login to access your online account.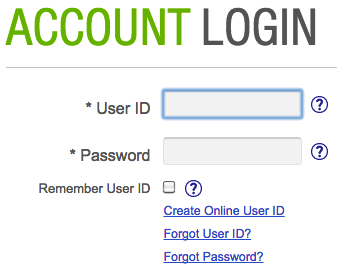 If you have forgotten your user ID, you can retrieve it by selecting the Forgot User ID? link located below the login fields. Supply your Card Number and Security Code in the spaces found on the following page and click Next to continue. Navigate through the remaining steps and you will be able to retrieve your forgotten user ID.

If your password has been forgotten, click on the Forgot Password? link found within the login menu to begin the password reset process. On the following page, enter your User ID and Security Code before clicking Next. The subsequent pages will provide you with instructions on how to reset your password.

Activation/Registration
If you have yet to activate your newly received Account Now Gold Visa Prepaid Credit Card, you can do so online at this webpage. Once you've accessed the activation page, you are asked to create a 4-digit Personal Identification Number (PIN) and supply the Last 4 digits of your Social Security Number. Below that, type in the security code displayed within the green box and click Submit to have your card activated. You may also activate your card by calling 1 (866) 795-7597 and getting ahold of a customer service representative who will help you with this procedure.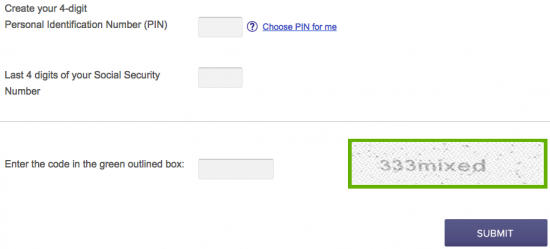 With your card activated, it is now possible for you to register for an online account with Green Dot. Begin this process by clicking on the Secure registration link located at the beginning of this segment. On the registration page, supply your Card Number, Expiration Date, your Birth Date and your Mailing Zip Code. Click Next to proceed to the follow page where you will be able to finish the registration process by providing Green Dot with some additional personal information and by choosing a user ID and password for your account.

Once the above steps have been completed, your account with Green Dot should be registered and you can begin to bank online. We hope you found this tutorial helpful and we wish you the best of luck with your new card.