Banking online with your Arvest Gold Credit Card has been simplified with Arvest's streamlined banking portal. Creating an account with them will allow you to access a variety of features normally only available when banking in person. By logging into your account from your home computer, tablet, or mobile device, you can quickly settle your balance, pay bills, download bank statements, and otherwise fully manage your credit card. All requisite steps for online banking have been outlined below, including the card activation procedure which you must undergo before attempting to create your account. For a detailed look at what exactly is required of you, scroll down to our tutorials below.
All new users are encouraged to read the Arvest privacy policy to ensure that they're comfortable with the way their personal information is going to be used.
How to Login
To log into your Arvest banking account, navigate to this webpage and enter your User Name and Password in the empty fields. Click Sign On after providing your login credentials and access to your online account will be given.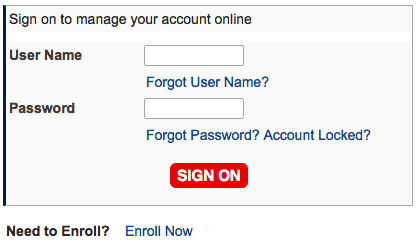 You may be unable to log into your account due to a forgotten user name. If this is the case, click on the Forgot User Name? option located within the login menu. The page that follows requires you to supply your Account Number, Email Address, Name on Card, Social Security Number, Date of Birth, and Zip Code. Once your personal info has been supplied, click the Next button to proceed to step 2 where instructions will be provided on how you can recover your user name.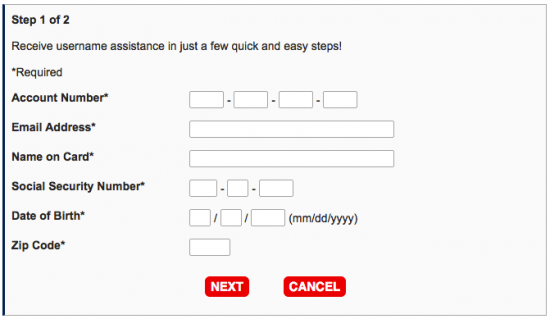 If it is your password that has been forgotten, click on the Forgot Password? Account Locked? link found inside of the login menu. On the subsequent page, enter your User Name, Password, and click Next. Follow the directions given to you in step 2 and step 3 to receive a temporary password which can be used to gain entry to your online account.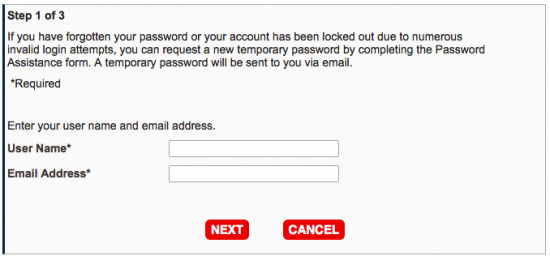 Activation/Registration
If you've yet to activate your Arvest Gold Credit Card, call 1 (866) 952-9523 to get ahold of a customer service agent who will assist you through the process. Once that has been completed, click on the Secure Registration link found above this paragraph to start the enrollment process for an online banking account. Some personal information is required of you, submittable within the enrollment webpage (pictured below). The following information will be asked of you:
Account number
Name on card
First name
Last name
SSN
Date of birth
Zip code
Home phone number
Card verification number
Click the Next button after each of the empty fields have been filled in. The following two steps will further your account registration by allowing you to choose a user name and password. Your account will be registered once you've reached the end of the application forms at which point you'll immediately be able to access Arvest's online portal to manage your credit card.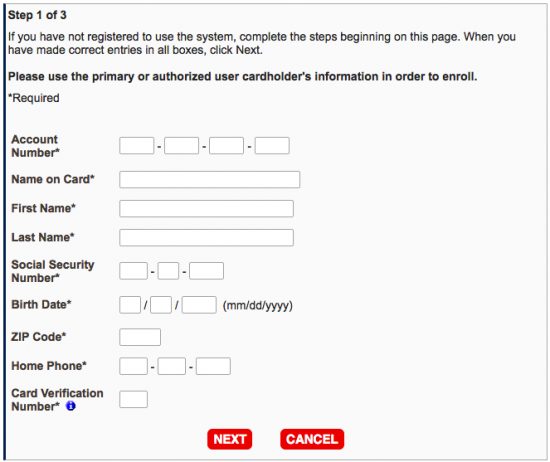 We hope that you found our tutorial beneficial in your attempt to get started with online banking and we would like to thank you for choosing us as your credit card expert. Best of luck!