The Affinity Credit Union Low Fee Gold MasterCard is the perfect card for individuals who want the extra protection of traveller's insurance but are willing to trade in some of the benefits of the standard Gold MasterCard in order to save money on the annual fee. The Affinity Credit Union Low Fee Gold MasterCard allows individuals to be frugal while simultaneously ensuring that they are are protected through the benefits and services offered through the MasterCard gold membership program. For those that have chosen to apply for this particular credit card, they can apply for the card online by following our step-by-step guide below.
Your application will be submitted to CUETS Financial as they are the institution which has issued this card and the various other cards available through Affinity. Before applying, take a moment to review the CUETS privacy policy to see how your personal information will be used.
Requirements
In order to apply for the Affinity Credit Union Low Fee Gold MasterCard, you must meet the following requirements:
You are a resident of Canada and have a Canadian credit record
You are the age of majority in your province or territory
You have not filed bankruptcy in the last 7 years and have no seriously late payments
How to Apply
Step 1- The first step in the application process is to navigate to this webpage. From there, you should see a list of available credit cards. Scroll through the cards until you've spotted the Low Fee Gold MasterCard Credit Card and click the Apply now link just below.

Step 2- Here you are asked to specify the credit union associated with your application. This process can be accomplished by clicking Yes and typing "Affinity Credit Union" into the blank field. Click Continue afterwards and you will be taken to the application form.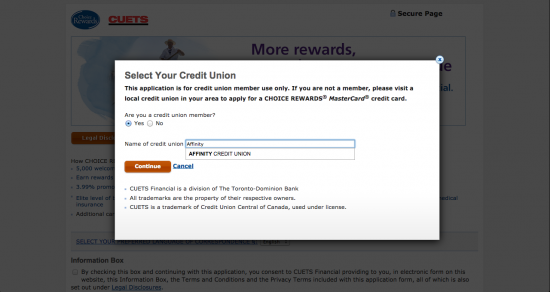 Step 3- On this page, under Information Box (pictured below), there is a small box that must be checked in order to let CUETS know that you are able to electronically receive the terms and conditions as well as the privacy terms.

Step 4- Each of the fields highlighted with a red asterisk are going to need to be filled in in order to successfully complete your application. Starting with Primary Applicant's Information, the following personal data is required:
Canadian resident? (y/n)
First name
Last name
Home address
City
Province
Postal code
Housing status
Monthly payment
Years at current address
Is your mailing address different from your current address? (y/n)
Home phone number
Mobile phone number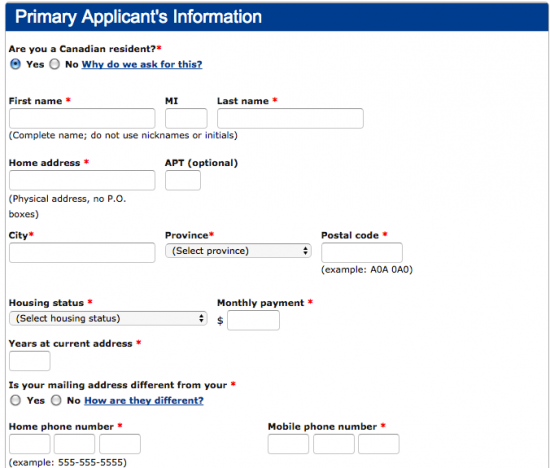 Step 5- This step is quite simple. You need only supply your Date of birth and your Mother's maiden name.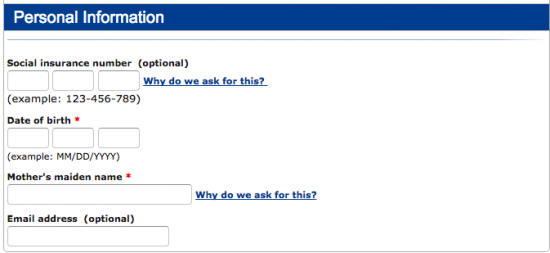 Step 6- Continuing on, you are asked to supply your Employment Information. The following data is asked of you:
Employment status
Company name or employer
Number of years with company
Occupation type
Occupation
Describe your position or business
Work phone number
Your income
Total annual household income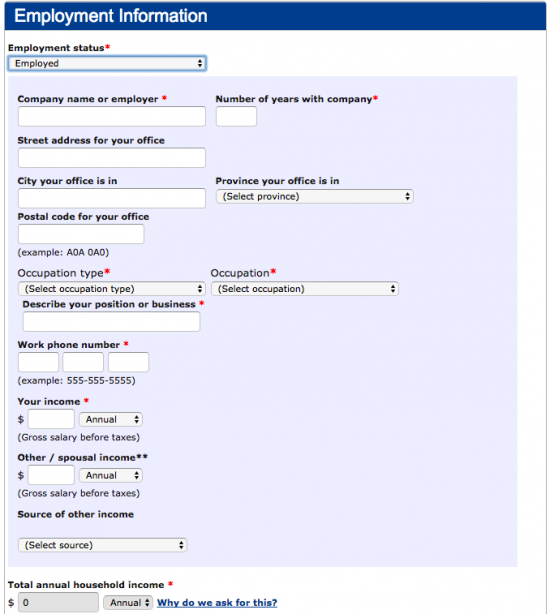 Step 7- If you'd like to add an authorized user to your account, you may do so here. It is also possible at this time to perform a balance transfer to consolidate your previous balances into one bill and/or purchase balance transfer protection insurance. Click Continue to move forward.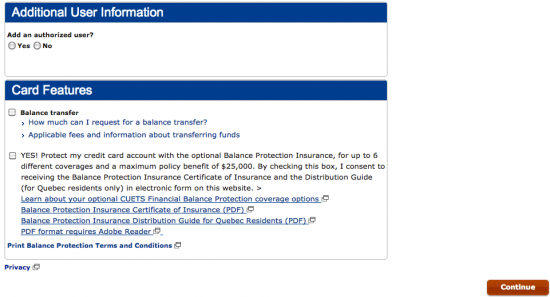 Step 8- This next page provides you with a review of the terms and conditions for this particular credit card. Make sure you have read this document over carefully as it is of the utmost importance to know the terms by which your card will operate. If you are in compliance with these terms, check the small box located below the text window to provide consent.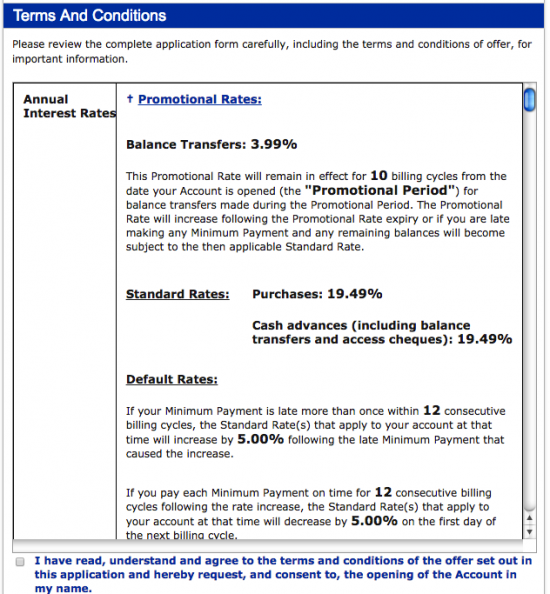 Step 9- This last step is the easiest of them all; click Continue to have your application submitted, bringing this tutorial to a close. With your card request sent in to CUETS for review, your only job now is to peruse the other credit card pages available at CardReviews.org while you await confirmation from CUETS regarding the status of your application.

Thanks so much for choosing Card Reviews as your tour guide through the card application process. Best of luck with your new credit card!