In order to access all of the features of your American Express Platinum Credit Card you can either login using the American Express Homepage and using the login prompt that appears or by accessing the "My Account" tab on the American Express.  This guide will show you how to access your account using the "My Account" portal. After clicking on the "My Account" button, the user must then enter their User ID and password and then click the "Log In" button near the bottom left of where you enter the password.
Additionally, from this page users have the ability to create a new online account, recover lost and/or forgotten User Ids and passwords, and activate new cards.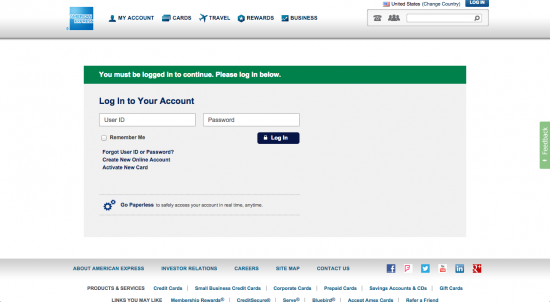 Make a Payment
Upon logging in, users will have the ability to review recent charges, edit contact information, pay outstanding balances, track rewards, apply for a second card, and view statement history.
Activation
After receiving your card in the mail, you will be able to activate it by going to this website (accessed through the "Secure Activation" link). You must enter your card information in the applicable fields. You will be required to input your 15-digit card number as well as the 4-digit card ID.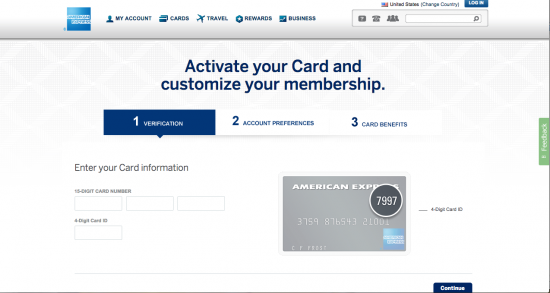 How-to Video
[youtube]https://youtu.be/7wp7Jjf8pHI[/youtube]