All American Express credit cards come with an amazing feature that is not always viewed as one of their key selling points; the web portal that American Express offers their clients is an extremely valuable tool that can be used to manage cardholder's accounts online. By submitting their designated user ID and password, users can log into their online accounts and pay bills, update contact information, activate any newly received cards, and review previous statement history. To make the process of managing your card online even easier than it already is, we have provided you with a helpful guide, available below, that will walk you through everything you need to know about the American Express online portal.
Before proceeding, we recommend that you review the American Express privacy policy to fully understand how your personal information is going to be used.
How to Login
Go to the American Express homepage and you should find the login menu in the upper left portion of the screen. In the blank spaces provided, enter your User ID and Password, and then click the Log In button to access your account. If you cannot remember your login information, do not worry as you can simply click the Forgot User ID or Password? link to be brought to a helpful retrieval page.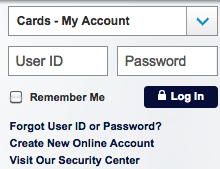 Here on the retrieval page, supply the 15-digit number on the front of your card and your 4-digit Card ID. Click Continue and you will be taken to the subsequent page where you must follow the prompts to retrieve your login credentials.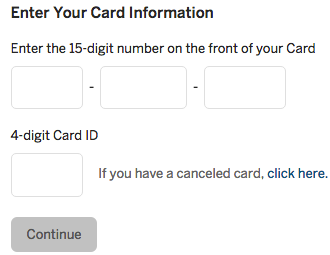 Activation/Registration
Activation of an American Express credit card can be accomplished online within a matter of minutes. Click here to access the online activation page and supply your 4-Digit Security Code and Card Account Number in the empty spaces. Click Continue to go to the next step where you can customize your card in a few different ways before having it activated. Alternatively, you can activate your card over the phone by calling 1 (800) 528-4800. Next, you can begin the online banking registration process by clicking on the Secure Registration link posted above this paragraph.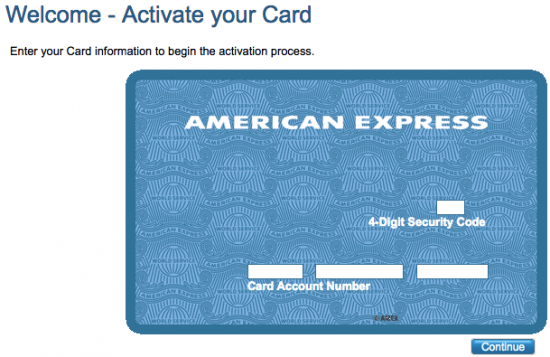 The registration process for an American Express online account is quite simple. Enter your 15-Digit Card Number and 4-Digit Card ID in the empty fields and click Continue to proceed to the next step where your personal information must be supplied. The last step will require you to set up your security credentials (user ID, password). With the registration process complete, you may log into your account to begin banking online at your own convenience.

Thank you for using our services today. We wish you the very best with your new account and we encourage you to come back whenever credit card assistance is needed. Take care!