Synchrony Bank, a third party credit card entity, has a simple and easily accessible consumer banking portal found directly on their homepage. Cardholders of the American Signature Furniture Credit Card will be able to create an account with Synchrony Bank and take advantage of the financial management tools that they have to offer. Once logged in from any computer, tablet, or mobile device, it will be possible to pay bills, request additional cards, adjust personal information, check balances, view statements, and much more. Follow our guides below to learn how to create your account, how to log into the online portal, or even how to activate your newly received credit card.
Before submitting any information to Synchrony Bank, take a look at their privacy policy to see how your personal data will be used.
How to Login
Head over to the Synchrony Bank homepage, linked here, and click on the Your Account button to access the login window. In the window, supply your User Name and Password. Click Remember User Name if you'd like Synchrony Bank to remember your security credentials for future logins. Access to your account will be granted upon selecting the Secure Login link.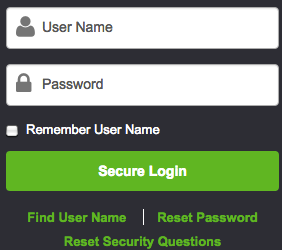 If you've forgotten the user name to your account, click on the Find User Name link that can be found below the login fields. The following page contains a few blank spaces in which you must supply your Account Number, the Last Four Digits of (your) SSN, and your Date of Birth. Click Continue to proceed and you will be able to find your user name by following the prompts given on the subsequent page.

To reset a forgotten password, click on the Reset Password link located within the login window and supply your User Name, the Last Four Digits of (your) SSN, and your Date of Birth. With your personal information supplied, click Continue to be taken to the next step where you must complete the remaining instructions to reset your password.

Activation/Registration
If you've recently received your American Signature Furniture Credit Card in the mail, you're going to want to have it activated so that it can be used to make purchases. Call 1 (866) 226-5638 and get ahold of a customer service representative who will assist you through this process.
Now that you have an activated credit card, you can use it to register for an online banking account. This process can be accomplished by clicking on the Secure Registration link (posted above) and then supplying your Account Number and Social Security Number in the two empty spaces found on the enrollment page. Click Continue to proceed to the following page where some personal information is required. Finally, you will need to choose a user name and password for your account before finishing the registration process.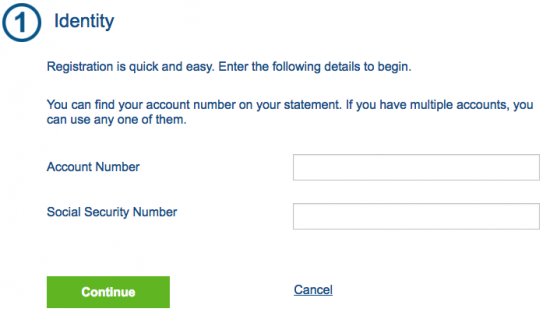 We hope our tutorials have helped you today and we want to thank you for choosing Card Reviews as your credit card expert. Best of luck and take care!