Cardholders of the Art Van Signature Credit Card can keep track of their finances using Synchrony Bank's online banking portal. Their website provides users with all financial management tools typically available when banking in person. To access these tools, cardholders will need to activate their card and create an account with Synchrony Bank. Once this has been accomplished, it will be possible to sign into the online portal and pay bills, download e-statements, update contact information, transfer funds, and much more. Those finding it difficult to get started will be happy to know that we have created instructional guides covering the aforementioned procedures in our tutorial below. Scroll down to get started!
We always recommend that new users take a moment to read over the privacy policy of the card issuer to ensure that their personal information is being handled correctly. In this case, the Synchrony Bank privacy policy will provide you with those details.
How to Login
Accessing your online account is possible by navigating to Synchrony Bank's homepage and clicking on the Your Account link which is located in the upper right portion of the page. A menu will pop up with two empty fields, the first requiring your User Name and the second your Password. Click Secure Login once you've submitted the requisite ID and you will be able to access your account. If you have misplaced or forgotten your login credentials, select the link within the login menu which matches your forgotten piece of identification (user name, password) and look to the paragraph below for more information.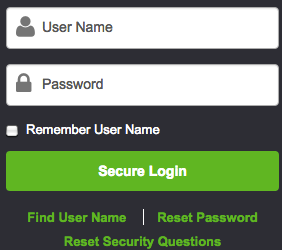 The data required to recover a forgotten user name is your Account Number, the Last Four Digits of (your) SSN, and your Date of Birth. With your personal information supplied, click Continue to proceed to the next page which will provide you with the means to recover your user name.

To reset your password, you must enter your User Name, the Last Four Digits of (your) SSN, and your Date of Birth. Click Continue and follow the instructions found on the subsequent page to reset the password to your online account.

Activation/Registration
Activating your Art Van Signature Credit Card is simple and the entire process can be accomplished with a phone call. Using the number provided above, you must follow the directions given by a customer service representative or the electronic messaging system to activate your card. Next, with your card activated, you may begin the process of registering for an online account with Synchrony Bank. Click on the Secure Registration link (posted above) to be taken to the enrollment webpage. From there, enter your Account Number and Social Security Number. Click Continue after providing the requisite information and you will be taken to the next step in the registration process. Before finalizing your registration, you'll have to provide some personal information to verify your identity and create your login credentials.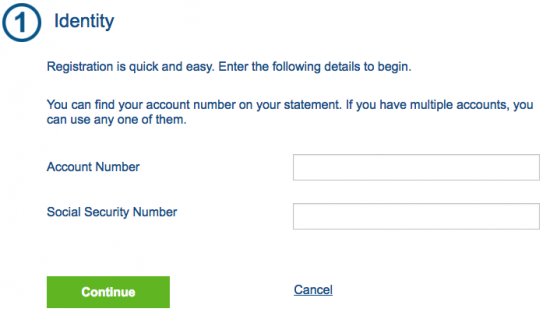 If each of the above steps have been completed correctly, your online account should be registered and ready for use. Now you may go ahead and enjoy the benefits of banking from the comfort of home!