With hundreds of routes, Amtrak strives to deliver a high quality, safe, efficient rail passenger service that encourages North Americans to travel in comfort. Amtrak connects people throughout 46 U.S. states and even a few Canadian provinces, making it the one of the largest operators in America. Amtrak, with help from Bank of America, now offers the Amtrak Guest Rewards World MasterCard. If you find yourself traveling on trains often, this credit card might appeal to you. With a solid rewards program and a reasonable interest rate, this credit card has the potential to provides very inexpensive (or even free) railway trips. Once approved, you will earn 3 Amtrak Guest Rewards points per $1 spent with Amtrak, 2 points per $1 spent on other travel purchases and 1 point per $1 spent everywhere else. There is no limit to the points you can collect plus they never expire. Points can be redeemed for Amtrak travel, car rentals, hotel stays and gift cards. If you use your points for Amtrak travel, you get 5% back. You also have the opportunity to earn 20,000 bonus points if you make $1,000 in purchases within 90 days of opening the account. With that many points you could go on a trip to over 500 destinations! The APR for this credit card is 13.49% to 23.49%, based on your credit score at the time of applying for the card (APR is subject to change). Take note that the penalty APR for this card is very high (29.99%), but if you don't miss any payments, you won't have to worry about this. For those of you interested in earning excellent travel rewards, apply for the Amtrak Guest Rewards World MasterCard today by following our tutorial below.
It would be wise to read through the privacy policy provided by Bank of America to learn how your personal or financial information might be used.
Requirements
To be eligible for this credit card you must meet the following requirements:
Applicants must be at least 18 years of age
Applicants must have a valid US mailing address
Applicants must have a valid Social Security number
How to Apply
Step 1 – To access the online application for this card, navigate to the Amtrak Guest Rewards World MasterCard page on the Bank of America website. Click on the Apply Now button near the top of the page to proceed to the application form.

Step 2 – The first section of the application form asks for the following personal information:
Amtrak Guest Rewards Member # (if you already have one)
First name
Last name
Physical address
If you would like your statement sent to an alternate address, tick the box next to Send my statement to a different address and fill in the necessary fields.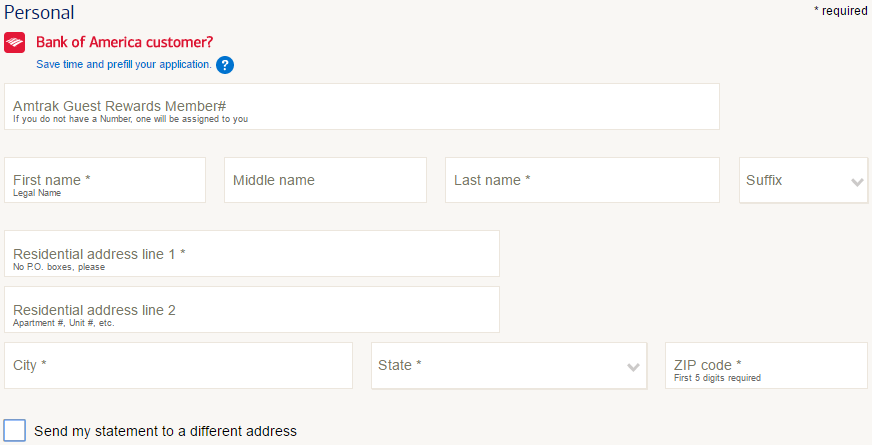 Step 3 – Next, Bank of America asks for a few more pieces of information to confirm your identity. Enter the following information into the indicated fields.
Primary phone number
Email address
Country of citizenship
Country of residence
Date of birth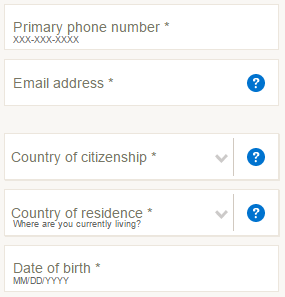 Step 4 – To make sure you are eligible for this credit card, it's necessary to submit some information regarding your current employment and financial situation. Provide your Employment status, Total annual income, Source of income and Monthly housing payment in order to proceed.

Step 5 – At this juncture you may choose to add additional cardholders to the account. Tick the box next to Add a cardholder and provide the following information about the intended authorized user:
First name
Last name
Relationship to applicant
Physical address
Primary phone number
Date of birth
Social Security number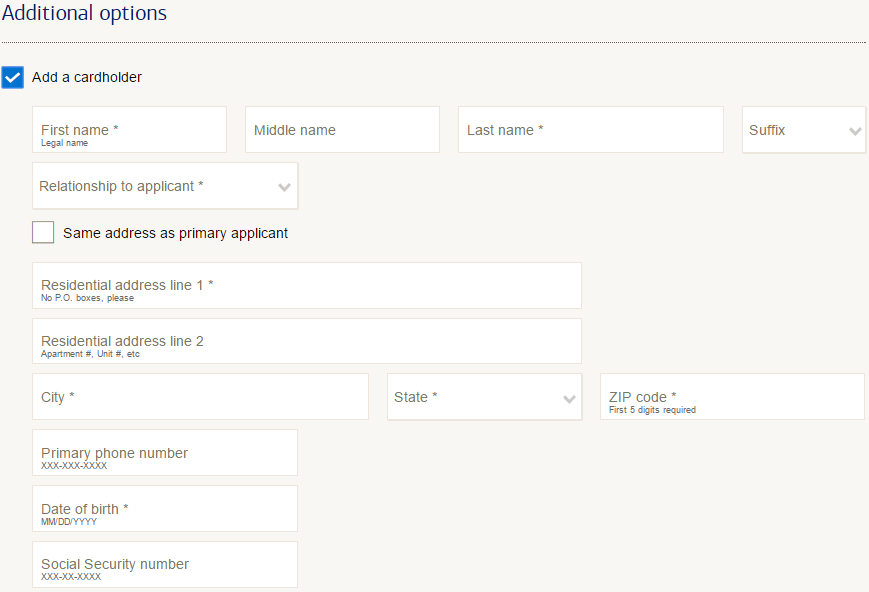 Step 6 – The final step includes reading and agreeing to the terms and conditions by ticking the box at the bottom of the terms. Click Review your information once you have done this.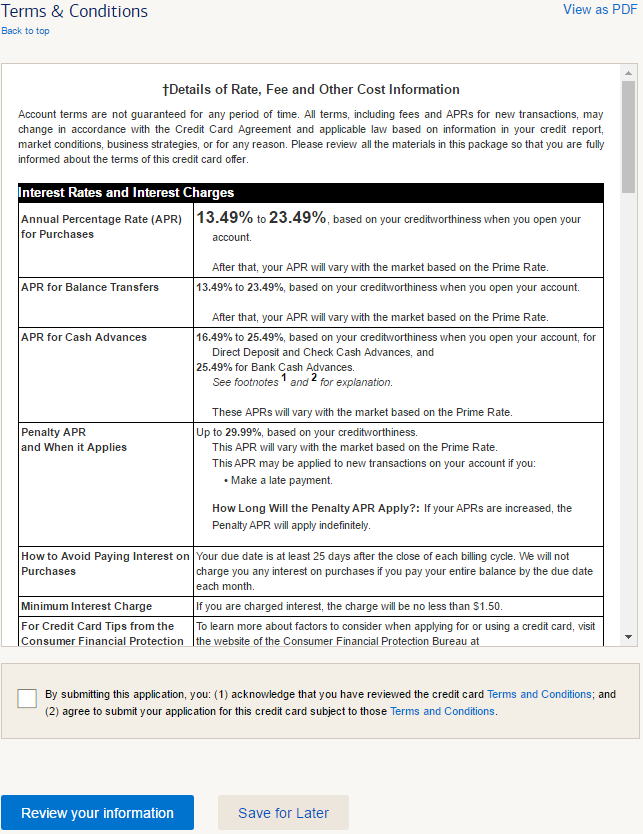 On the subsequent page, you will be given the opportunity to look over the information you have entered to ensure its correctness. If you have successfully completed all of the steps detailed above, your application has been submitted for approval. We wish you the best of luck!