If you regularly fly with Asiana Airlines for business, you may be interested in acquiring the Asiana Visa Business Card. This card has a reasonable APR of 13.74% (APR is subject to change) and while it does carry an $80 annual fee, this cost is easily offset by the card's various Asiana Airlines-related perks. These perks include two $100 statement rebates per year on qualifying Asiana Airlines ticket purchases and 2 air miles points on all Asiana Airlines purchases (1 mile per $1 spent on all other purchases). To help you get started accumulating air miles points, as a new cardholder the card-issuing company will grant you 10,000 bonus miles after your first purchase. If you feel that the Asiana Visa Business Card is well suited to your needs, scroll down and follow our step-by-step guide below on how to complete and submit your application for this card.
Before submitting any personal information in the your application, we recommend that you review Bank of America's privacy policy.
Requirements
To be eligible for this credit card you will have to fulfill the following criteria:
Be at least 18 years of age
Have a SSN
Have a Tax ID number
Have a US mailing address
How to Apply
Step 1 – To get started, navigate to the Asiana credit card page and scroll down to the Asiana Visa Business card option. Once you have located it, click the red Apply Now link to access the online application form.

Step 2 – Once on the application form, scroll down until you find the Business section and begin by filling out the following information:
Business name
Business name on card
Complete address of business (city, state, ZIP code, country)
Business phone number
Billing address (if different from business address)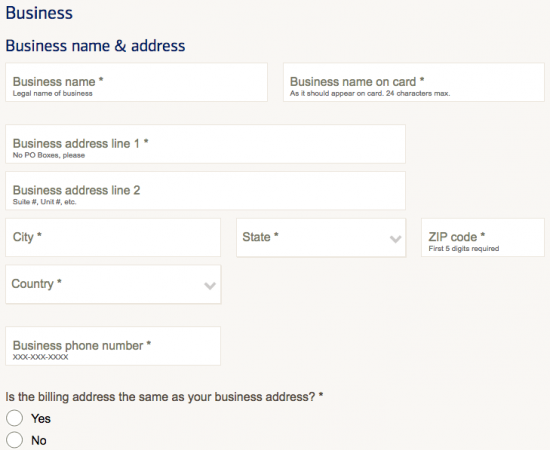 Step 3 – Next, in the Business legal & financial information section, you must provide all of the below information into the indicated fields.
Tax ID number
Country of formation
Business structure
Country of operations
Whether your business is seasonal (Y/N)
Type of industry
Gross annual sales
Year and month that the business was established
Whether your business is publicly traded (Y/N)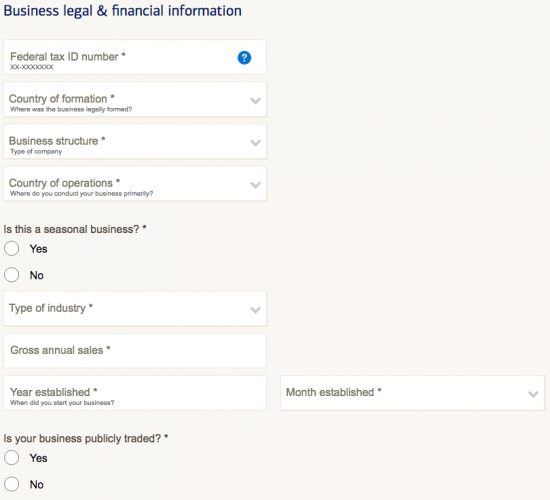 Step 4 – In this step, you must check the box indicating that you are authorized to borrow on behalf of your business. Next, you will need to provide the following Personal Information:
Full name
Name to appear on card
Residential address (if different from business address)
Mailing address (if different from business address)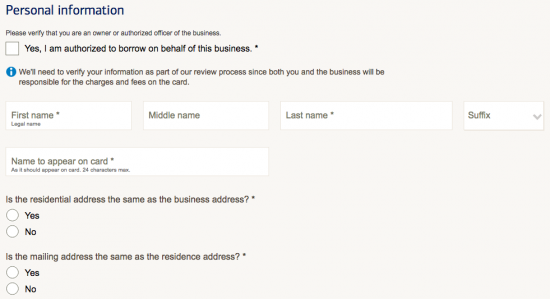 Step 5 – Here, you will be required to supply the contact and personal information listed below.
Residence phone number
Email address
Country of citizenship
Country of residence
Date of birth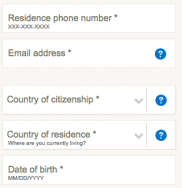 Step 6 – To give a clearer picture of your personal financial situation, you will be asked to provide the following information in regards to your income and expenses:
Total household income
Source of income
Occupation
Housing status
Monthly housing payment
Asiana account number (if applicable)

Step 7 – First you should read through this credit card's terms and conditions carefully and if you agree to the terms, check the box below and click Review your information. You will then be presented with a summary of all the information provided within your application. If all of your information is correct, click Submit to submit your application for review.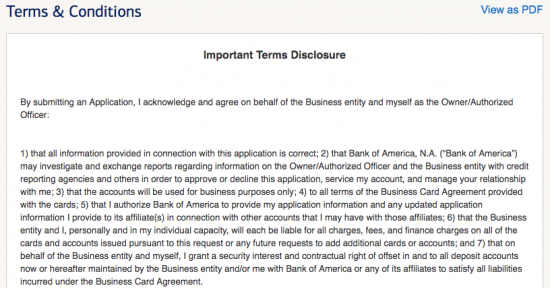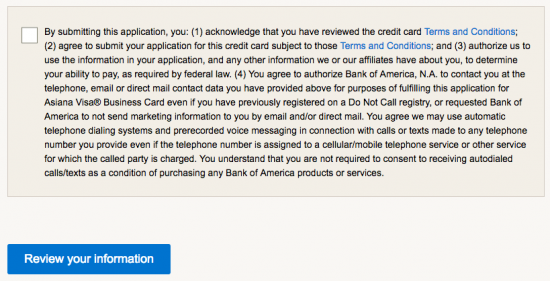 Your application for the Asiana Visa Business Card is complete! Now all you have to do is wait for your response, which could take up to one business week. We wish you the best of luck and we thank you for visiting Card Reviews.