Have you recently received an Atlantic Stewardship Bank Visa Business Credit Card in the mail? Are you looking to activate the card, register an account with Elan Financial Services (the card handler), and/or manage your card from this account? We have created guides specific to each of these processes which can be found within this webpage. Once an account with EFS has been set up and you've accessed their web portal, you will have the ability to pay bills, view past statements, and otherwise fully manage your ASB credit card. Please scroll down to access the aforementioned guides and start managing your card today!
All cardholders should be familiar with the EFS privacy policy if they intend to utilize their online services. The privacy policy contains important information of the way in which your personal details will be protected.
How to Login
Begin by navigating to the EFS login page. From there, type your Personal ID in the entry field and click the Continue button to proceed.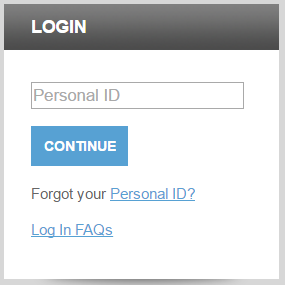 Enter your Password in the empty space provided and click Login. If both your personal ID and password were supplied correctly, access to your online account will be granted.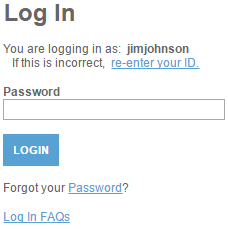 If you can't seem to remember your personal ID, select the Forgot your Personal ID? link available just below the login field on the main page. You will taken to the EFS retrieval system where you must supply your Credit Card Account Number, Security Code, Last 4 digits of Social Security Number, and Zip Code. Click Submit when your personal details have been entered and your forgotten piece of ID will be retrievable on the following page.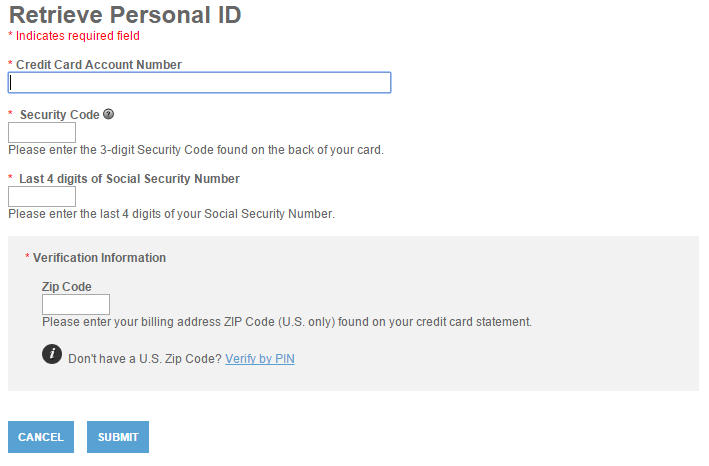 Unlike your personal ID, a forgotten password cannot be retrieved. Instead, you will need to create a new password by clicking on the Forgot your Password? link found within the password login menu. On the subsequent page, enter your Personal ID, Credit Card Account Number, Security Code, Last 4 digits of Social Security Number, and Zip Code. Enter your New Password in the second-to-last blank field and enter it once again into the bottommost entry field to confirm. Lastly, click Submit to complete the process and your new password will be created.
Activation/Registration
Setting up your online account with EFS is simple. First, you will need to activate your newly received card. Call the phone number posted above and follow the instructions to activate your credit card. Next, head over to the enrollment webpage where the following personal details must be specified:
Credit card account number
Security code
Last 4 digits of your SSN
Zip code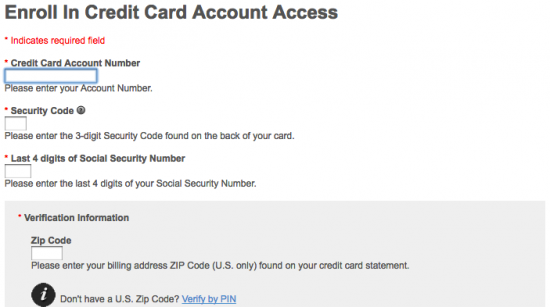 To set up your login credentials, enter your desired Personal ID and Password in each of the required spaces. You may also provide your Email Address if you'd like to receive promotional offers and important information about your credit card. Finalize the enrollemt process by clicking the Submit button. Your online account should now be registered with EFS and ready for use!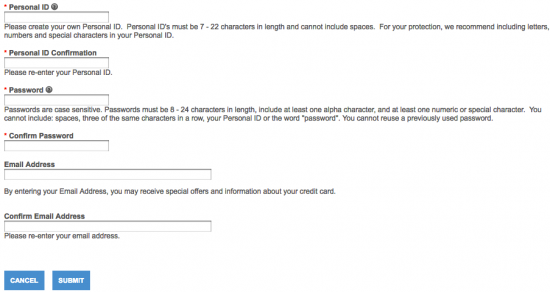 We hope that this tutorial improved your experience navigating through the EFS online portal. Best of luck with your new credit card and until next time, good luck and take care!