If you recently acquired a B Corp Affinity Credit Card and are wondering how to manage your account, look no further! On this webpage we've written out a simple tutorial to assist you in accessing your credit card account online. You will find instructions on how to log into the online banking portal, how to activate a new card, and how to enroll in online banking. Once you're signed into your account, you can update your personal information, pay your bills, manage your rewards, and view past statements. Scroll down and review our comprehensive tutorial to get your new MasterCard activated and ready to manage today!
The TCM Bank is the credit-issuing financial institution for this card. Before you continue, we would recommend that you read over their privacy statement to see how the use the information that you enter on their website.
How to Login
To log into your online banking portal, navigate to this webpage, and enter your Username in the indicated field. Then click Log In to proceed to the next step.

You will now need to Answer a Security Question. You set the answer yourself when you enrolled in online banking. After you have entered your answer, click Continue to proceed to the next step, where you will need to enter you password. After successfully completing these three steps, you will be logged into your account.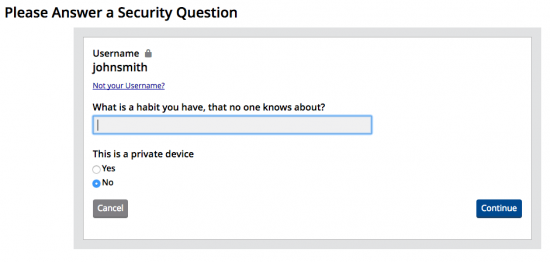 In the event that you have forgotten your Username, you can retrieve it by clicking the Forgot your username link (located in the first login window). Enter your Credit Card Number in the Forgot Username window where indicated, and click Begin Forgot Username. After providing some more security information, you will be able to retrieve your username, and thus, regain access to your online banking account.

Activation/Registration
To activate a new B Corp Affinity Credit Card, call the TCM Bank customer service number provided above. Once your card is activated, if you'd like to enroll in online banking, click the Secure registration that we have posted beneath Activation/Registration. Once on the enrollment page, enter your Credit Card Number in the indicated space before clicking Begin Enrollment. In the subsequent steps you will have to provide more security/personal information before you can set your peronalized login information for your online banking account. When this process is finished, you be able to log into your account. We hope you enjoy this convenient banking service, and wish you the best of luck with your financial endeavours!