The Bangor Savings Bank Cash Rewards American Express Credit Card allows frequent shoppers to turn their expenditures into profit. With a 3% cash back for every $1 spent on fuel purchases, 2% for supermarket purchases, and 1% on all other purchases, this card permits cardholders to make money while they spend it. Add a $0 annual fee on top of all of those savings and you have a great card that is worth every minute it takes to complete the application process. If you are looking to apply online, scroll down this page and you will find a guide that will explain everything you need to know about the online application process.
This card is issued by Elan Financial Services. Readers are encouraged to review their online privacy policy in order to completely understand how their personal information is going to be used and protected following the application process.
Requirements
To successfully complete the application process, users must meet the following criteria of eligibility:
Be 18 years of age or older
Reside in the United States of America
Have a valid Social Security Number
How to Apply
Step 1 – To begin your application process, you're going to want to navigate to the Elan Financial Services card summary page for the Bangor Savings Bank credit cards (linked here). Scroll down until you find the Cash Rewards American Express Card and click Apply Now to proceed.

Step 2 – The first portion of the application will ask your for Personal Information. This will include the following:
Full name
Date of birth
SSN
Country of citizenship
Country of permanent residence
Primary phone number
Mobile phone number
Email address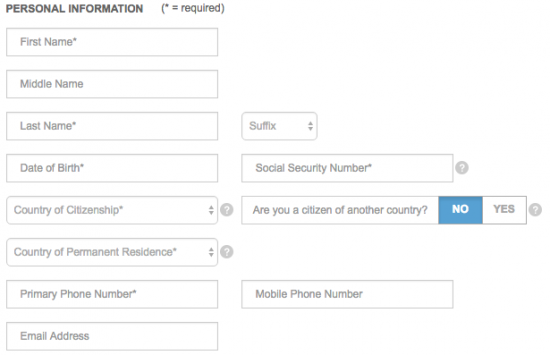 Step 3 – Under the heading of Housing Information, you will be required to submit all of the information listed below in order to describe your current housing situation.
Complete address
Time at address
Housing status
Monthly payment
Alternate mailing address (if applicable)

Step 4 – Bangor Savings Bank and Elan Financial Services must ascertain whether or not you're eligible for this credit card. The below information will enable them to do so.
Employment status
Employer
Occupation
Annual income
Other income
Below this you will find a list of account types and services. Before continuing on with your application, select Yes beside any account you're currently taking advantage of.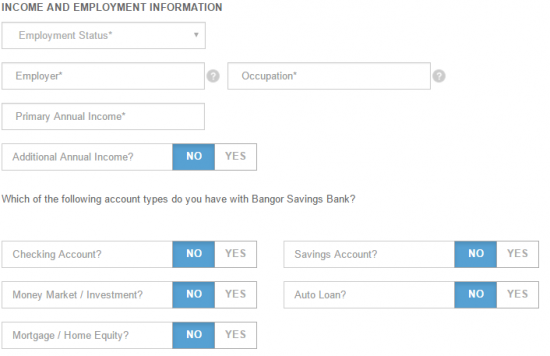 Step 5 – If you would like to consolidate some of your debt onto this credit card (once approved), you may opt to perform a balance transfer. To add a joint applicant, or an authorized user, select Yes next to the applicable option.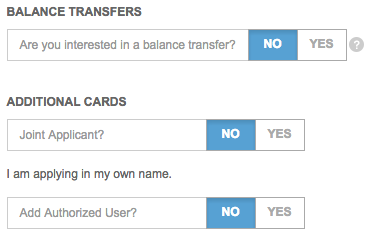 Step 6 – Here you're able to review the terms and conditions once again for this credit card to ensure that you're well aware of the fine-print details, the various interest ratings, and all associated fees. Check the box if you accept the Terms and Conditions, and click Submit to complete your application.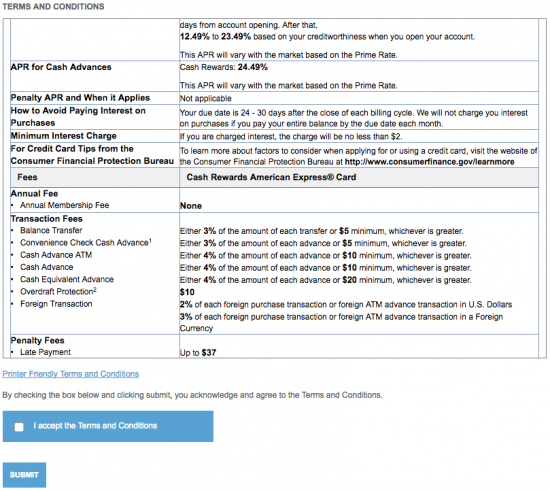 You've successfully completed the application process for the Cash Rewards Amex! We wish you the best of luck with the results of your submission and hope that our tutorial has assisted you in completing the online application forms without too much trouble. Take care!