Congratulations! You've just received a Capital One Quicksilver Credit Card in your mailbox, now what? Obviously you'll be looking to activate your card and manage it online, and luckily Capital One has an extremely user-friendly interface. Still, if you find yourself having trouble activating, registering a new account, and/or logging into said account, please scroll down to access our suite of official guides which ought to clear up any confusion regarding these processes. Once successfully logged in, cardholders will be able to pay their bills, view past statements, and otherwise fully manage their card from the comfort of their homes.
Before proceeding, take a minute to review the Capital One privacy policy to learn how your personal information is going to be handled.
How to Login
Start by navigating to the Capital One login homepage and locate the US Credit Cards heading. Just below that, click the Sign In button to proceed.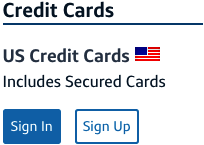 Enter your Username and Password in the blank spaces and click Sign In. If your login credentials have been supplied accurately, access to your account will be granted.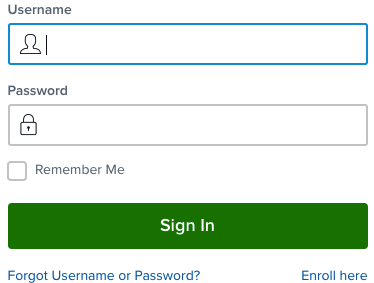 Select the Forgot Username or Password? link if you are in the unenviable position of having lost or forgotten any portion of your login credentials (link located within the login menu). Regardless of what has been lost, the recovery/reset process will require the completion of a short form meant to establish your identity for Capital One. You must supply them with your Last Name, Social Security Number, and Date of Birth before clicking the Find Me button. On the pages that follow, you will be able to retrieve/reset your login credentials and gain re-entry to your account.
Activation/Registration
New credit cards can be activated either by calling the number above and following the instructions given over the phone, or by enrolling in an online banking account with Capital One. To create an account, click on the Secure Registration link (seen above) and you will be taken to the enrollment webpage. Your identity must be verified in order to have a successful enrollment. Verify your identity by supplying your:
Last name
SSN
Date of birth
Once your personal details have been supplied, click the Find Me button to proceed. The subsequent pages will ask you to create your security and login credentials as well as supply the 3-digit CVV code found on the back of your card. When that has been completed, your new account will be registered with Capital One and ready to be used for all your online banking needs.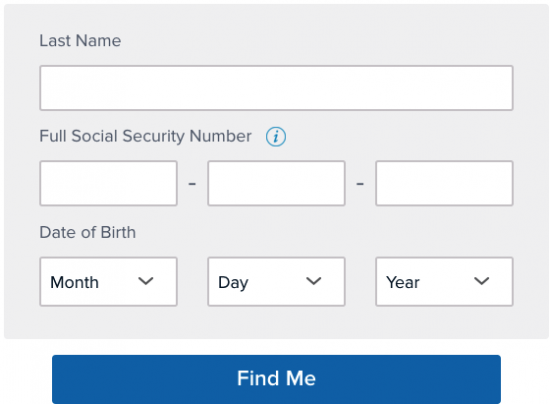 We hope that this tutorial was helpful to you in your attempt to manage your Capital One Quicksilver Credit Card online. Thank you for choosing Card Reviews and best of luck with your new account.