Welcome to the Card Reviews online management tutorial for the Capital One QuicksilverOne Credit Card. Within this webpage, you will find all information necessary to access the financial management tools Capital One has made available on their online banking portal. Once your online account is set up, you will be able to pay your bills, view past statements, request additional cards, and more all from your personal computer. For more information on activating your card, registering your account, and/or logging in, please consult the below guides dedicated to elucidating these processes.
It is recommended that all cardholders familiarize themselves with the Capital One privacy policy before submitting any personal information to their site.
How to Login
In order to access the Capital One online banking portal, navigate to this webpage and locate the login menu. Enter your Username and Password in the empty spaces and click Sign In to access your online account.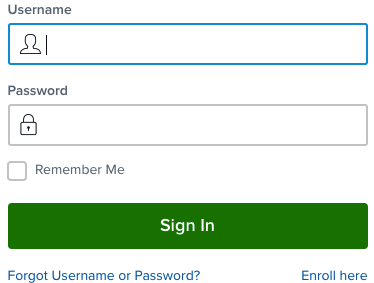 To recover/reset lost or forgotten login credentials, select the Forgot Username or Password? link located below the login fields. Some personal information is asked of you in order to verify your identity. You must supply your Last Name, Social Security Number, and your Date of Birth. Click Find Me to proceed and follow the instructions found on the subsequent page to retrieve/reset your login credentials.
Activation/Registration
Activating your credit card is a simple process that you can accomplish by phone or online. To activate by phone, call the number posted above and follow the directions provided by a Capital One customer service representative. Alternatively, if you'd like to activate your card online, click on the Secure Registration link above and you will be taken to the online activation page. Note that activating your card online will in-turn register you for an online account which can be used to manage your card over Capital One's online banking portal. Once the activation page has loaded, supply the following information:
Last name
SSN
Date of birth
Click Find Me after your personal details have been provided. On the subsequent pages, you will be required to create your login credentials as well as supply the 3-digit code located on the back of your card (CVV code). Once complete, your online account will be registered with Capital One thus fully equipping you for online card management. We hope you found our tutorial helpful, thanks for choosing Card Reviews and good luck with your new account!