The Capital One Spark Cash for Business Credit Card is a remarkable card that would be excellent for small businesses looking to save money on their many expenses. The card provides businesses with the ability to earn 2% cash back on all purchases with no minimum necessary to redeem. While the earnings may sound marginal, the cash back rate received is extremely generous considering the fact that all your purchases will result in savings and not just those of select categories (e.g. office supplies, gasoline). The annual interest rate, however, leaves a little to be desired as the rate you receive will be set at 17.49% (APR is subject to change). This rate isn't terrible by any means, but it certainly isn't the best on the market. If you plan on paying off your balance on time then you really don't have much to worry about either way. The application process for this card is quite straightforward and you can learn how to apply by scrolling down to our guide below.
We recommend that all applicants review the Capital One privacy policy so that they are completely familiar with how their personal information is going to be used and protected.
Requirements
Applicants must meet the following criteria of eligibility in order for their application to be successfully completed:
Be at least 18 years of age or older
Reside in the United States of America
Have a valid Social Security Number
How to Apply
Step 1- To start, navigate to the card summary page which outlines the features of this particular credit card. Locate the card image and, just below it, click the green Apply Now button to proceed.

Step 2- In the empty spaces, enter the Business Name, Business Name on card, Business Address, and Business Phone Number.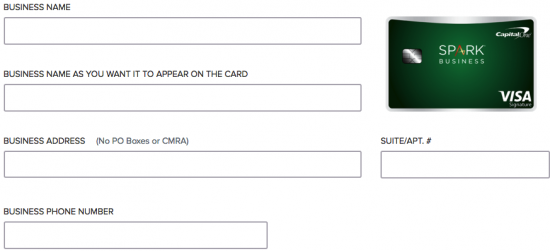 Step 3- Here, you must specify the Business Tax ID Number, Business Legal Structure, and Business Ownership Type. In the Authorized Signatory drop-down menu, select one of the options to indicate your association to the business. Lastly, supply the Industry Type and the age of the business (optional)

Step 4- Type in the Annual Business Revenue, Business Spend Per Month, and indicate how often you carry a balance (optional).

Step 5- Select Yes or No to respond to the following questions:
Is your business headquarters in the US?
Is your business legally formed, incorporated and/or registered in the US?
Is your business primarily based in the US?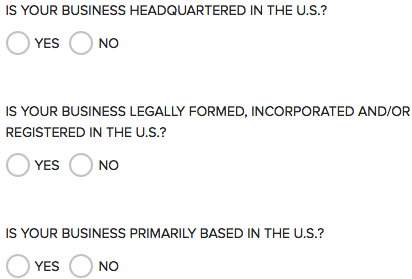 Step 6- This part of the application process will be directed towards your personal details. Start by entering your First Name, Last Name, Date of Birth, and Social Security Number. If your residential address is the same as your business address, select the available option to indicate that. Otherwise, supply your Residential Address. You may also add an alternate mailing address if you'd like to receive notices from Capital One at an address different than your residential address.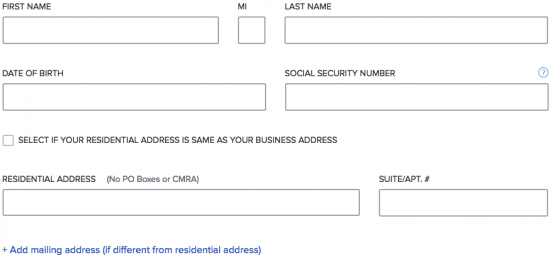 Step 7- Next, supply your Primary Phone Number, Authorizing Signatory's Email Address, Total Annual Income, and Monthly Rent/Mortgage payment. You can optionally specify whether you own or rent a home, and you can choose to receive blank checks for cash advances.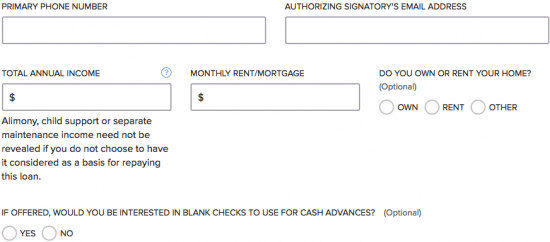 Step 8- Capital One would like to ensure that you are able to electronically receive important emails and PDF files regarding your credit card. Provide confirmation by checking the small box.

Step 9- Scroll down and you will see the terms and conditions document. We encourage you to review this document over thoroughly to ensure that you're comfortable with what you're applying for. If you consent to the terms, click the Continue button.

Step 10- Finally, click Submit Application to finish your card request as well as this Card Reviews tutorial. Your application will be delivered to Capital One and confirmation should be received shortly.


Thank you for letting us guide you through the online application process for the Capital One Spark Cash for Business Credit Card. Best of luck with your new card and in all your future banking endeavors.