Chadwicks of Boston's credit card is a great option for frequent shoppers of Chadwicks, as it offers 5 points / $1 spent on the card. If you are a current cardholders and are interested in logging into your customer portal please review the tutorial below for step-by-step instructions. Once logged in you will be able to pay bills, view your statements, and update any personal information.
How to Login
The secure login, available from the login page, requires a user name and a password in order to be completed. To login simply fill in the provided fields and select sign in.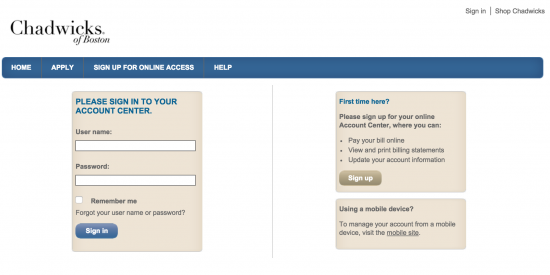 If you've forgotten any of your login info select forgot your user name or password to be redirected to the information retrieval form. Once there, input your user name or account number, your Social Security number (or other approved ID number) and zip code to have your information returned to you.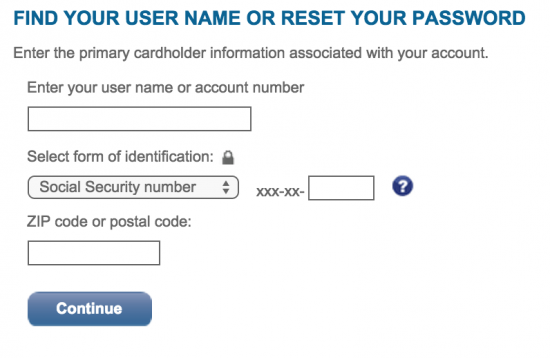 Activate
From the page linked above, select sign up to be directed to the activation form. Activating your card online, as opposed to by phone (1-800-695-1788), requires the creation of an account with Comenity bank. In order to do this first enter your Chadwicks credit card number, your preferred ID number, and your zip code. Once you've done this you will be able to create your login credentials, link your device to the account, and enrol in paperless billing. Your card is now activated!