Charity Charge has partnered up with Commerce Bank, among other companies, to help them accomplish their mission of providing for people who can't provide for themselves. Commerce Bank is in charge of distributing and governing the Charity Charge Credit Card and also provides users with 24-hour secure access to their account online. Their web portal is designed so cardholders can log in and pay bills, manage account alerts, deposit checks, transfer funds, and much more, all from the comforts of their home. They even have a mobile banking app for people who want to perform basic banking tasks on their smartphone or tablet. Should you require any assistance navigating through Commerce Bank's web portal, you can read through our tutorials below that cover the login process, the account enrollment process, and the card activation process.
We suggest taking a look through Commerce Bank's privacy policy before divulging any information of the personal or financial variety.
How to Login
To log into your online banking account, follow this link to get to the Commerce Bank login page and enter your Customer ID and Password into the fields provided. You'll notice you can change the main login page when you sign in and, should you wish to do so, select an alternate default page and click Log In to gain access to your online account.


We usually have multiple passwords for our online accounts and it isn't uncommon to forget them from time to time. If you can't remember your password for your Commerce Bank online account, you can reset it by clicking the Forgot your Password? link. In order to confirm your indentity, enter the following information into the indicated fields:
Customer ID
Last 4 digits of SSN
Last 4 digits of your card number
3-digit security code
Click Continue and on the subsequent pages you will be provided with the opportunity to create a new password and, in turn, use it to regain access to your account.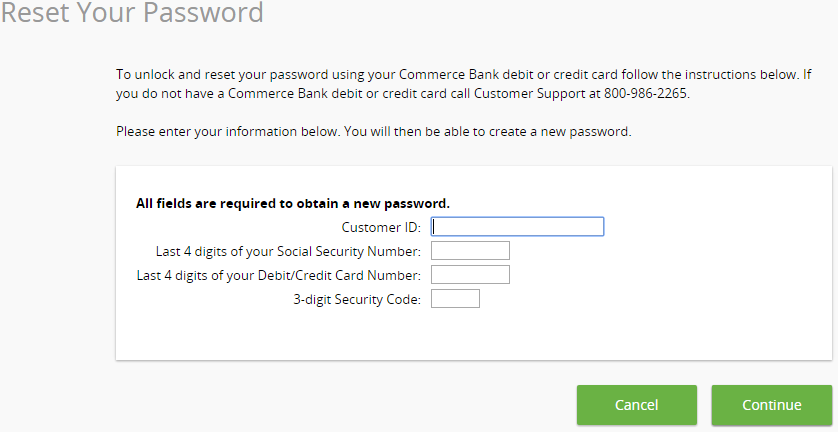 Activation/Registration
Those of you who have not yet activated your Charity Charge Credit Card can do so now by calling the number we have provided above. After that, if you would like to enroll for a Commerce Bank online banking account, we can help you complete that task is no time at all. To begin the enrollment process, click the Secure Registration link below the activation number. The first thing you will see is the online banking terms and conditions which you are required to read and agree to by clicking Accept.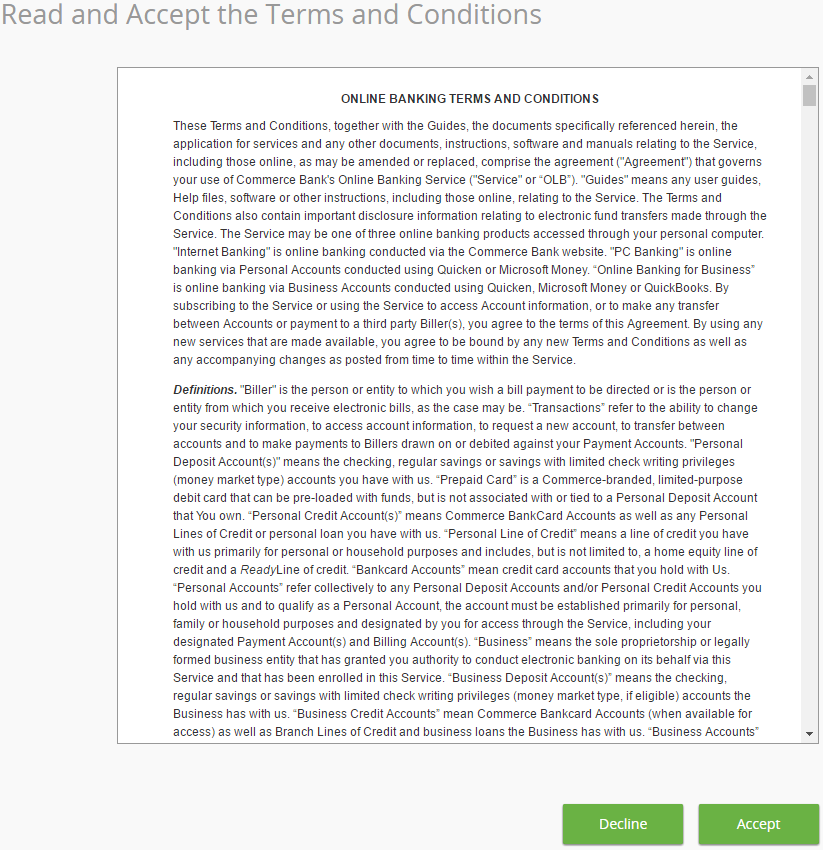 Next, to activate online banking select the type of account you wish to set up and click Continue.

At this juncture you can start filling in the following information pertaining to you and your account:
Social Security number
Account number
Credit card security number
Name on card
Amount of last payment (if applicable)
Zip code
Email address
Select Yes if you would like to enroll for Bill Pay, or No if you do not, before clicking Continue.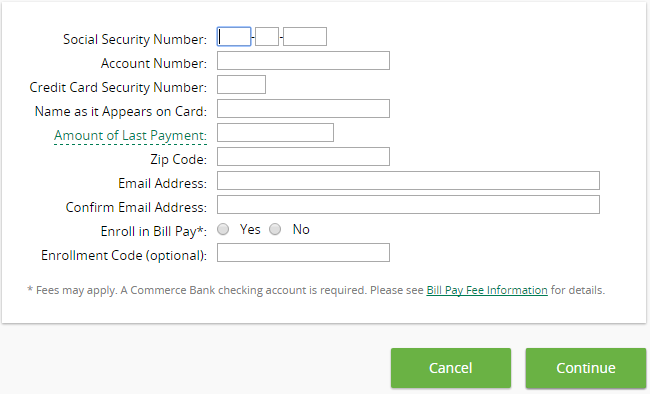 Lastly, create a Customer ID and Password for your account and click Continue.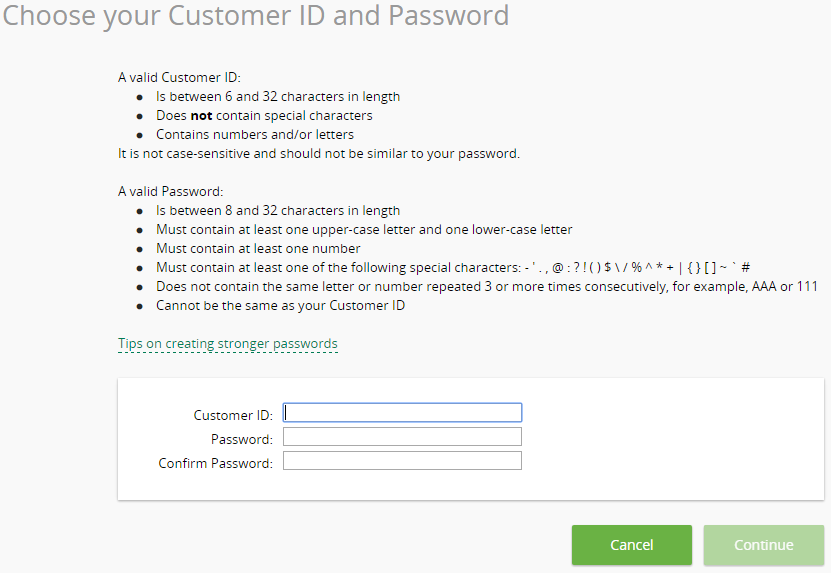 That's all there is to it. Now that your credit card is activated and your online banking account is created, you can start using your card and keeping track of your spending at the same time. We hope these instructions helped in completing your banking goals for the day.