The Denver Broncos Extra Points Credit Card is the perfect credit option for the die hard NFL fan. This credit card comes packed with a array of enticing which can greatly benefit individuals who frequent football games or purchase NFL products regularly. The point based rewards program allows cardholders to earn 1 point for every $1 spent on everyday purchases. These points double when purchasing game tickets, merchandise at pro shops, or any other qualifying NFL products. When you earn enough points, you can redeem them for VIP NFL experiences, game tickets, or cash back when you hit the 2,500 point mark. The interest rate is about standard when compared to the majority of cards on the market, with the APR for purchases being either 15.24%, 20.24% or 25.24%, depending on your creditworthiness (APR is subject to change). There is no annual fee for the credit card itself, though standard fees will apply when making cash advances, balance transfers, or foreign transactions. If this card interests you, read the tutorial below to learn how you can apply.
Be sure to read over Barclaycard's privacy policy to get a full understanding of how your personal information will be used.
Requirements
The following requirements must be met before proceeding any further:
You are at least 18 years of age
You reside in one of the approved US states
You have a valid SSN
How to Apply
Step 1- Start by navigating to the online application page. There you will need to click the blue Apply Now tab found on the upper right hand side of your screen.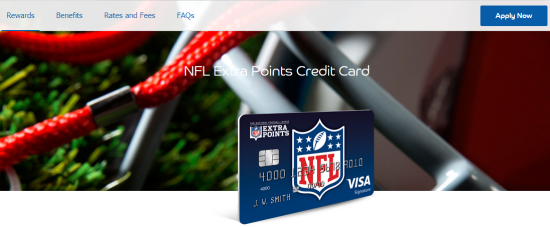 Step 2- Use the drop-down menu located below the Carry Your Team Everywhere heading to select Denver Broncos from the list of available options.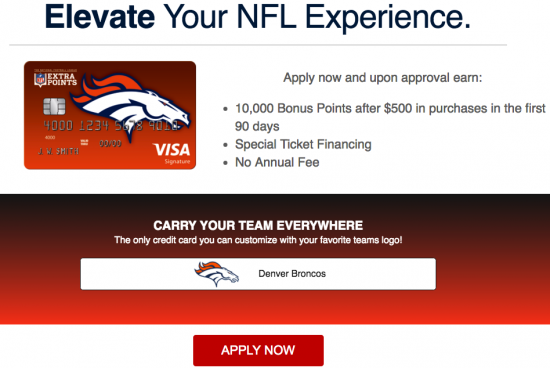 Step 3- Here you must provide some general information. The exact data that's required is as follows:
Name
Permanent address
Time at permanent address
Residence status

Step 4- Use the drop-down menu to indicate your current Occupation. If you are a student, some additional information must be supplied (see below list). Next, specify your Total Annual Income and select Yes or No to indicate whether or not you would like your card express delivered (expedited delivery costs $15).

If you are currently a student, the following information must be provided:
Class year
School address (street, city, state, zip)
School state
Materials will be sent to? (permanent address or address at school)
School name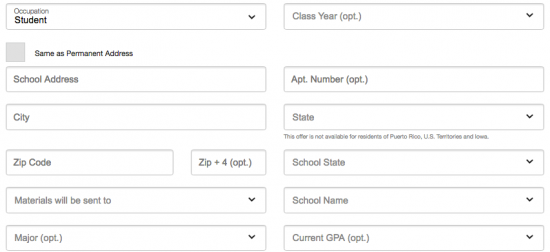 Step 5- Next, enter into the blank fields your Primary phone number and your Email Address. Continue by selecting Yes or No to indicate whether or not you are a citizen of the United States.

Step 6- For security measures, provide your Date of Birth, your Social Security Number, and your Mother's Maiden Name.

Step 7- You can choose to receive your bank statements electronically by reviewing the paperless statement disclosure and checking each of the boxes found on the left side of your screen. You may also consolidate your previous balances into one bill by performing a balance transfer.

Step 8- Before submitting your application into Barclaycard for review, be sure to go over the terms and conditions for this credit card to ensure that you know exactly what it is you are applying for. If you are in compliance with Barclaycard's terms, click Apply Now.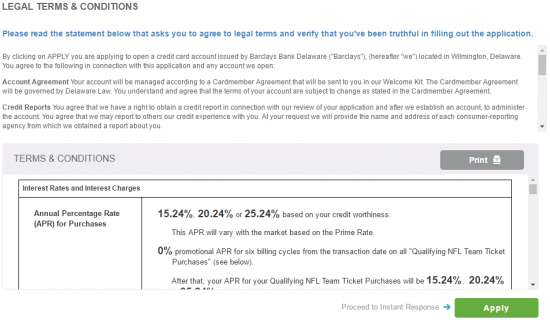 After completing each of the above steps, your credit card application will be sent in to be review by Barclaycard. Hopefully you found this tutorial beneficial in your attempt to apply. Good luck and take care!