Your newly acquired EAA Visa Signature Credit Card is issued through U.S. Bank, therefore it is through them that you must register for an online account as well as activate your card. Once these functions have been completed and you've logged into your account, you will have the ability to make payments online, check statements, view and redeem rewards and otherwise completely manage your credit card If the application or registration process seem confusing, scroll down and review our step by step guide designed to help navigate you through the US bank online portal.
Before entering any sensitive information into the website, review their privacy policy to ensure you are aware of how they intend to use it.
How to Login
First, navigate to the US bank homepage and enter in your Personal ID. On a subsequent page, they'll have you entering in your password before your account can be accessed.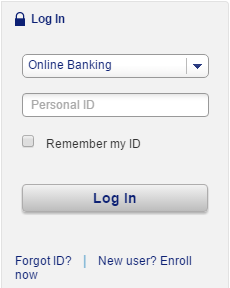 If you've forgotten your password or your personal ID select the link which says Forgot ID? to be brought to the page below. You will be asked to select which piece of information you forgot, and specify the type of account you have.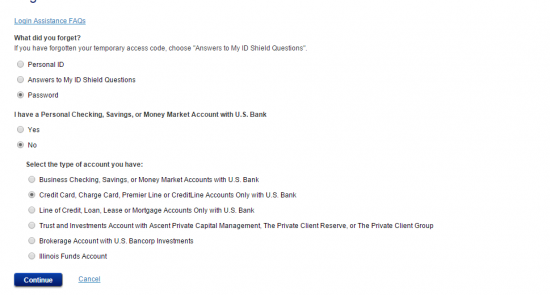 To reset your password, fill in the fields displayed below.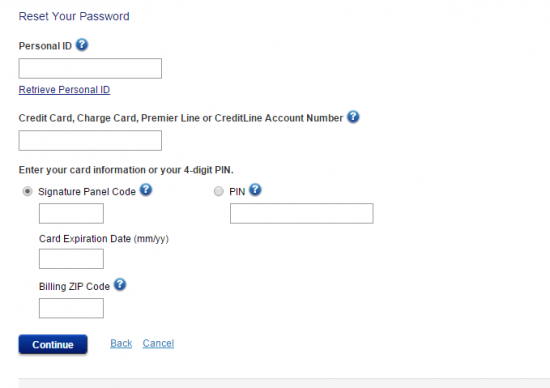 Activation/Registration
Activation # 1 (800) 947-1444
To activate your new card, dial the number above and speak to a US Bank employee. If you wish to register for an online account, the link below will present you with the US Bank homepage which will in turn offer you the Enroll Now option under the log in fields.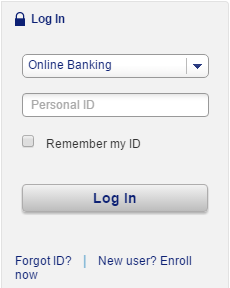 Once clicked, it will take you to the page shown below. You will be asked to select the type of account you have with US Bank, then give the following information:
Credit card number
Signature Pan Code
Pin
Card Expiration Date
Zip code
Last 4 digits of SSN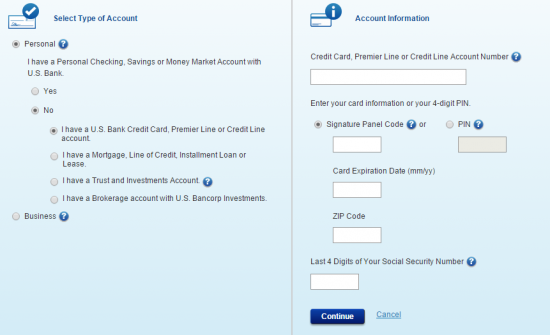 On the following pages, you will detail your security info such as you customer ID, password and security questions before your account is made accessible. Good luck!