Do you already have accounts with the Bank of Elk River? Have you been turned down for a credit card or need to build your credit? If the answer to both questions is yes, you may want to consider the Elk River Bank Secured Visa Card. You will have to make a security deposit of at least $300 as a guarantee of on-time payment. If you keep your balance low and make on-time payments you will gradually establish or reestablish your credit score. Does this all sound good to you? This tutorial will take you through all the steps to apply online for your Elk River Bank Secured Visa Card. Let's get started!
Before completing any forms please consult the privacy policy of Elan Financial Services (EFS) which issues and handles credit cards on behalf of the Bank of Elk River.
Requirements
To be eligible to apply for the Elk River Bank Secured Visa Card you must fulfill the following requirements:
Be 18 years of age or older
Reside in the United States
Have a valid SSN
How to Apply
Step 1- Navigate to this page, locate the Visa Secured Card and click Learn More or Apply Now!

Step 2- You will be redirected to the EFS page-listing of Elk River Bank credit cards. Locate the Secured Visa Card and click Apply Now.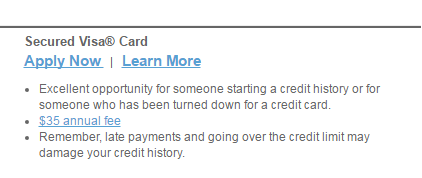 Step 3- Before filling the application form you will first have to select your method of payment for your security deposit. Either online from your checking/savings account, or by mail via cashiers check or money order.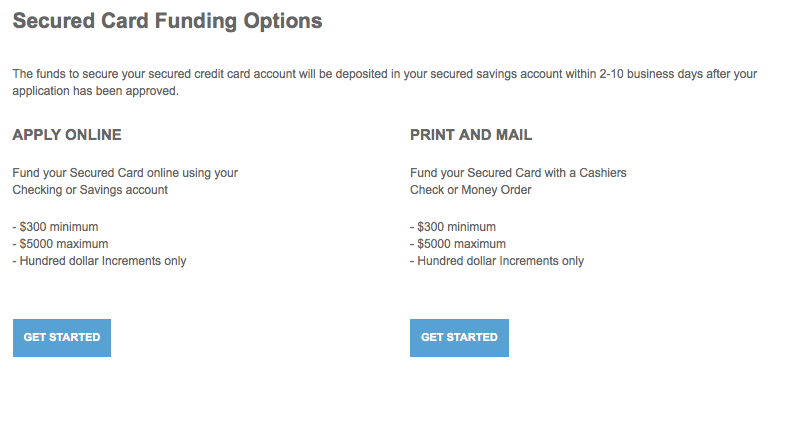 Step 4- After selecting your payment method and fulfilling the requirements, you will have to complete the application form beginning with the following personal information:
First and last name
Date of birth
SSN/Tax ID #
Country of citizenship, any other citizenship, country of permanent residence
Primary phone number
Email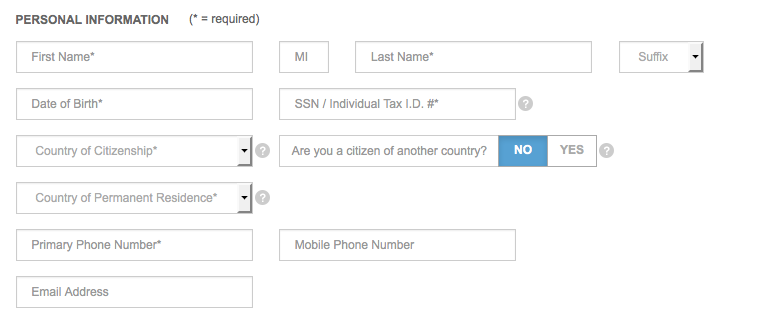 Step 5- Complete the following fields relating to your housing situation:
Street address
City
State
ZIP code
Time at address
Whether you rent or own
Monthly payments
Provide an alternate mailing address if applicable
Step 6- Supply the following employment and account information:
Employment status
Employer/occupation
Annual income
Indicate any other income that you may recieve
Indicate any accounts, loans and investments that you already have with the Bank of Elk River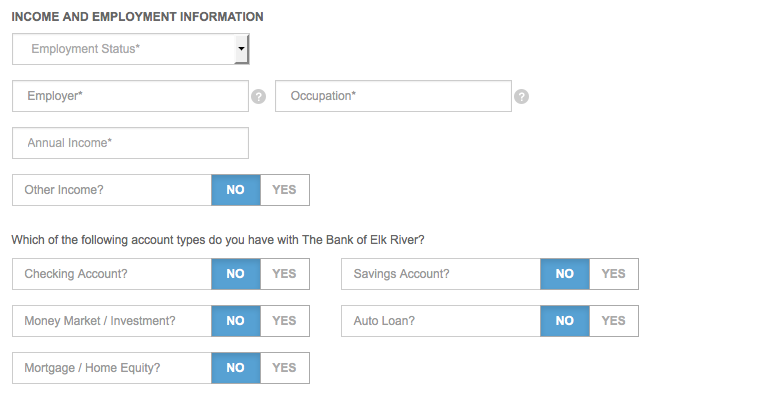 Step 7- Do you need any additional cards? Select "yes" or "no".

Step 8- You have to have a Secured Savings Account set up to complete your application and make a security deposit. Select the account you will be debting to make your deposit and provide the account # and routing #, then enter the amount of money you'd like to put into your new account.

Step 9- Carefully read all the following text for your Secured Savings Account, as there are consequences if you are irresponsible with your credit card or provide false information. Once you have reviewed all the text provide your SSN or Tax ID# in the indicated field.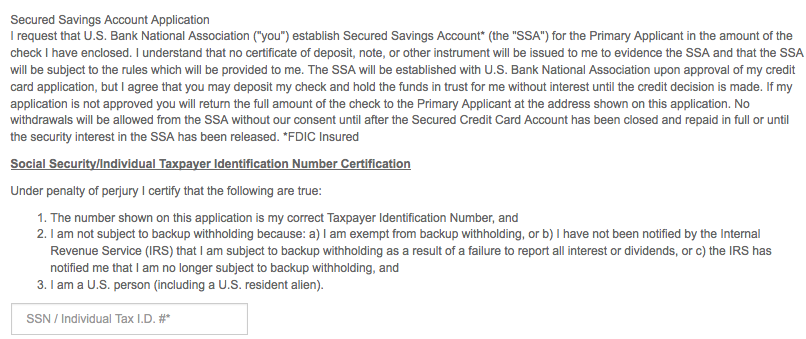 Step 10- Tick the box indicating that you certify your SSN/Tax ID# and carefully review the Security Agreement.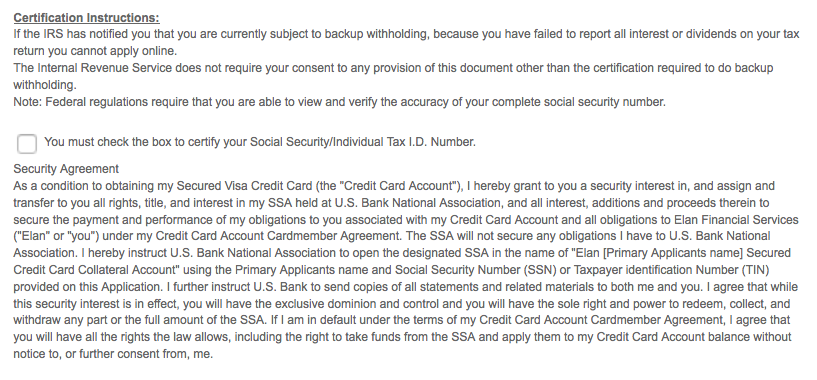 Step 11- Review the Terms and Conditions, Security Agreement and look over all the fields in the application form to ensure you have not made any errors. Are you confident that you accept all the terms of this application? If so, tick the box shown bellow and click Submit. Best of luck!